Always Together: Intersectional Coalition Building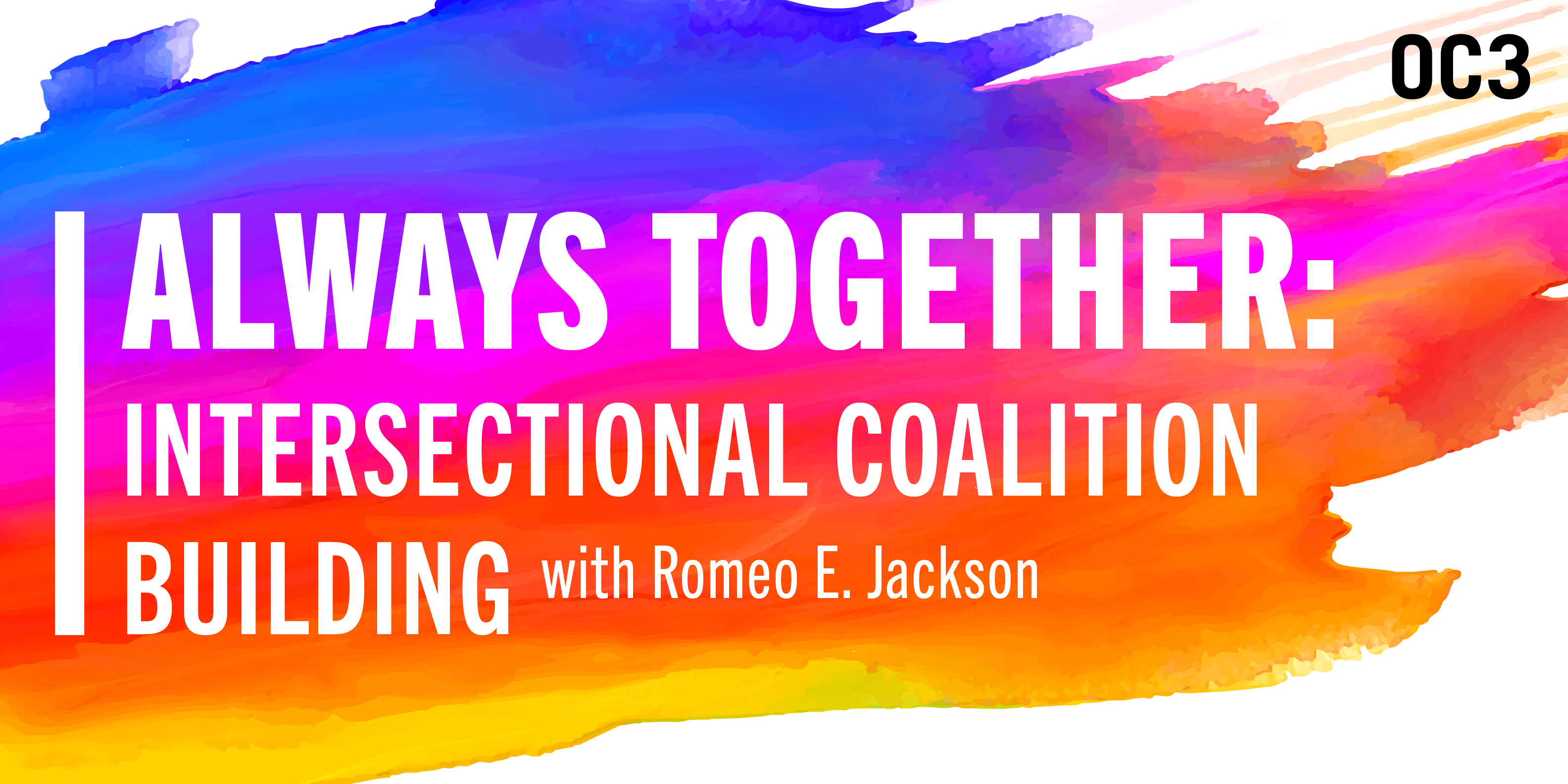 What does coalition building mean? Romeo E. Jackson will lead an insightful workshop on what coalition means, how to coalition build, and provide a community mapping tool to help build coalitions within your institution, community, and political home. Coalition building.
December 7, 2022 4:00pm — 5:00pm
Online via Zoom

Sponsored by the OC3
Romeo E. Jackson
From the Illustrious Southside of Chicago and Grandchild of the incomparable Gracie Lee Fowler, Romeo Jackson (They/Them) is a first generation Black college graduate, Queer, Non-Binary Femme scholar.
Romeo is a feminist dedicated to intersectional justice and cross movement building. Currently, Romeo is the Assistant Director of Social Justice at the University of Nevada, Las Vegas overseeing education, outreach, and mentorship efforts. Their research, writing, and practice explores Race/ism, anti-Blackness, and Settler Colonialism within a Higher Education Context with an emphasis on the experiences of Queer and Trans Students of Color. Romeo is committed to uplifting and empowering queer and trans people of color through a black queer feminist lens.
Romeo holds a B.A. in Liberal Arts & Sciences (Emphasis in Women, Gender, and Sexuality Studies; Certificate in LGBT Studies) from Northern Illinois University, a M.Ed in Educational Leadership & Policy (Emphasis in Student Affairs Administration; Certificate in Community College Leadership) from the University of Utah, and is a PhD student at Colorado State University in the Higher Education Leadership program. Amongst their many accolades Romeo is currently the Assistant Director for Social Justice at The University of Nevada in Las Vegas.
Romeo is motivated by their inherited resilience and dedication to see higher education that caters to BIPOC queer and trans students. From growing up on the southside of Chicago, applying their experiences, and education to their framework Romeo has perfected sustainable institutional programming, workshops, and individualized facilitation to foster an environment designed for communities most under resourced that will bridge the gap from inequity to social, individual, and institutional equity.
For more information, please visit Romeo's website at romeoejackson.com