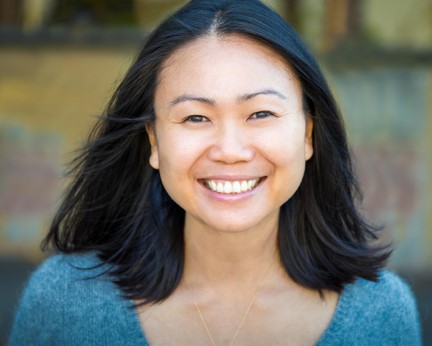 Chrissy Yee Lau
I am an interdisciplinary scholar trained in the fields of History, Asian American Studies, and Feminist Studies. My research and teaching interests include Asian American History, Women's History, and Public History. I teach SBS 114: Women and Social Change in the U.S., From 1890 to the Present, SBS 322: Asian American Women's History, SBS 364: The Japanese American Internment Camps, and SBS 386: Social and Political Histories of California.
As a historian, I am interested in the development of women's politics and activism in the public sphere as well as in the intimacy of familial relationships. I first became interested in Japanese American women's politics when I read the interviews of Japanese American college-aged youth in the 1920s. They discussed their family, the church, friendships, and their hopes and dreams, which reflected the weight of bridge-building between two empires and shifting ideologies of modern womanhood. My forthcoming book manuscript, New Women of Empire: Gendered politics and Racial Uplift in Interwar Japanese America, tells the stories of college-aged Japanese American youth that became leaders of their communities and rebuilt gender relations, community welfare and trans-Pacific ties during an era of immigration exclusion and racial segregation.
During COVID-19, I joined the Auntie Sewing Squad, a mutual aid collective that made and sent homemade masks to vulnerable BIPOC communities. I co-edited a collection, The Auntie Sewing Squad Guide to Mask Making, Radical Care, and Racial Justice, that archives and theorizes our labor and care of sewing and the political genealogies of the Aunties who participated in the Squad. I also built a digital archive, the Auntie Sewing Squad Oral History Archive, where students conducted oral histories with the Aunties about their histories of sewing and activism.
Title:
Assistant Professor of History
Email
clau@csumb.edu
Office Location
CAHSS 504-2315
Office Hours
Wednesdays 1-3 pm
Areas of Expertise

U.S. History, Asian American History, Women's History, Public History

Courses Taught

SBS 114: Women and Social Change
SBS 322: Asian American Women's History
SBS 364: The Japanese Internment Camps
SBS 386: Social and Political Histories of California

Selected Works Author Gallery
​https://works.bepress.com/chrissy-lau/