Fall/Winter 2017
Professor Ruben Mendoza reflects on the recent discovery of Mayan ruins in Central America.

Professor Mendoza and the ancient city of Tikal in Guatemala.
Professor Doug Smith uses a natural laboratory to educate the next generation of environmental scientists.

Christy Fischer explains to Professor Doug Smith how the Rumsen Indians still use the local reeds in the Carmel River Watershed.
CSUMB's liberal arts college looks forward to its new home in Academic III.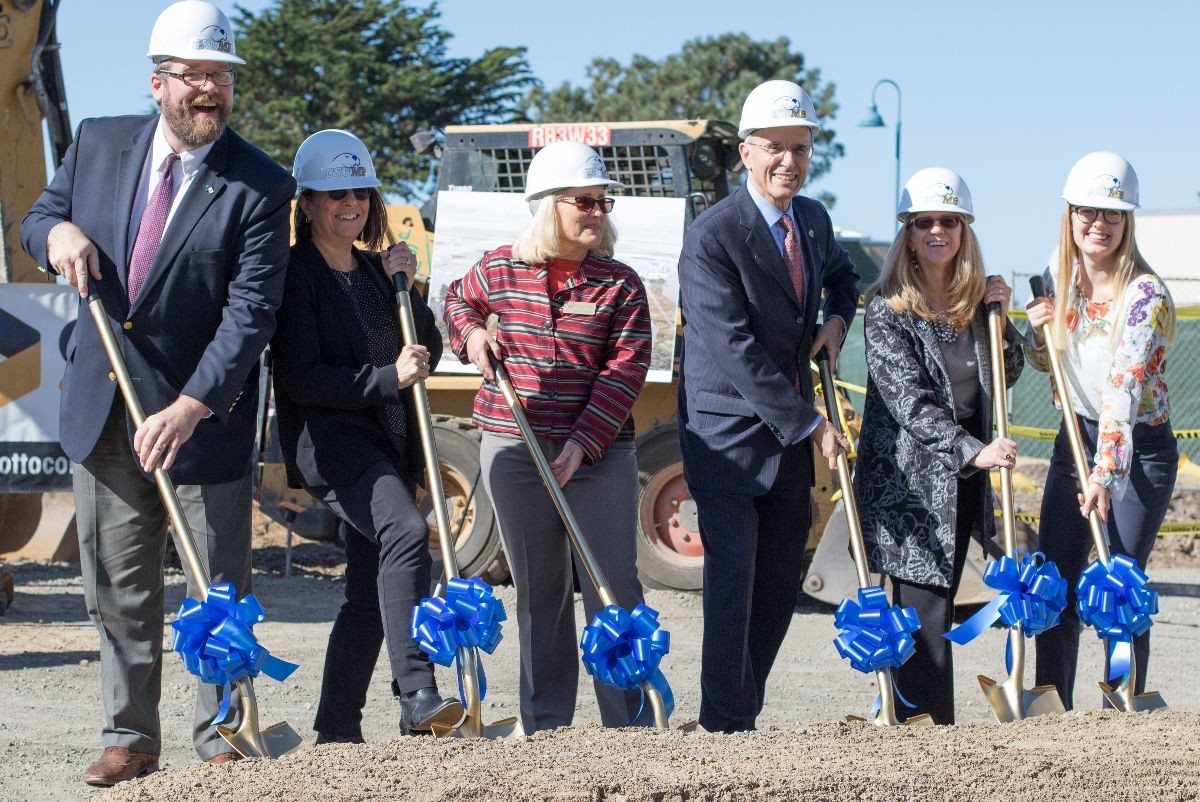 CSUMB President Eduardo M. Ochoa officially breaks ground on Nov. 6, 2017.
New arts center seeks to play a part in downtown Salinas's renaissance.
New pathway program addresses South Monterey County teacher shortage.
CSUMB prepares to train the next generation of providers.
CSUMB campus pastor has faith in both.
New men's basketball coach builds toughness on the dunes.
CSUMB freshman discovers ties to the campus's military past.
Former foster child rounds up support for Guardian Scholars.
Hongde Hu on math anxiety, learning the basics and making students feel powerful
Her professional accomplishments have been impressive.
Student discovers new path among ancient remains.