"CSUMB continues to move forward with investments to strengthen our Otter raft and create an environment of success for all members of our community. As we collaborate and work together, I know we will accomplish many great things this academic year."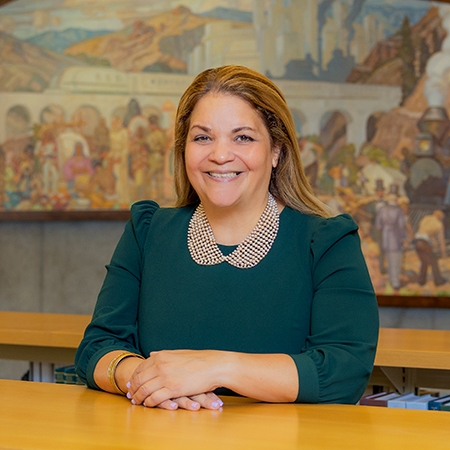 California State University Monterey Bay was founded on the principles of access for all, diversity and inclusion. As President of CSUMB, I remain committed to those ideals and dedicated to finding new ways to celebrate the lived experiences that make all Otters unique and finding commonalities that can move us forward toward equity.
- Vanya Quiñones, CSUMB President
President Vanya Quiñones, PhD
Vanya Quiñones, Ph.D., was appointed by the California State University Board of Trustees to serve as the fourth president of California State University, Monterey Bay. She began her term on Aug. 15, 2022, and is focusing on student success in graduation and beyond, making the campus a cultural hub for the region, championing diversity and inclusion, and positioning CSUMB to be a model in public higher education.
She is also a neurobiologist, biopsychologist and noted researcher who has published more than 70 peer-reviewed papers. She's accumulated a 30-plus-year career working in scientific research, academic administration, program- and research-focused fundraising, student success, and diversity in the arts and sciences.