Luis Valdez Returns to Campus for Book Signing at CSUMB World Theater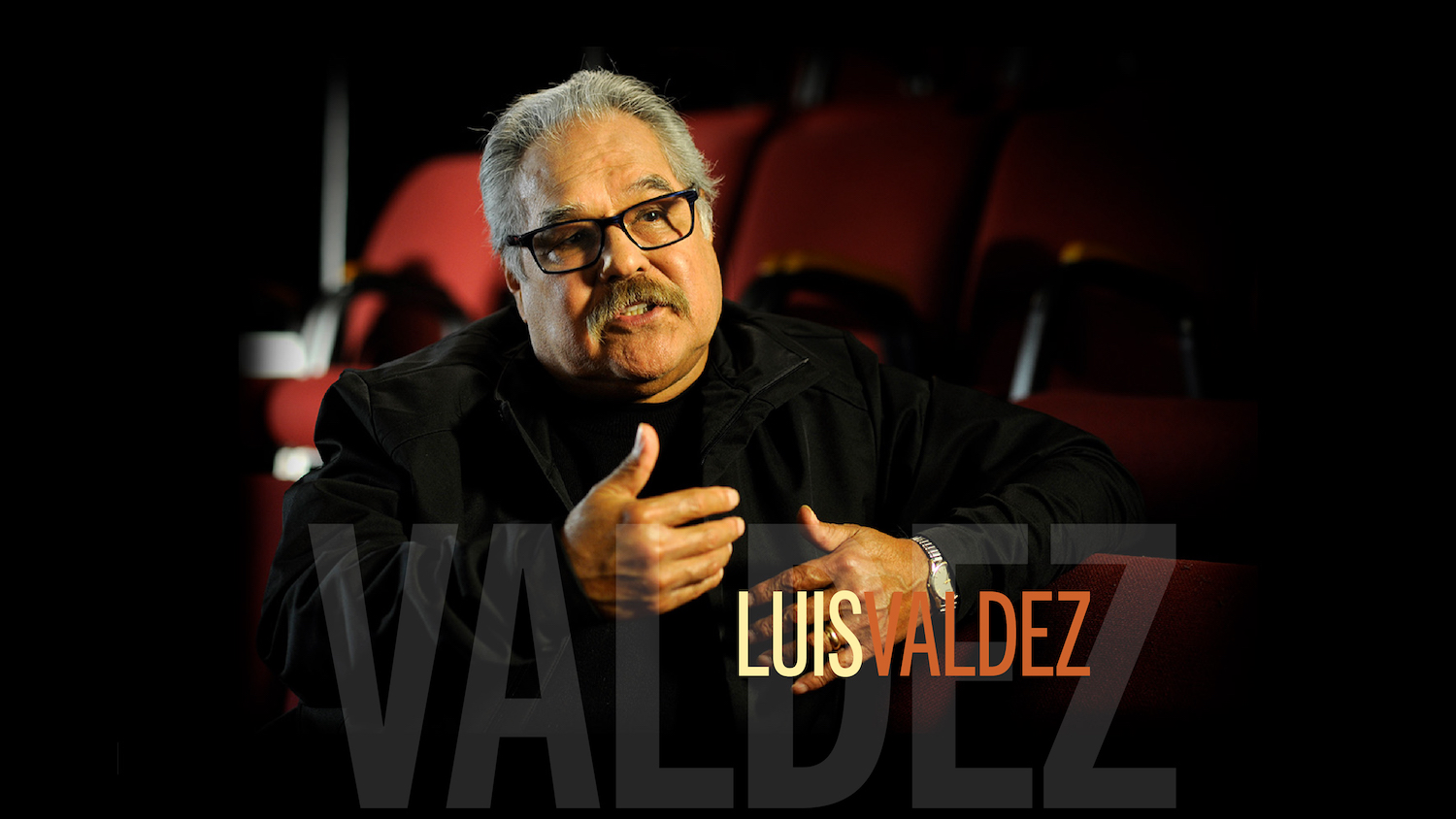 March 28, 2022
CAHSS, the Office of the President and the Office of Student Affairs are pleased to announce the return to campus of world-renowned playwright and CSUMB founding faculty member Luis Valdez this April in conversation and a book signing of his latest, "Theater of the Sphere: The Vibrant Being."
Tuesday, April 19, 2022
7:00 pm, World Theater Building 28
Followed by Book Signing (books will be available for purchase at the event)
In-Person Event, Registration Required (registration link disabled following event)
Dr. Christine Fernandez, CSUMB Assistant Professor of Spanish, will facilitate the conversation with Luis Valdez and UC Santa Cruz Professor of Dramatic Literature Michael M. Chemers, editor.
This event is sponsored by the Office of the President, the Office of Student Affairs, and the College of Arts, Humanities, and Social Sciences.
More About Luis Valdez: Known as "The Father of Chicano Theater," Valdez is regarded as one of the most important influential American playwrights living today. His extensive list of awards includes a National Medal of the Arts from President Obama in September of 2016.
More About the Book: (as taken from Theater of the Sphere)
Theatre of the Sphere is Luis Valdez's exploration of the principles that underlie his innovations as a playwright, teacher, and theatrical innovator. He discusses the unique aesthetic, more than five decades in the making, that defines the work of his group El Teatro Campesino―from shows staged on the backs of flatbed trucks by the participants in the Delano Grape Strike of the 1960s to international megahits like Zoot Suit.
Opening with a history of El Teatro Campesino, rich with Valdez's insights and remembrances, the book's first part provides context for the development of the Theatre of the Sphere acting method. The second part delivers the conceptual framework for Valdez's acting theory and practice, situating it in Mayan mathematics and metaphysics. The third part of the book applies this methodology to describe the "viente pasos," the 20-element exercise sequence that comprises the core practice of El Teatro Campesino―strengthening the body, balance, precision, and flexibility but also leadership, collaboration, observation, vulnerability, trust, and expression of passion; of consciousness of time, place, self, community, language, and belief; of honour, faith, morality, and commitment. The book concludes with the full text of Valdez's poem, "El Buen Actor/El Mal Actor," and a comprehensive bibliography for further study.
This is a vital and indispensable text for today's actor, as well as scholars and students of contemporary theatre, American and Chicano performance, and the process of theatre-making, actor training, and community performance.