CAHSS Student Spotlight: Jacqueline Ceccato, Visual & Public Art
Recipient of the 2020 President's Award for Exemplary Student Achievement-Congratulations!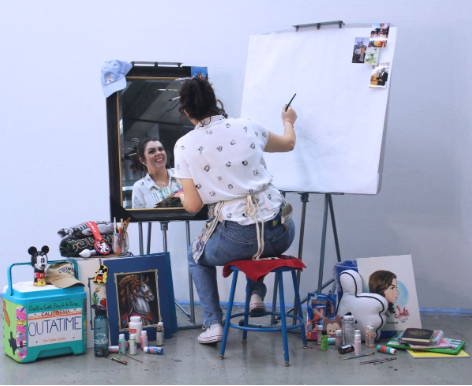 Jackie Ceccato is also the recipient of the 2020 CAHSS Dean's Medalist Award and the recipient of the first annual Keland Family Endowed Memorial Award for Visual & Public Art, and the VPA Capstone Student Spotlight.
The President's Award for Exemplary Student Achievement is granted to a student who has best demonstrated the values and commitments of CSUMB and achieved all of the following: Is a well-rounded student who has made notable contribution to a particular area of university life through depth of involvement and service as a student leader; has participated actively as a positive agent of innovation and action, with demonstrated service to the campus community; has achieved a cumulative grade point average of at least 3.5 (includes transfer credits), not including Spring 2019 grades; is in good standing and not on probation of any kind; and is an undergraduate with a degree award date of Fall 2019, Spring 2020, or Summer 2020.
The Keland Family Endowed Memorial Award for Visual & Public Art is an annual award established in honor of Roxana "Rocky" Keland (January 27, 1950 - March 3, 2019), and is open to Visual and Public Art Senior Capstone Students. The purpose of this award is to support student artwork specific to VPA senior capstone projects, and is distributed in the spring semester to assist with capstone expenses. Student(s) must be majoring in VPA, enrolled in the spring semester of VPA 405: Senior Capstone, and have a minimum GPA of 2.0. The award is open to all VPA Senior Capstone students regardless of financial need.
Currently residing in the Monterey Bay area, Jacqueline Ceccato's creative works consist of paintings, photography, and event planning. Since 2010, her two dimensional visual art has generally ranged from medium to large-scale works. Lately, Jacqueline's paintings are of nature landscapes and childhood nostalgia that provide the inspiration and content for narratives created within her art. Jacqueline is not afraid to break the status quo and indulges in painting on up-cycled materials she finds in her everyday life. Since 2015, Jacqueline has pursued photography as a way to preserve memories that she can reflect upon and use images as stories later on. Since 2015, Jacqueline has been an event planner, and uses her creative thinking skills, organization, workflow, and the integration of her artwork to create something new.
CAPSTONE STATEMENT for Happily Ever After by J. Ceccato: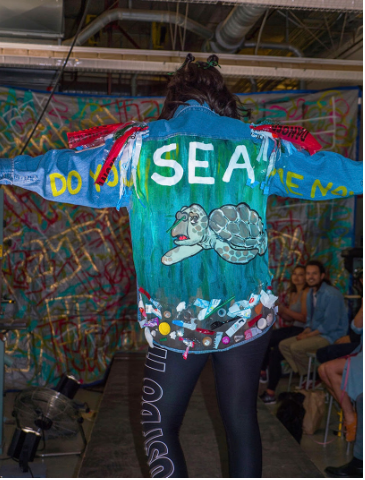 Working with fabric is a newfound interest that I have dabbled in and found a love for. The subject of mental health, specifically depression will be a challenge to talk about, but it is something that I have a passion for and know I can express in my art. I make art with the intent of what I hope could happen, (happily ever after), but my point of view is more or less realist. The way I feel and what I want things to be are goals I will accomplish in this project. The two concepts of happily ever after and realistic have played a big part in my depression and in my art, having the two come together will help me grow as an artist with my mental health condition. I will be buying six upcycled denim jackets, and will be painting from inspiration of photographs I have taken of the places I go to help cope with my depression. These places are my safe havens and escapes to help me stay calm, cry, breath, and just let go. The places I go to are areas that are frequently visited by me when I am at my low and high. On the back of each jacket, I will be painting a picture of these places from eye level and my perspective. I will also be altering the styles of each jacket to express the mood portrayed when I go to the place painted on the back–for example, adding sweatshirt materials like a hood, cuffs, and bottom lining to a denim jacket.
Congratulations!