View and Update Home or Mailing Address
All employees must have both home and mailing addresses.
Home address is your physical home location and is used for benefit eligibility.
Mailing address is used by CSUMB, the State Controller's Office, and CalPERS to mail important employment documents such as your W-2.
Log in to CMS Employee Resources
Step 1
Navigation: Main Menu > Self-Service > Personal Information > Home and Mailing Address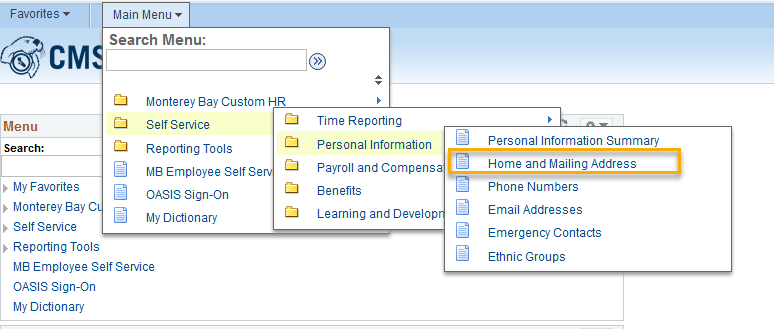 Step 2
Select the address you wish to edit by clicking the Edit button. If the address type you need is not listed, select it from the drop-down menu and click the Add button.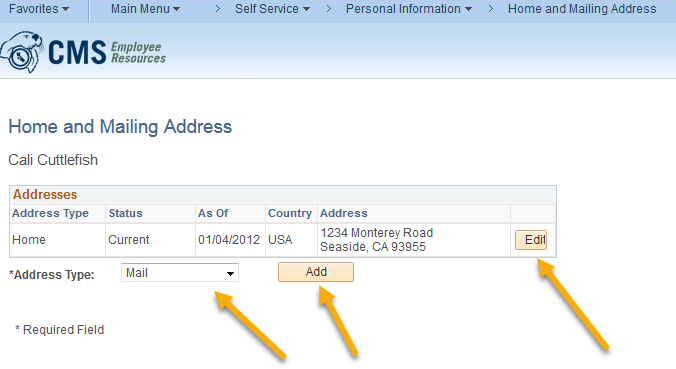 Step 3
To change the Country, select Change Country and then choose the country of address.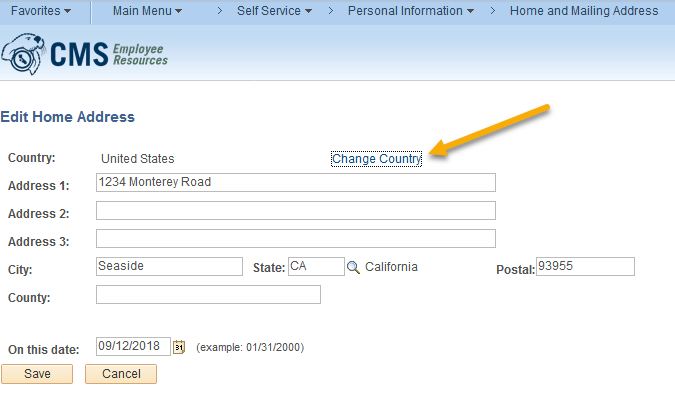 Step 4
Enter your address on Address 1 only. Enter the city, state, and postal code. County is optional.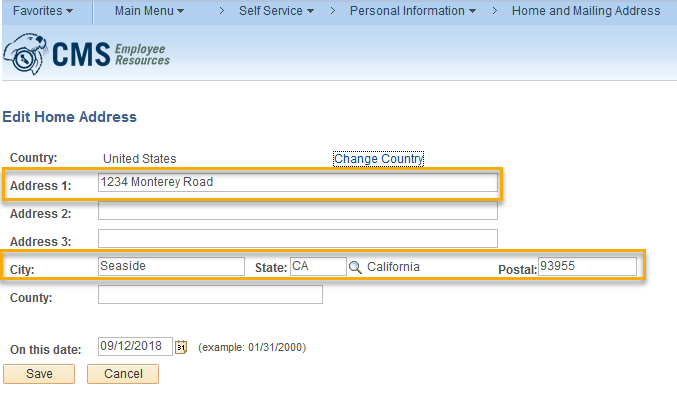 Step 5
Enter the effective date of the change. This may be the current date or a date in the future. Be sure to click SAVE.