Join us for a FREE movie night at the OSU!
Grab the gang, your blankets, a picnic dinner, and head to the Otter Student Union to enjoy a free family-friendly flick on select Friday evenings this summer!
Movies begin at dusk, approximately 8:30p.m.
OSU Inter-Garrison Plaza lawn
(3118 Inter-Garrison Rd., Seaside, CA 93955).
Parking permits are required. For more information, please visit Parking Services.
Sponsored by the Otter Student Union and Office of Student Life.
Please note: Minor participants/attendees must remain in supervision of their parent or legal guardian during the course of this event. CSU Monterey Bay's staff, faculty, students, and guests will not be held responsible or liable for the supervision of any minor participant/attendee during the event.
Summer 2023 Movies
All are welcome! Please note that all attendees/participants must abide by CSUMB's policies and a Release of Liability and Photography must be signed.
Free refreshments will be available including popcorn, soda, water, and hot chocolate (while supplies last). Attendees may also bring their own food and drink.
The Super Mario Bros. Movie
Based on the Super Mario video games, the animated film follows Mario on his adventures with his friends. Mario joins forces with Princess Peach and Toad. The trio is in search of Mario's brother Luigi. Together, they hope to defeat the evil Bowser and save the Mushroom Kingdom from his destructive schemes.
Rating: PG
June 30, 2023
8:00pm — 10:00pm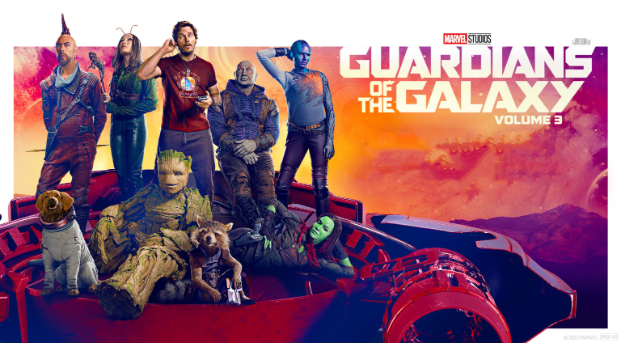 Guardians of the Galaxy Vol. 3
Following the upsetting loss of Gamora, Peter Quill faces the challenging task of boosting his ragtag team's morale to embark on another no-holds-barred quest across the universe. Quill and his allies must endure new tests to their bonds or face the end of their run as Guardians.
Rating: PG-13
July 28, 2023
8:00pm — 10:00pm