25 for the First 25: Visionaries
At his 2013 investiture, CSUMB President Eduardo M. Ochoa applauded the leaders whose bold vision and steadfast work paved the way for the university: "(They) saw a base closure with potentially devastating economic impact as an opportunity to turn 'swords into plowshares,' and to lay a cornerstone for a new path of economic, social, and cultural flourishing for Monterey County and the Central Coast region."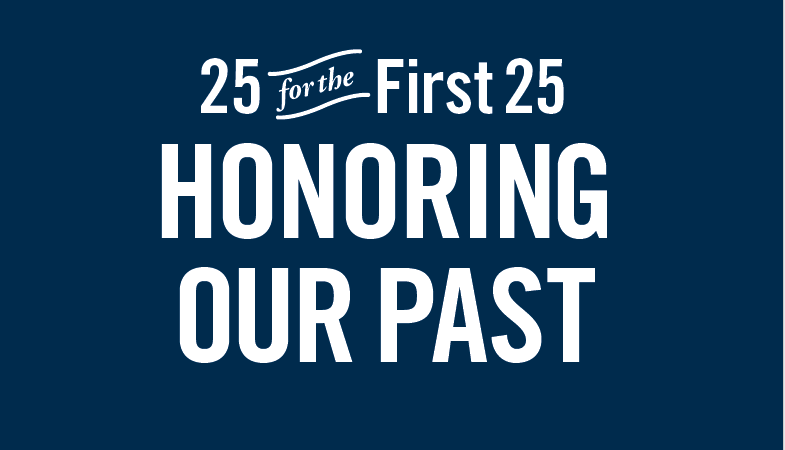 By Sophia Huang McKenzie
Published Dec. 20, 2019
Leon Panetta
U.S. Secretary of Defense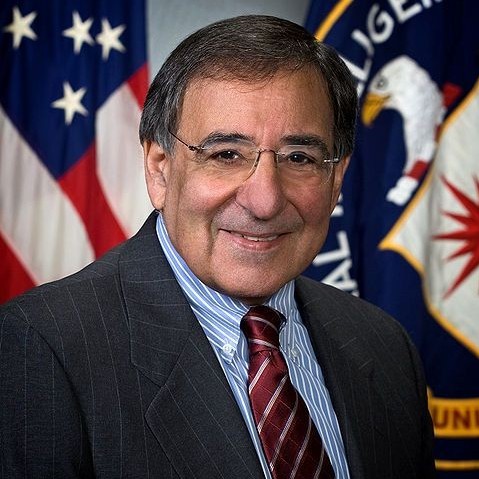 He rose to the heights of power in Washington, D.C., and the world, but Leon Panetta always remembered where he came from. At CSUMB in 2013 for a retirement event celebrating his 50 years of public service, Panetta said: "I've never forgotten one thing … Washington is where I work, but this is my home."
Born and raised in the Monterey Bay area, Panetta was first elected to political office in 1976. He represented the region for 16 years in Congress before ultimately becoming Secretary of Defense in 2011.
When the Army announced plans to close Fort Ord in 1991, suggestions for its reuse ran the gamut from the mundane (office buildings) to "an amusement park on the scale of Disneyland," the San Francisco Chronicle reported.
Then Congressman Panetta led a community task force that issued a 600-page strategy report for Fort Ord in May 1992 that proposed developing a new California State University (CSU) campus. That set the stage for all that followed.
"Fort Ord represented 25 percent of our local economy. It was a challenge … to develop a reuse plan that really would not only restore our economy but also fit with what the Central Coast is all about," Panetta recalled in Monterey County Weekly in April 2019.
"Having CSU Monterey Bay continue to develop as a large campus in the CSU system has been one of the more rewarding aspects of what happened, because we really did in many ways convert swords into plowshares."
Sam Farr
U.S. Congressman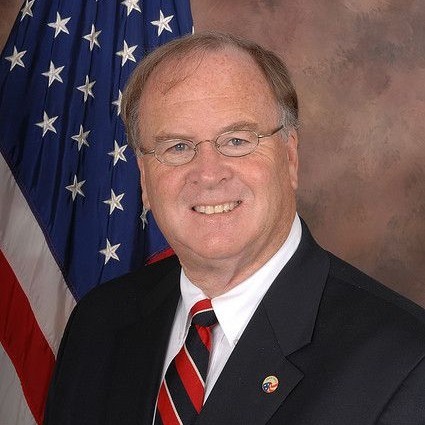 A family tragedy led to Sam Farr's pivotal role in the founding of CSUMB. In the 1960s Farr was a Peace Corps volunteer in an impoverished area in Colombia. During a visit from family, his younger sister was thrown from a horse and died because of inadequate medical care.
"It was this very personal experience that gave me my sense of purpose. I knew I wanted to fight in the War on Poverty and create access to education, healthcare and housing," Farr said in the keynote speech at CSUMB's 2017 Commencement.
After hearing about Fort Ord's closure, then state Assemblyman Farr envisioned transforming the military base into a university. Farr had observed a cycle of poverty among Salinas Valley farming communities similar to Colombia's. He believed a local gateway to higher education would help break it.
Many rejected and fought his idea, including military and city officials. Undaunted, Farr ran for U.S. Congress in 1993 and won. He then worked tirelessly to establish CSUMB.
"One of the proudest moments of my career was being able to take a vision of higher education in California, and get a new local university placed right here on the sand dunes of Fort Ord," he said. "Did we win the War on Poverty? No, but we're making a difference."
Henry Mello
State Senator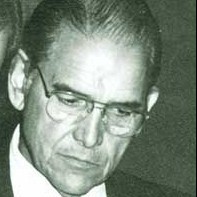 Watsonville native Henry Mello represented Monterey, Santa Cruz and San Benito counties for 22 years. In September 1991, when founding a university at Fort Ord was only an inkling of an idea, Mello invited CSU Chancellor Barry Munitz and other higher ed officials to come see the closing base.
Just weeks after, the CSU Board of Trustees voted to explore the possibilities at Fort Ord, according to a report published by The California Higher Education Policy Center. Less than a year later, the CSU decided to establish a new university.
Mello, who died in 2004, frequently had more bills signed into law than any other senator, according to The Online Archive of California. Among them was Senate Bill 899, which created the Fort Ord Reuse Authority (FORA) and contained language allowing the federal government to directly convey land to the CSU. The first parcel transferred in July 1994, and the campus eventually received nearly 1,400 acres.
Congressman Sam Farr told Monterey Bay magazine in 2017, "If Mello had not introduced a bill to create FORA, and that language had not been included, most likely CSUMB would not exist today."
Barry Munitz
California State University Chancellor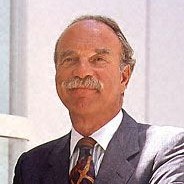 In the early weeks of his new job as chancellor of the largest four-year university system in the nation, Barry Munitz was presented with what he described as "a single, inspired idea": convert a closing military base into a university.
It had never been done before, but that didn't dissuade Munitz. Chancellor from 1991 to 1998, he saw an opportunity to meet statewide future enrollment demands while facing budget cuts during an economic downturn.
The product of a free education at Brooklyn College in New York, Munitz understood the critical role of higher education in society.
"Like many Cal State students, I came from an immigrant background, and Brooklyn College was the only place I could go for an education. It was my only prayer for socioeconomic mobility," he told the New York Times in August 1991.
"This is a campus with unlimited potential," Munitz wrote in CSUMB's Founding Year Catalog. "All who are associated with The California State University are energized by its possibilities and inspired by the path it is forging as it begins its historic journey."
In celebration of our 25th anniversary, CSUMB is recognizing a company, a foundation and 23 individuals and couples for helping to make the university what it is today. This story is Part 1 of 6 in "25 for the First 25: Honoring Our Past." Go to "Presidents" to read Part 2.