Driven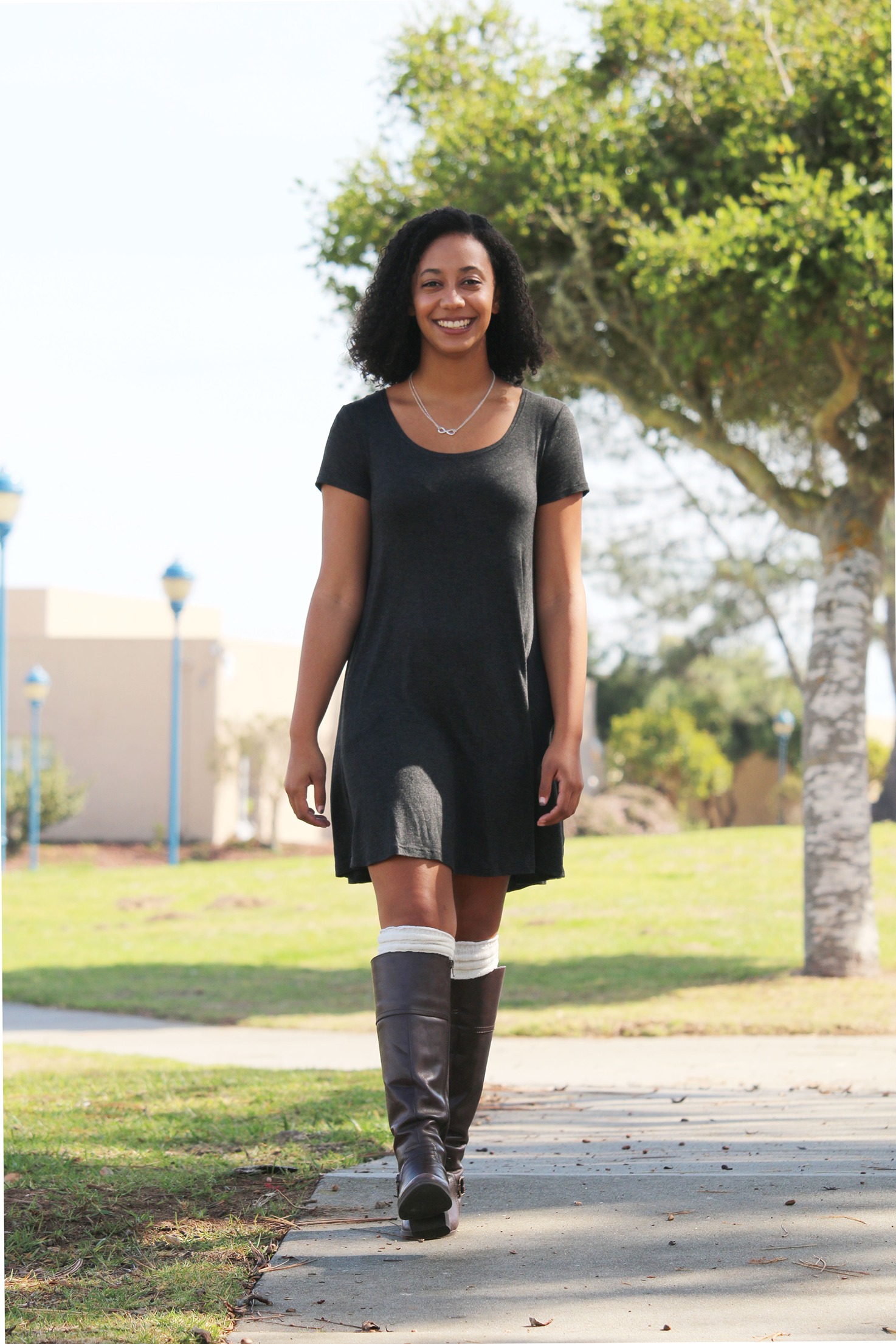 January Cornelius
After a few minutes speaking with January Cornelius, you start to wonder when she sleeps. This third-year collaborative health and human services major serves on the First Year Leadership Council, works three days a week mentoring at-risk youth in the Village Project's after-school program, is the chief programming officer for Associated Students, has advocated for students at CSU Board of Trustee meetings and the state capitol, and has researched best practices across the CSU for bringing real, locally sourced sustainable foods to campus. And she's made the dean's list every single semester.
"My motivation is to support students. I want to create a sense of unity and camaraderie, develop student life," she said. "I want to create an environment where students are supported and successful and proud of their university."
A dark place
The start of Cornelius' CSUMB career wasn't easy. She had endured bullying at her high school in Folsom, California, just outside Sacramento. In her first year of college, her grandmother, who she describes as "her rock" during the bullying, passed away. Cornelius found herself in a very dark place of grief. She wound up leaving school for a month, only coming back to finish her final week of freshman year.
"I felt like I couldn't let others know I didn't have it together," she said. She blamed herself, feeling that anything bad that happened was somehow her fault. She sought mental health services over the summer, eventually learning that it was okay to be more open about her struggles.
Connection and community
When she returned for her sophomore year, she found connection and community through her Service Learning placement at the Village Project in Seaside. She developed a close relationship with Regina Mason, the program's executive director, as well as the at-risk youth she worked with as a tutor and mentor.
"It meant more to me than doing my hours," Cornelius said. Even after the Service Learning class ended, Cornelius stuck around. The youth related to her struggles, and she saw herself as a role model. "All the students I work with are low income, and black or Latino. It makes a huge difference to them to see someone who looks like them succeeding in college," she says.
Working through her mental health issues led Cornelius to an even deeper commitment to the students both at the Village Project and CSUMB. It's clear the work energizes her. "I love creating avenues for people to be successful," she said. "I know my limits, but if something is important to me, I am going to take it on."
Let's go save the world
It took a bit of exploration before Cornelius was able to tap into her passion. She changed majors twice - from psychology to social and behavioral studies before settling with collaborative health and human services with a focus on public administration and community health.
"I feel like I belong there," Cornelius said. "We all have the same mindset – let's go save the world."
Cornelius' desire to help others has already led to many accomplishments. She plans to continue this work after graduation. "I want to be on the advocacy side of things, creating avenues for people to be successful," she said. She's off to a strong start.