Email Blasts
Employers, want to get the word out about your job or internship opportunities to over 7,500 students?
Consider customized email blast to enhance students awareness of the positions you have open.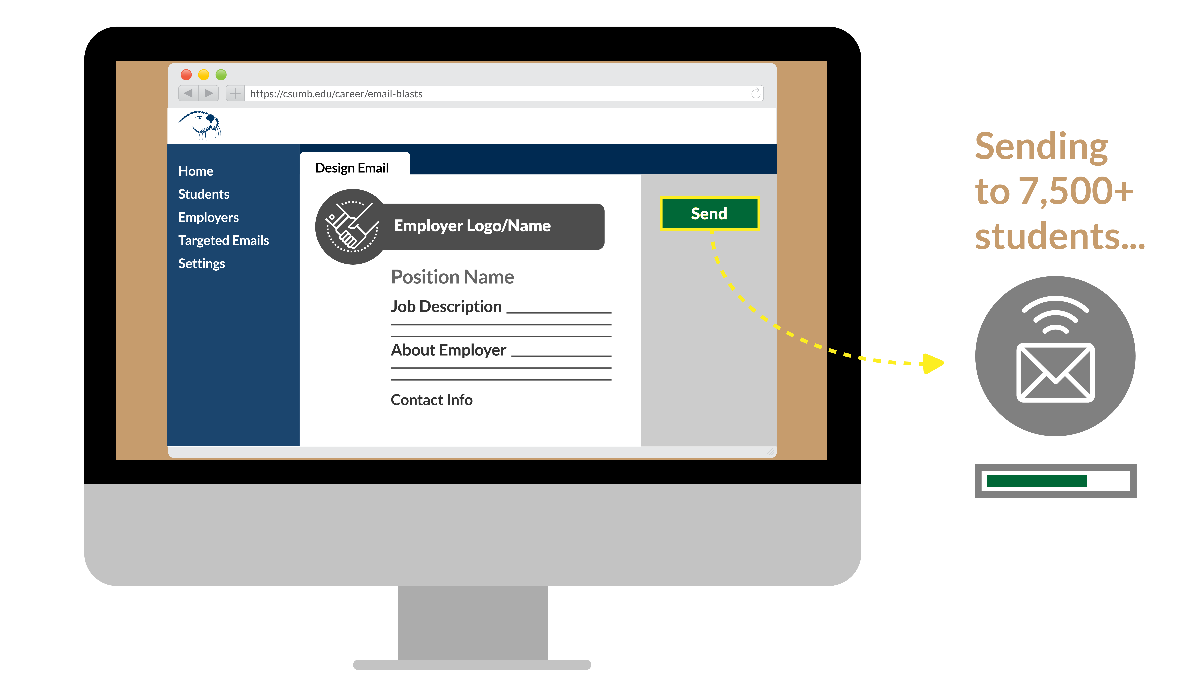 We will:
Create 1 customized email with the information you provide us:
Company overview, job opening(s) and descriptions
Send to over 7500 students or targeted student groups (majors, class levels)
Share openings with departments and faculty members to share with students
Needed information from you: Job description, salary information, material applications needed (cover letter, resume, etc.), how to submit the application and who to submit it to.
*Note: Request for this service must be made 10 business days in advance of hiring date.

Email blast is available for $75 per email.
Please contact Rhonda Evans, Associate Director for Center for Advising, Career & Student Succeess, at rmercadal@csumb.edu or (831) 582-3095 to learn more and set-up your next email blast.