The Career Development office assists students and alumni through all phases of career development and bridge the transition between the academic environment and the world of work.
Get help writing resumes, starting your career, and applying to graduate school.
Recruit qualified job applicants through career fairs and on-campus communications.
Search on and off-campus jobs.
Make an Appointment
Career advisors are available to meet with you in-person Monday-Friday from 8:30am-5:00pm.
Make an Appointment Online
Appointments can also be made through the following:
Call (831) 582-3937
Visit the CACSS office at the library in room 3180.
Limited appointments can be made outside of regular business hours by request.
Career Guide
Download Career Guide
Upcoming Events
Smart Salary Negotiation for Women Workshop: Saturday, February 22nd, 2020 - Time: 9:00AM to 1:30PM - Location: CSUMB University Ballroom Room #114
Upcoming Events
Career Fair 2020
February 25, 2020 10:00am — 2:00pm
Ballroom
Interested in finding a job or wanting to feel more comfortable networking with recruiters from different companies and organizations? Come to the Career Fair for a chance to interact with them and score a job!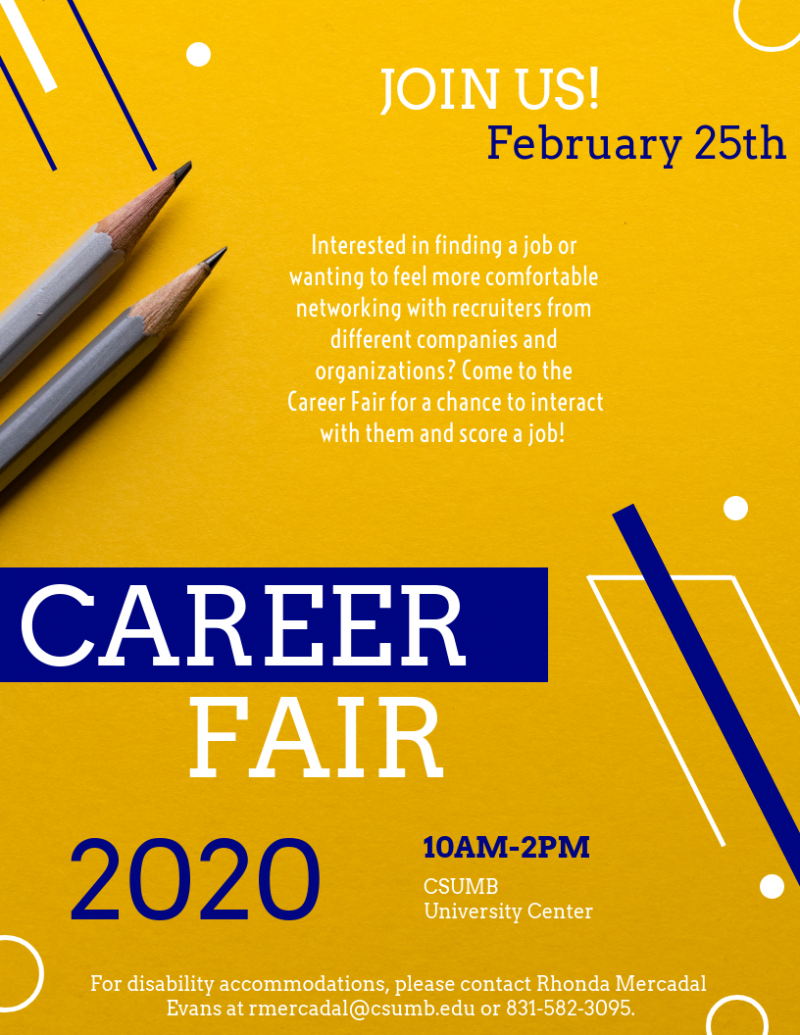 Sponsors: