Undocu-Success Center Alumni Network
Become part of the Undocu-Success Center Alumni Network at CSU Monterey Bay. Share your post grad undocu-experiences and advice to the next graduating class. By signing up, you will be reached out for any future events to visit the Undocu-Success Center as an alumni and mentor. You are not required to attend any of the events, BUT we would love to hear your story.
*Must be a or soon to be CSUMB Alumni
Affinity Graduation Celebrations honor the accomplishments and experiences of CSUMB graduates from historically underrepresented communities.
These celebrations will offer keynote speakers, performances, and cultural celebrations separate from CSUMB's Commencement. Participation is free and graduates may register for the Affinity Grad(s) they identify with.
Graduates who register for Affinity Grads will receive a stole and certificate for completing their participation. Graduates should note that registering for Commencement does not automatically register them for Affinity Grads, nor does registering for Affinity Grads automatically register them for Commencement.
For Affinity Graduation questions, please email affinitygrads@otterstudentunion.org.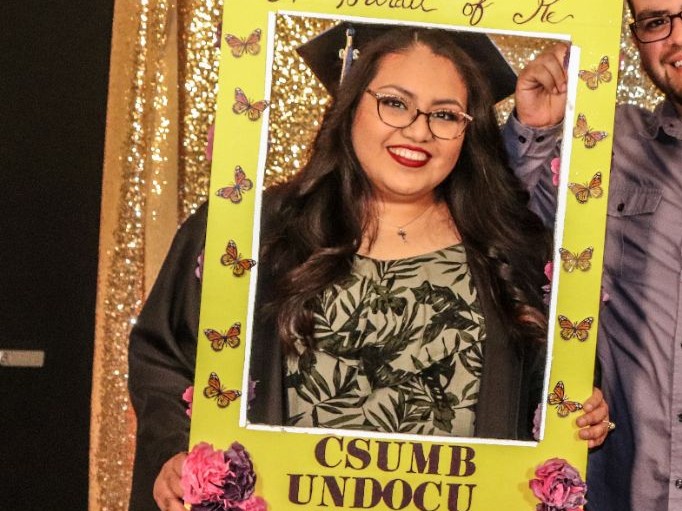 2022 Undocu-Otters Affinity Graduation Photos/Videos
2021 Undocu-Otters Affinity Graduation Photos/Video
2020 Undocu-Otters Affinity Graduation Video
2019 Undocu-Otters Affinity Graduation Photos