Transportation and Parking Committee (TAPC)
Mission
Championing sustainable transportation
The Transportation and Parking Committee (TAPC) is an advisory committee that addresses mobility issues and promotes sustainable transportation options for the entire campus community. Committee members aim to improve universal physical mobility within the campus boundaries, as well as supporting connectivity opportunities with our surrounding communities.
The committee provides advice, input and recommendations in monthly meetings by fulfilling the following roles:
OPEN FORUM – The committee is a place to introduce new ideas, concerns seeking resolution and general topics for discussion.
PROJECT INPUT – The committee will have occasional opportunities to provide feedback on transportation components related to campus projects, large and small.
SHARE INFORMATION – Committee members are kept updated on all campus transportation program and project news, as well as introduced to regional initiatives affecting campus.
To view TAPC committee meeting minutes please click this link.
Goals of TAPC:
Draft and maintain a Transportation Strategy Statement that integrates campus goals and regional initiatives.
Identify and prioritize strategies that support the Master Plan mobility goals.
Advise on the ongoing implementation of the Master Plan transportation elements.
Committee membership represents the diversity of communities and roles on campus: staff, faculty and students. Members provide their input as individual commuters, as well as representatives that bring specific group concerns and resources to support programs. Substitutes are encouraged to attend when regular members cannot.
Committee Members
Co-Chairs
Sloan Campi, Transportation Programs Manager
[vacant], Parking Services Manager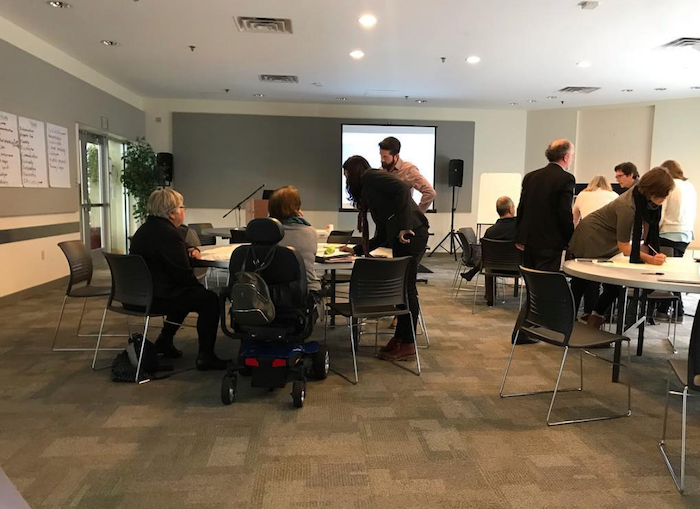 Representation
Associated Students
Campus Health Center
Campus Planning & Development
Center for Academic Technologies
College of Business
College of Natural Sciences
Dean of Students
International Programs
Liberal Studies
Multicultural Greek Council
Otter Cross Cultural Center
Otter Cross Cultural Center
Otter Cycle Center
School of Natural Sciences
Student Awareness for Disability Empowerment

Student Disability and Accessibility Center (SDAC)

Student Housing & Residential Life
Sustainability
University Affairs

Human Resources