Introduction and Framing of Sustainability at CSUMB
Facilitator - Lacey Raak, CSUMB Sustainability Director
Description
This session will provide a course overview, common language and terms that will be used, as well as course logistics.
Following the discussion of the course basics and logistics, we will cover the policies, goals and regulations that guide CSUMB progress on sustainability. It will provide progress updates on key areas including water, energy, waste, procurement, transportation, the built environment and the Living Community Challenge.
Sustainability and our Natural Environment
Facilitators: TBD
Description
This session intends to provide an overview of regional and campus ecosystems and species, the value they offer and the challenges they face. Discussion topics include the science behind global climate change as well as biodiversity loss.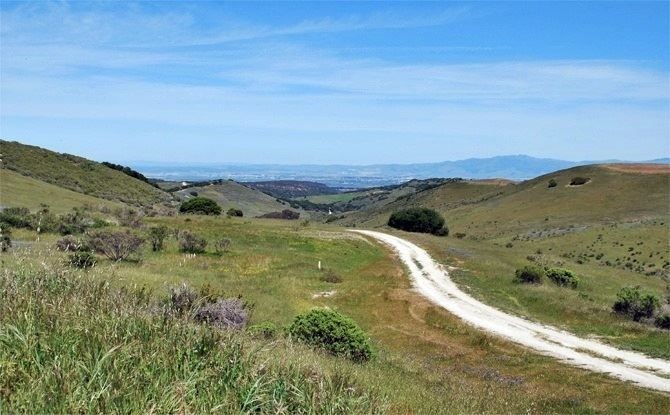 Sustainability, Justice and Equity
Facilitators: Regeneración
Description
This session will provide introductory information on the intersection of sustainability and equity and justice. Beginning with a historical review of racism in the environmental field from colonialism to the impacts of red-lining and discuss future implications of Climate Change, nationally and globally. We will then review perceptions versus realities of how Black, Indigenous, People of Color value the environment.
We will discuss historical-cultural relationships with nature and how that has helped us arrive at the "current climate moment", while highlighting and recognizing the contributions made by Black, Indigenous People and Communities of Color.
Finally, how can we move forward to support both justice for people and justice for our environment in a collaborative, impactful way? What can the movements learn from each other to strengthen future success?
Sustainability and Economy
Facilitators: Jo Flemming, Executive Director of the California Green Business Network and Dante DiGregorio, Lecturer in the College of Business
Description
Using the lens of cradle to grave vs cradle to cradle, this session will examine the role of commonly understood economic models and the impacts to the environment and to people (specifically to different groups of people). What alternative business models or support structures exist (Fair Trade)?
We will examine examples of sectors/businesses that are taking action, providing an alternative approach to business as well as what to look for when you are consuming.
What regional economic sectors are responding well to shift to more sustainable business practices and economic models (agriculture, hospitality and tourism, as well as specific businesses, etc.) How does the Green Business Network support local businesses?
Behavior Change for Sustainability
Facilitators: Jennifer Lovell, faculty CSUMB
Description
This session will answer questions like: How does the brain work when faced with changing behavior? What works when trying to implement behavior change programs?
Participants will reflect on a time when they needed to change their behavior and what motivated them? Interactive, guided reflections combined with a discussion of challenges unique to sustainability will help participants better identify ways to change their own behavior in support of sustainability as well as better encourage and support friends, family members and colleagues to also incorporate sustainability practices into their daily lives.
Discussion around the role of a campus in supporting sustainable behavior and the different challenges with personal behavior change and institutional behavior change will also occur.
Diverse Perspectives - Sustainability Across the Region Panel
Panelists:
Claudia P. Tibbs - Sustainability Manager, Monterey Bay Aquarium
Cathy Rivera - President, Communities for Sustainable Monterey County (CSMC)
Tyller Williamson - Council Member, City of Monterey
Description
This Panel will provide an opportunity to hear about the hopes and challenges related to sustainability, from people across a diversity of backgrounds - as well as how their past and current work impact sustainability in our region. Relevant issues related to sustainability in the Monterey Bay area will be explored as well as the avenues of action different communities, companies, and nonprofits are taking to support sustainability and what regional initiatives are having an impact.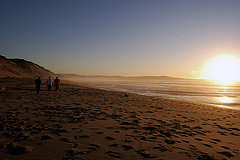 Wellness and Sustainability
Facilitators: - Ana Hernandez, Sr. Dr. Health and Wellness Services
Description
The session will cover the intersectionality of wellness for humans and wellness of our environment. It will focus on issues of self-care, spirituality and the impacts of ones "environmental identity"
Current topics related to wellness and sustainability will also be explored, including the rise of zoonotic diseases, like COVID-19, and natural resource loss, impacts and damaging effects of historical environmental separation and higher rates of pollutant exposure for people of color.
Perspectives on the economic value of access nature and impacts on wellness (ie higher productivity, improved test results, etc.) as well decolonialist views of collective wellness.
Education for Sustainability
Facilitators: Katy Scott, Monterey Bay Aquarium
Description
This elective will focus on preparing participants to engage and educate others on integration of sustainability into curriculum and other learning opportunities. With a focus on environmental and social empathy, ethics and care to create and build a shared future.
Best practices of teaching and learning with the content, core competencies, and habits of mind required for students to actively participate in creating a sustainable future
This session will provide local educational resources, and discuss how to integrate the topic of sustainability into various fields of study and learning.