Road to a Zero Waste Move Out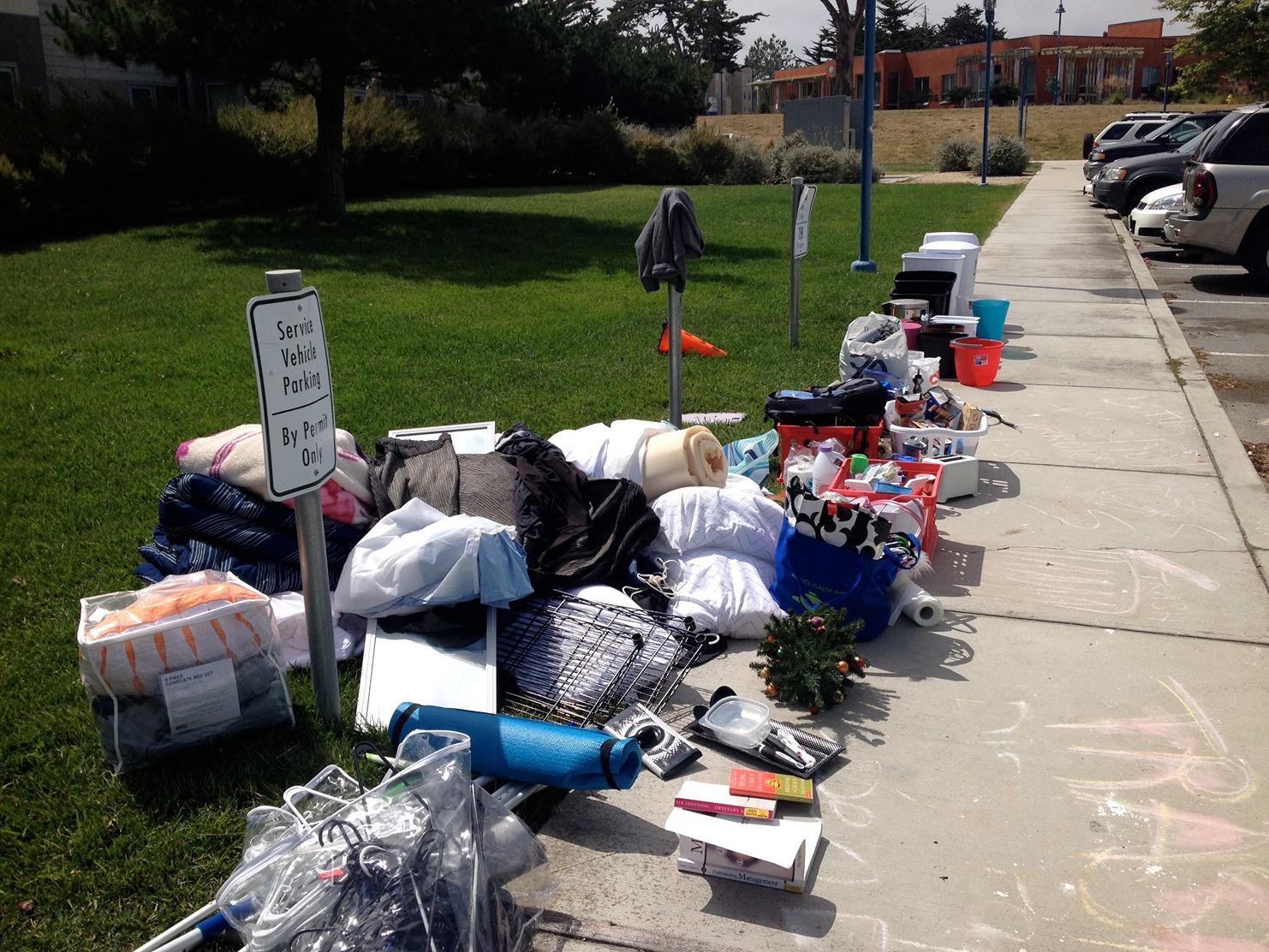 By May 21st over 3,000 students will move out of campus housing. The May 21st move deadline is a tight timeline for students finishing finals and perhaps graduating. Thinking ahead can lead to increased reusable item and food donation to local non-profits and higher recycle rates.
To reduce items sent to the landfill, event helpers (link to sign up), community partners and departments across campus work together to provide options for donation and recycling. Partners include:
CSUMB Departments: Campus Planning, Facilitates Services & Operations, University Police, Student Housing & Residential Life, Alliance Property Management and for the second year in a row the Sustainability Office.
MOVERS - Extra waste sorting opportunities
Main Campus and Promontory
Thursday, May 12th – Extra sorting options arrive
Large roll-off recycling and landfill dumpster pairs - Parking lots
Reusable item donation bins (Hope Services) – Residence Halls
Food donation bins (Food Bank for Monterey County) – Residence Halls
East Campus Housing
Friday, May 20th and Monday 23th @ 8:00 am curbside pick up
Curbside bulky item reusable item pick up. Leave reusable items in good working condition on the curb by 8:00am. Hope Services will collect.
Tips for a Smoother Move
Start early. Sort before you leave your room:
1.Donate reusable items
Clothes, dishes, cleaning supplies, electronics, clean towels, sheets and toiletries.
Non-perishable food
2.Recycle most non-reusable items
Paper, cardboard, glass products, plastic, plastic bags and small electronic waste. For a complete list of recyclable items click here.
3.Landfill remaining items
Most items are recyclable or can be donated.
Items usually include opened food, bathroom trash or broken items. (click here for full list)
EVENT HELPERS – Take 5 minute online training . Sign up here for a 2 hour shift. (click here)
For any questions contact Rachel Sutton – rsutton@csumb.edu.