Athletics Department Creatively Cuts Water Usage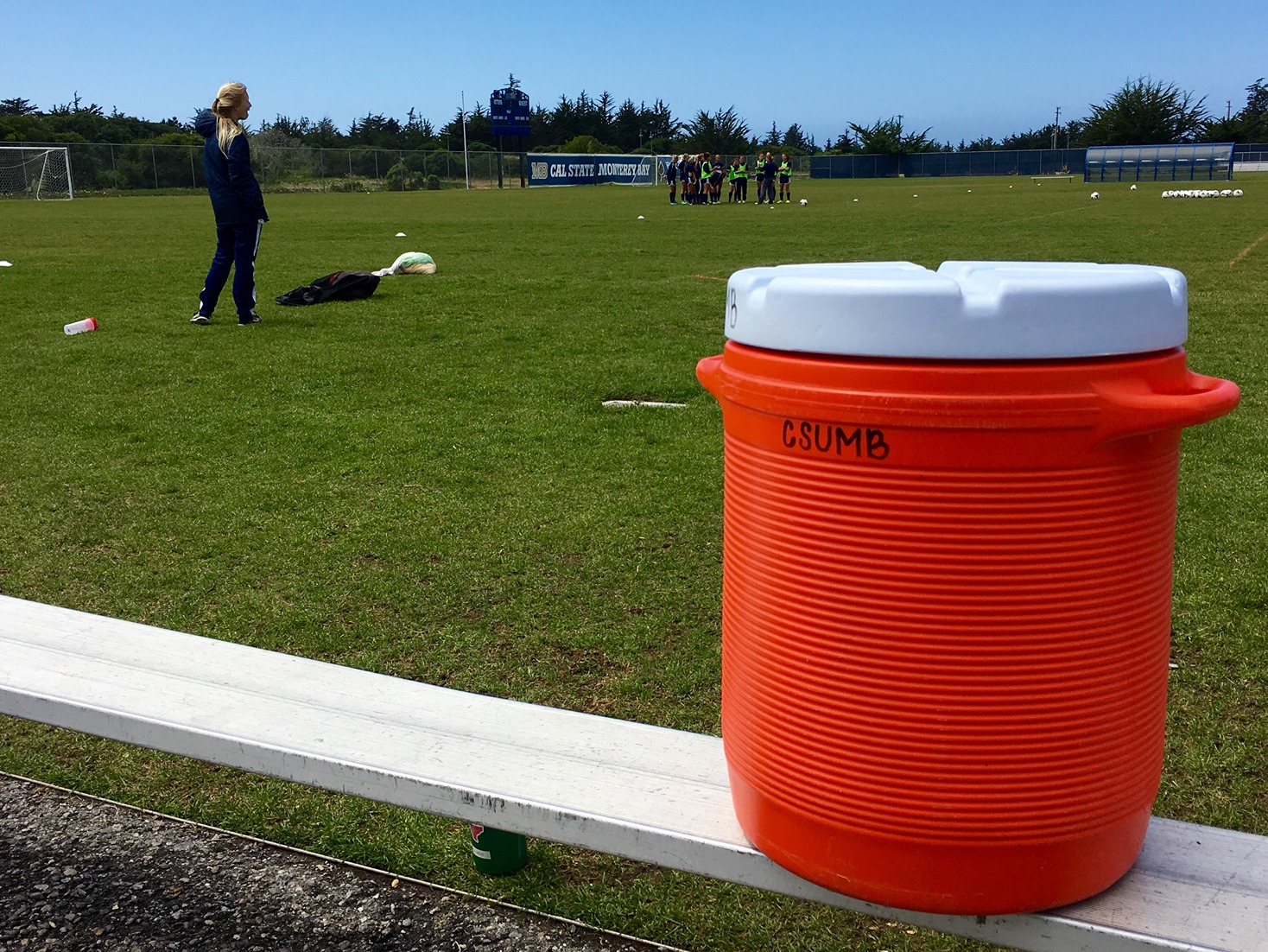 Kirby Garry, the Director of Athletics, has been working closely with the recycling coordinator on campus to reduce water, waste, and energy! One especially exciting success is that the athletics department has slashed water and ice usage for their department almost in half. Prior to the drought, it was standard practice to bring out two igloo coolers full of ice onto the field for every practice.
However, last summer due to the drought the head athletic trainer, Mike Paddack, began to explore the latest science in sports medicine and discovered that often times hydrotherapy (going into the pool) is the best way to reduce inflammation. It was also a standard practice to fill a 300 gallon tub with 250 gallons of water and another 50 gallons of ice for post training "ice baths". Eliminating this practice is a dramatic savings in water usage, approximately 1200 gallons per week savings.
The athletics department is also looking forward to bringing more waste diversion stations to the athletics facilities, and start bringing them out for the games. Our campus 'otter' be proud as we begin to lead the way in sustainable athletic campuses.