Otter Care
The mission of Otter Care is to promote emotional well-being, encourage help seeking behavior, and strengthen resilience by fostering connectedness throughout the campus community.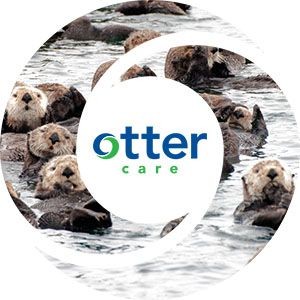 Ways to Join Otter Care
CSUMB Health and Wellness Services team has certified trainers who offer training to students, faculty & staff in each of the following evidence-based suicide prevention programs (as cited by the best practice registry). Complete one (or all) of the trainings to become a member of Otter Care. Help a fellow student or colleague with their mental well-being and encourage them to seek additional support if needed. Mental health problems don't have to be faced alone, join Otter Care and be better together.
Complete one or more of the following trainings:
Mental Health First Aid
7 hour training (typically 9 a.m. to 4 p.m. with an hour lunch break)
Trainings will be offered in person
Learn risk factors and warning signs for mental health and addiction concerns, strategies for how to help someone in both crisis and non-crisis situations, and where to turn for help
Available for students, staff, faculty
QPR
1 hour training
Trainings will be offered in person and occasionally by Zoom
Learn to identify suicide warning signs, how to ask someone about suicide, and ways to encourage help seeking
Available for students, staff, faculty
I Can Help
Available for staff and faculty, email Jessica Lopez jelopez@csumb.edu to schedule a Zoom training for your department
2 hour training
Learn tools to support campus-wide health and student basic needs to promote safety and retention