Class Notes - Fall/Winter 2016
2001
Michael Bogan (B.S., Earth Systems Science) was hired as an assistant professor of aquatic ecology at the University of Arizona after a two-year postdoctoral researcher position at University of California, Berkeley. "I hope to be able to inspire undergraduate and graduate students in the same way that CSUMB professors inspired me for a lifetime of learning."
2002
Kate (Ammerman) White (B.A., Social and Behavioral Science) recently worked to complete the expansion and renovation of Cal State East Bay's downtown Oakland facility for continuing education.
2003
Bobby Quinonez (B.S., Earth Systems Science and Policy) is a proud employee of CSUMB, first as the program coordinator for the Recruitment in Science Education (RISE) Program, and now as the administrative support coordinator for the Undergraduate Research Opportunities Center (UROC). He is proud to participate as a member of the CSUMB Alumni Association Board of Directors and member of the newly created external affairs and marketing committee.
Heather (Edwards) Johnson (B.S., Earth Systems Science) is on her 10th year teaching biology and AP environmental science at Burlingame High School in Burlingame, Calif. She was awarded teacher of the year for 2014-15 and is now helping other teachers integrate technology into their curriculum. "My daughter began the first grade and has decided that she wants to go to CSUMB so she can be an Otter!"
2004
Jacob Cooney (B.A., Teledramatic Arts and Technology) has been writing and directing projects in both film and television. Most recently, he directed the films "Blue Line" for Lionsgate, "Pitching Tents" for Meritage Pictures and "House Rules" for DTLA Entertainment. Cooney also wrote the film "Isle of the Dead" for Sony Pictures Homes Entertainment, which aired on the Syfy Channel.
2007
Margo Mullen (B.A., Visual and Public Art) resides in Southern California and has been traveling extensively. Recent trips include Quito, Ecuador, to assist Suzanne Lacy, a former CSUMB faculty member, in a performance piece that included approximately 300-400 participants and was about non-violence towards women. Mullen then went to Ireland to work on a performance with Lacey and the Irish Museum of Modern Art. A trip to Manchester, England (for a week) followed for another performance. Her art has been exhibited at the Monterey Museum of Art and the Wild Heart Gallery in Carmel Valley. More information about her work can be found at studiomargo.com.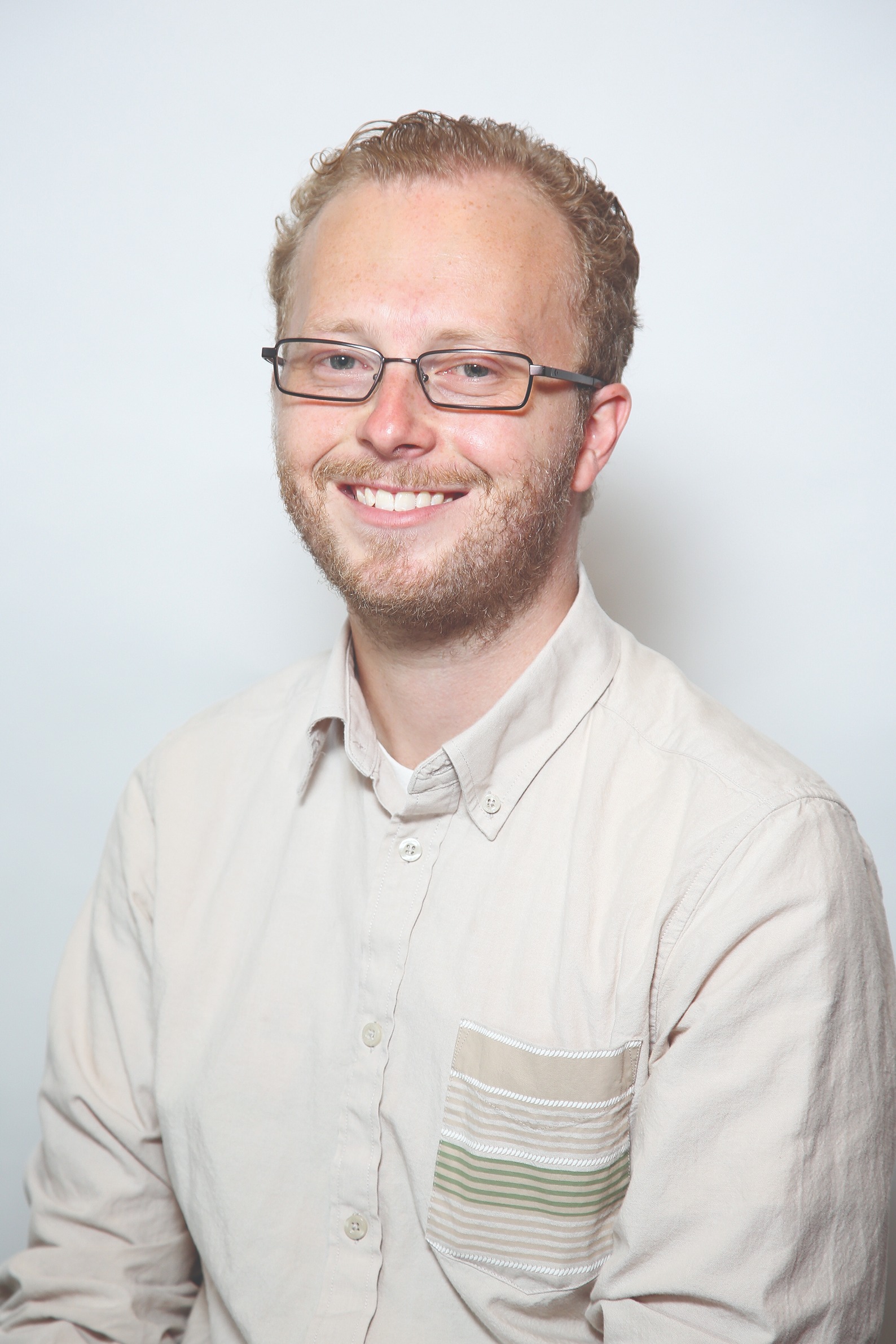 2008
Garett Thomas (B.A., Teledramatic Arts and Technology) Garett is a program director at Peninsula Television (pentv. tv), a local cable channel for San Mateo County. Over the past seven years, he has directed and/or edited more than 500 in-studio, field and live-stream episodic shows. He also creates weekly channel lineups, animates promos, manages social media, coordinates studio reservations and developed their mobile-friendly company website update for the Silicon Valley. Thomas independently produced and directed more than 50 short films, three of which showed theatrically, most recently in 2013 at the Castro Theatre for "Urban Hustle."
Alexander McDermott (B.S., Business Administration) works in real estate in Orange County. In 2011, McDermott was diagnosed with multiple sclerosis. Since getting back on his feet, McDermott has had the pleasure of working with the MS Society as well as being an active member of their young professionals group. "I hope to further develop my business skills and use my free time to help others who have fallen subject to this disease."
2009
Israel X. Nery (B.S., Business Administration) is currently a Presidential Management Fellow (PMF) at the U.S. Small Business Administration (SBA) in Washington, D.C. He was the 2014-2015 Law Graduate Fellow at the Congressional Hispanic Caucus Institute (CHCI). During his time as a CHCI Law Graduate Fellow, he worked for the House of Representatives Financial Services Committee under Maxine Waters [D- CA43]. After completing his undergraduate studies at CSUMB, he earned his MBA from Woodbury University in 2011, followed by a juris doctorate from the University of Illinois College of Law in 2014.
2010
Alan Rosemberg (B.S., Business Administration) got married, traveled to Italy and did a two-year program at UCLA to become a board certified financial planner (CFP) practitioner for Fidelity Investments.
Ashley Duquette (B.S., Environmental Science, Technology and Policy) worked at the Aquarium of the Pacific in Long Beach after graduating and then got married. Duquette spent four years at the aquarium as an exhibit interpreter where she did shows, talked about lorikeets and sharks, gave "awesome behind-the- scenes tours" and had the privilege of being a naturalist on whale watch tours. Afterwards, she worked at the Cincinnati Zoo in Ohio before returning to Southern California, where she currently lives.
Rachel L. Osias (B.S., Environmental Science, Technology and Policy) completed a K-6th grade teaching credential with CalStateTeach in 2014. Osias earned a master's in urban environmental education through Antioch University and works with Seattle public schools in their curriculum, assessment, and instruction department. "The majority of my 'extra-curricular' activities still revolve around service, social justice, environmental justice, and environmental education."
2012
Kyle Holmes (B.A., Global Studies) graduated with a dual degree (JD/MBA) from Florida Coastal School of Law and Jacksonville University, and currently lives in Tampa, Fla.
2013
James W. Lewis (B.S., Kinesiology) earned a master's in exercise physiology from San Jose State. For his final project, he wrote a book entitled "Exercises for Older Veterans with PTSD," which promotes exercise therapy to help minimize post-traumatic stress disorder symptoms. Lewis was nominated for a Global Ebook Award for his work.
Sara Reis (B.S., Kinesiology) graduated with honors in 2015 from University of the Pacific with a doctorate of physical therapy. Reis was awarded a scholarship for her participation in the community and interest in working with physically disabled children. She is now a physical therapist at Santa Clara Valley Medical Center, "continuing the legacy of service learning and community involvement that I experienced while part of the CSUMB community."
2014
Brittany Harden (B.A., Human and Communication) moved to Santa Barbara after graduating, working as a development assistant for a non-profit that served low-income families and seniors before being hired at Santa Barbara City College.
Angelina "Angie" Purchio (B.S., Kinesiology) is currently working on a master's degree in athletic training at Weber State University in Utah.
2015
Kristine Elizondo (B.A., Cinematic Arts and Technology) worked for the City of Monterey as a digital media intern after graduating. She worked directly with the communications office and city manager's office in Monterey, assisting with the website and social media, along with photography and videography.
Kymber Senes (B.A., Collaborative Health and Human Services) is a research analyst at CSUMB in the department of Health, Human Services and Public Policy, with the Institute for Community Collaborative Studies (ICCS). The Monterey County Health Department (MCHD) partnered with ICCS to implement the Prevention First Project, a five-year grant project funded by the Centers for Disease Control and the California Department of Public Health to address diabetes and hypertension prevention and management in Monterey County.
2016
Jennifer Bennett (B.A., Psychology) started a mental health counselor master's program at University of West Florida.