Bringing Fossils to Life with Illustration
CSUMB science illustration certificate program graduate Andrew McAfee (2015) has watched his latest illustration go from being a secret on his computer to receiving international attention.
The illustration – a life reconstruction of the titanosaurian dinosaur Mansourasaurus shahinae – has been featured in global media outlets, including National Geographic, The Washington Post and Nature.com.
Secret project
"It's crazy how much attention it is getting. Especially because we had to keep it a secret the whole time until it was published," McAfee said. "I worked on it for months and it was just this secret project on my computer that nobody knew about and then, after we released it, it's just showing up everywhere. It's just surreal."
This recently discovered species in the Sahara Desert of Egypt has helped scientists from Mansoura University in Mansoura, Egypt make an ancient connection between Africa and Europe.
"They discovered the first specimens in Egypt in 2013 and the lead paleontologist there, Hesham Sallam, contacted some other paleontologists to help him work on it, including Matt Lamanna, who is my boss here at Carnegie Museum of Natural History. So he was involved in publishing the scientific paper."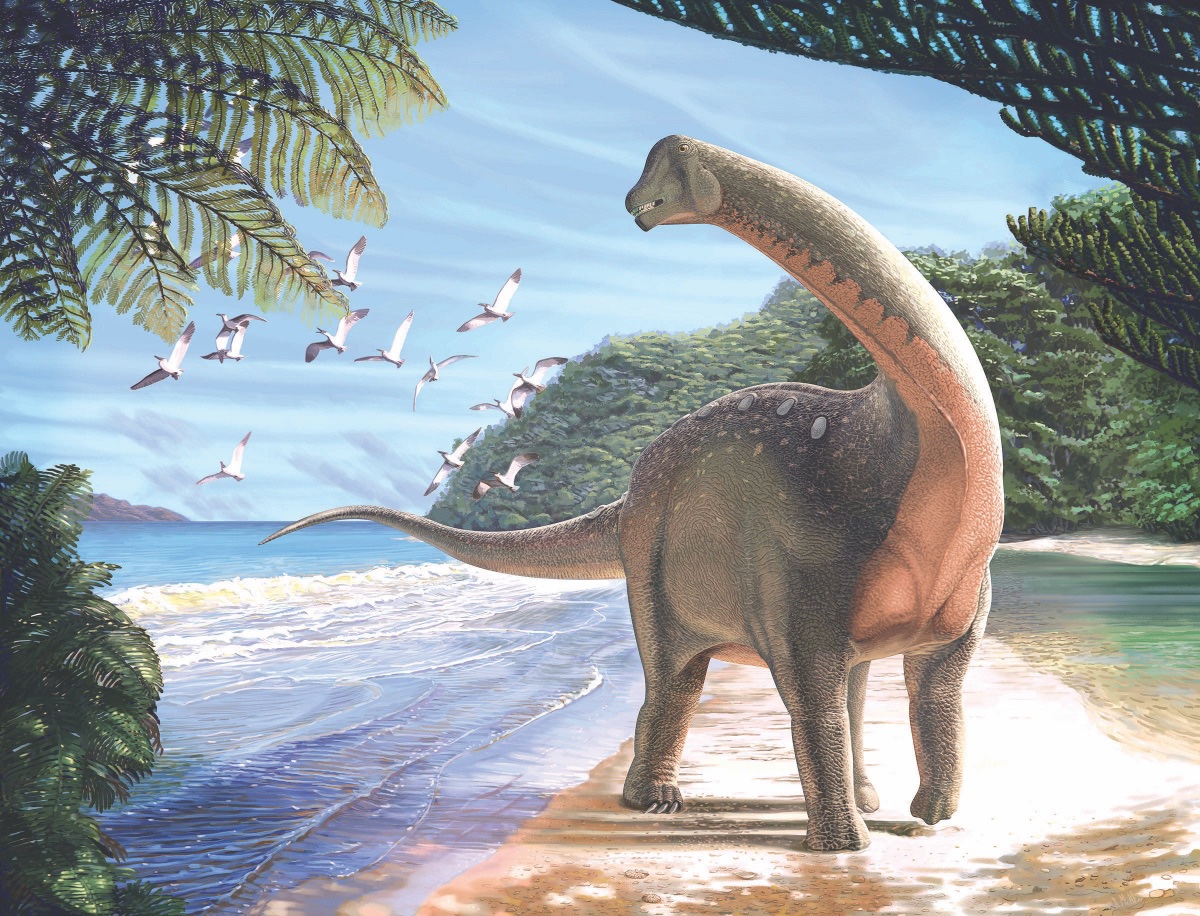 Andrew McAfee's illustration of a dinosaur has been published worldwide.
A stroke of luck
Since McAfee is currently working as the scientific illustrator for the vertebrate paleontology department at the Carnegie Museum of Natural History in Pittsburgh, PA, he was asked to help with illustrations for the paper.
"I was truly just very lucky to be asked to do the illustrations. I did the illustrations for the paper but I also had the chance to do the life reconstruction which is the painting that everyone has been seeing in the news."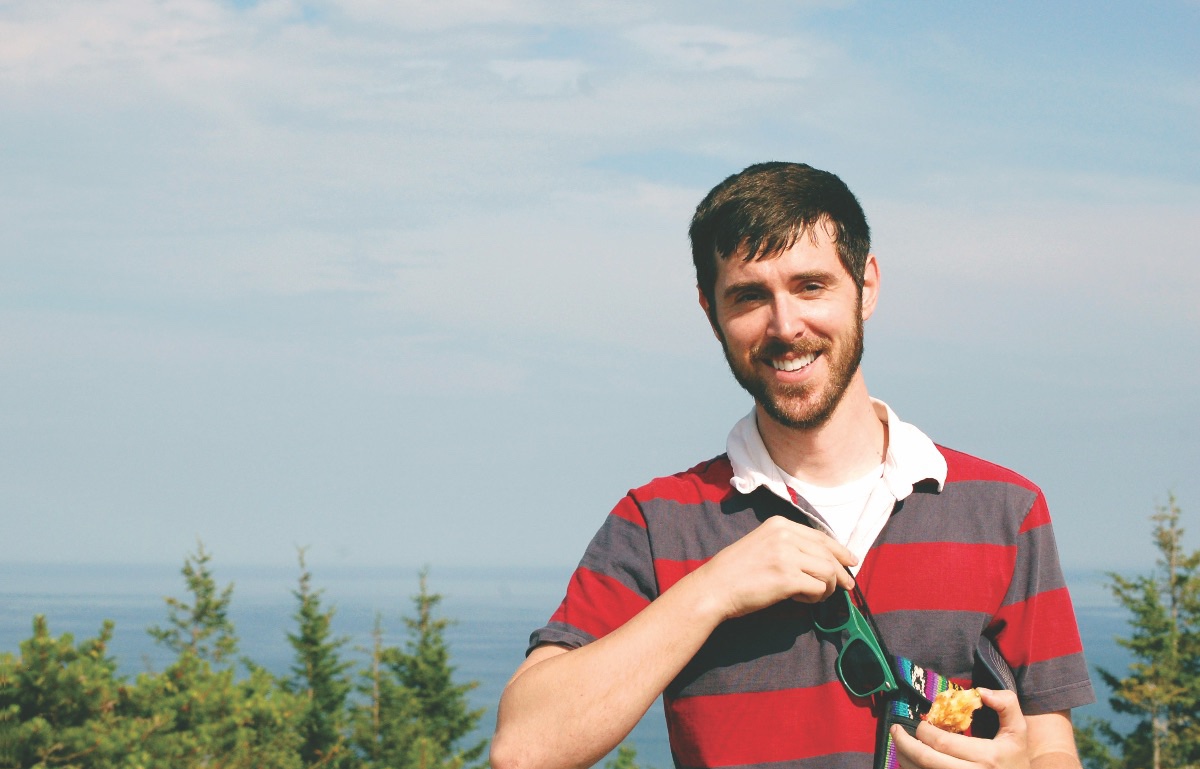 It wasn't merely a stroke of luck, however, that McAfee was selected for the illustration of this project. He has put in a lot of time and effort to get to this point in his career.
After graduating from the University of Mary Washington in Fredericksburg, Virginia with a degree in biology in 2004, he joined the Peace Corps and served two years in Guatemala.
From passion to profession
"I always loved doing art and I majored in biology undergrad, but I hadn't really combined the two. While I was in Guatemala for two years I was doing these drawings of the people and animals. Then, when I got out of the Peace Corps I was trying to think of a way to combine the art and the science and that's when I found out there was a profession for science illustrators."
He was able to line up a few professional illustrations for a company in Hong Kong and illustrated a textbook for Oxford University Press, but wasn't sure what to do next.
"I was living in Philadelphia at the time and the Academy of Natural Sciences had a science illustrator, so I arranged to meet with him. His name was Scott Rawlins. He explained what he does and what his career is and he suggested I join the guild of science illustrators."
He attended the annual conference for science illustrators and that is where he was introduced to the CSUMB science illustration certificate program.
"The conference is where I heard about CSUMB's program being the premiere program in the country. I actually spoke with Diana Marquez and some alumni of the program who suggested that I work up a good portfolio and apply."
It takes discipline
McAfee credits the program with advancing his skillset and exposing him to other forms of media used to create science illustrations.
"It was a year of living and breathing illustration and being around people who are illustrating and working with some incredible artists. I was really saturated with thinking about illustration and it was so valuable."
"The program also increased my technical range and versatility. There were a lot of different techniques in both traditional and digital media that I was exposed to there and that helped me diversify my skills and techniques."
While he credits the program for helping him advance himself professionally, McAfee did offer some humble advice for anyone considering applying.
"Prospective students should know that it's a serious, fast-paced program. That's why it is such a great program. It takes discipline. It is very intensive and it is hard work," he said. "But that is reflective of the industry. Science illustration is a competitive industry so I tell people who are interested in pursuing it as a career to take is seriously and to be aggressive."