Fall 2019 Move-in and Orientation: August 21st - 23rd. For more information, click here. If you are a new student needing to register for move-in and orientation, click here!
CSUMB International Programs serves the university and international community by providing support services to international students, facilitating meaningful outbound Education Abroad experiences, and engaging global partners to accomplish CSUMB's institutional objectives and realize its global potential.
Through these initiatives and others, CSUMB International Programs helps to achieve the institutional vision and mission "to build a multicultural learning community founded on academic excellence from which all partners in the educational process emerge prepared to contribute productively, responsibly, and ethically to California and the global community."
Upcoming Events
International & NSE Student Orientation
August 22, 2019 8:00am — 5:00pm
CSUMB will be welcoming almost 300 new international students this fall 2019 on campus! Help us welcoming and guiding them should you see one of these new otters lost around campus.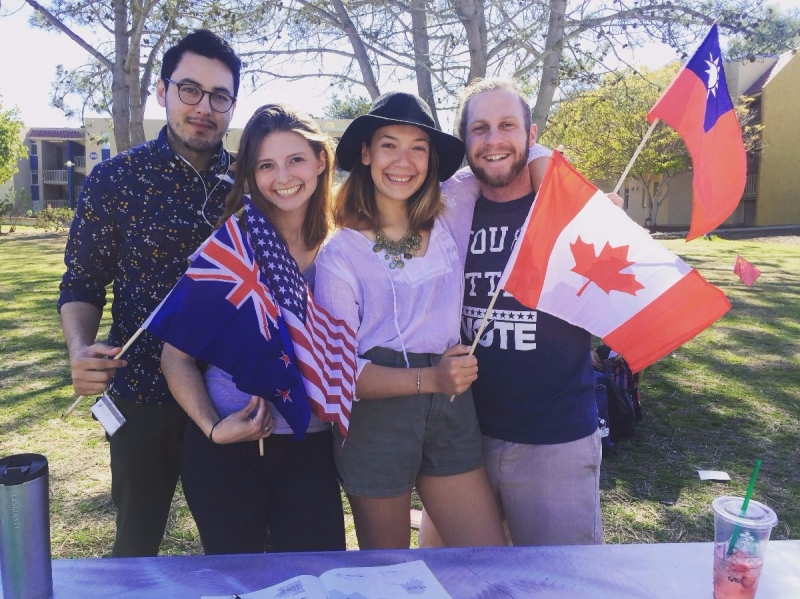 Need help? Schedule an appointment!
For International F-1 & J-1 Students
Do you need help with your course schedule, academic program, immigration paperwork, or other issues related to being an international student on CSUMB's campus? Schedule an appointment with your Academic Advisor or your Coordinator of International Student Services today!
Do not forget to change your calendar settings to Pacific Standard Time
Become an Otter Buddy!
CSUMB's Otter Buddy Program matches California CSUMB students with international CSUMB students in order to promote intercultural friendship and awareness. This Buddy Program includes a mutual agreement to share personal reflection (e.g. culture shock, political issues) as well as participate in activities together.
Sign Up to be an Otter Buddy
This video was produced by exchange student and Cinematic Arts & Technology Major, Tomoaki Yui of Dokkyo University (Sōka, Japan) with help from Ali Hamza of Østfold University College (Halden, Norway) and Alba Uruñuela of the Universidad de Deusto (Bilbao, Spain).