Professional Development Charts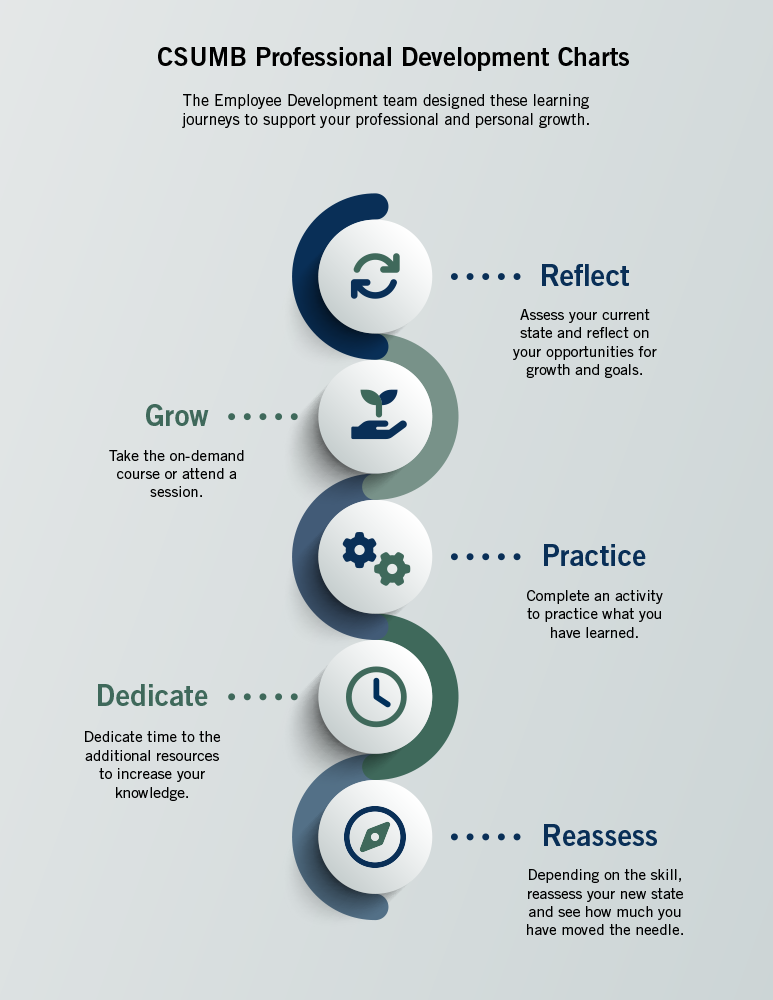 CSUMB Professional Development Charts
The Employee Development team is excited to launch Professional Development Charts. These learning engagements are designed to support your professional and personal growth. Each chart blends reflection, learning, practice, and assessment to reinforce the learning theories on a specific subject or competency.
Each chart includes the following steps:
Reflect: Assess your current state and reflect on your opportunities for growth and goals.
Grow: Take the on-demand course or attend a session.
Practice: Complete an activity to practice what you have learned.
Dedicate: Dedicate time to the additional resources to increase your knowledge.
Reassess: Depending on the skill, reassess your new state and see how much you have moved the needle.
Feedback is a Gift
We want to hear from you regarding your journey.
Please take a moment to provide feedback so that we can make the experience even better for your fellow Otters.