Transfer Students
Transfer students can live anywhere on Main Campus but typically choose our Promontory Apartments located on the perimeter of campus. These apartments have dedicated transfer student housing areas featuring full kitchens and in-unit laundry. Students with at least 90 units, 21 years old, or who qualify for family housing, may select to live in East Campus, approximately one mile from Main Campus.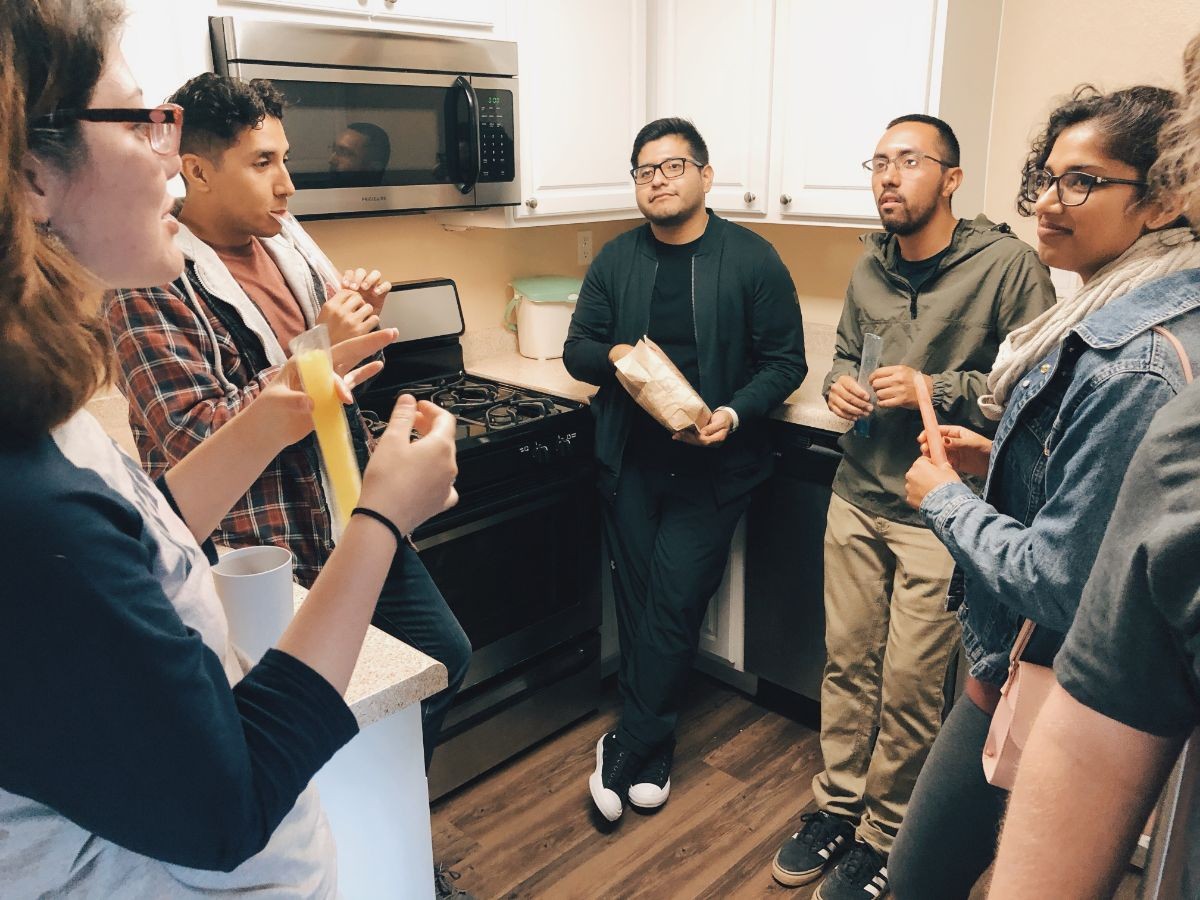 Housing options
In addition to Promontory and East Campus Housing, we offer transfer students semi-suite style options in the Residence Halls and suite-style options in North Quad.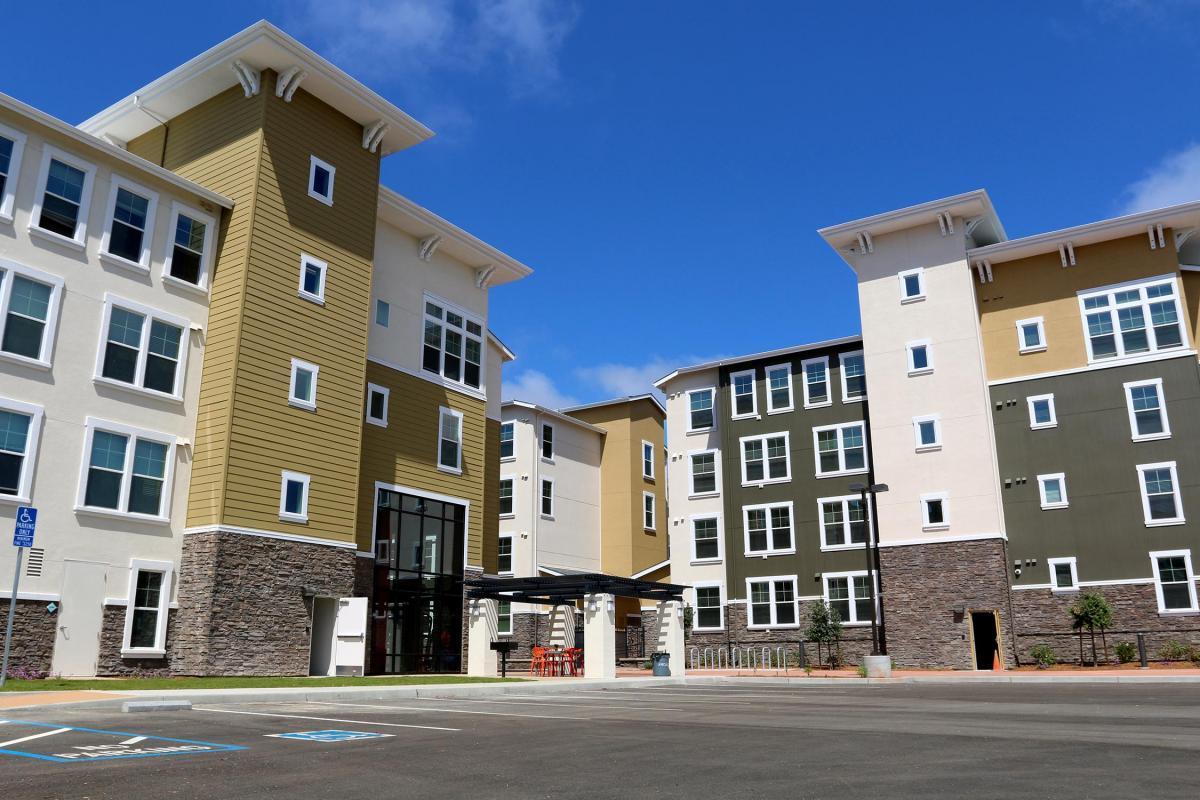 Students with at least 60 units are eligible to live in the Promontory Apartments on Main Campus. The Promontory offers single and double occupancy rooms in apartment-style living, which includes in-unit laundry.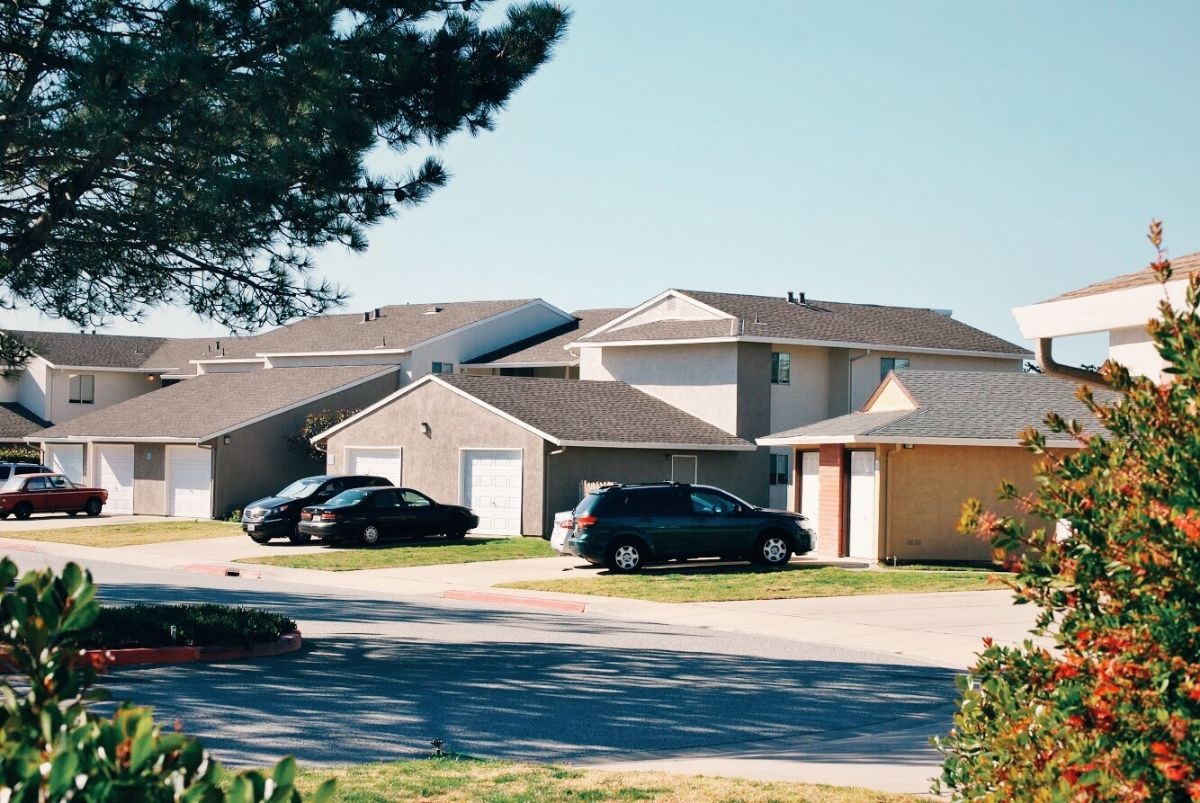 These two bedroom, one bath apartments offer a convenient commute to classes and campus activities and are available to families, graduate students, students with at least 90 units, and students 21 years of age or older.
What's included
Promontory
Furniture
Desk and chair
Bed frame and mattress
Closet
Recycling bin
Facilities
No-charge laundry facilities in unit
Kitchen appliances
Staff available 24 hrs/day
Secure ID Card building access
Technology
Cable television
High-speed internet
Furniture
Furnished and unfurnished options
Facilities
Private and shared bedrooms
Shared bathrooms
Basic kitchen appliances (refrigerator, stove, dishwasher and garbage disposal)
Laundry hookups
CSUMB shuttle service to and from the main campus
Technology
Cable television
High-speed internet (students must provide a modem/router)
Promontory - 2, 3, 5, and 6-person Apartments
Building
Room Type
Bedroom/Bathroom
Kitchen
Meal Plan Requirement
Semester Rate
Promontory
Single Bedroom
2BR/2 Bath, 3BR/3 Bath, 4BR / 4 Bath
Full Kitchen
No
$7,456
Double Bedroom
4BR / 4 Bath
Full Kitchen
No
$5,463
East Campus
| Room Type | Bedroom/Bathroom | Kitchen | Meal Plan Requirement | Monthly Rate |
| --- | --- | --- | --- | --- |
| 3-Person Unfurnished Single | 2 BR / 1 Bath | Full Kitchen | No | $1,031 |
| 3-Person Unfurnished Double | 2 BR / 1 Bath | Full Kitchen | No | $777 |
| 3-Person Furnished Single | 2 BR / 1 Bath | Full Kitchen | No | $1,090 |
| 3-Person Furnished Double | 2 BR / 1 Bath | Full Kitchen | No | $831 |
| 2-Person Unfurnished Single A | 2 BR / 1 Bath | Full Kitchen | No | $1,137 |
| 2-Person Unfurnished Single B | 2 BR / 1 Bath | Full Kitchen | No | $1,290 |
| 2-Person Furnished Single A | 2 BR / 1 Bath | Full Kitchen | No | $1,197 |
| 2-Person Furnished Single B | 2 BR / 1 Bath | Full Kitchen | No | $1,354 |
| 2-Bedroom Family Apartment | 2 BR / 1 Bath | Full Kitchen | No | $1,771 |