Eat Well, Be Well:
Basic Needs Initiative's Online Hub for Nutrition Education
Welcome to the colorful world of nutrition! This online hub infuses nutrition education into Basic Needs Initiative's food security programs. Eating a healthy, balanced diet while in college makes it easier to maintain food security while practicing dietary independence throughout life.
The content on this website is presented in a series of infographics that are tailored to the dietary needs and preferences of CSUMB students. View or download infographics for each topic by clicking on the links in the drop-down menus below!
Note from the author:
My name is Misha Moseley, and I created this guide for my Collaborative Health & Human Services capstone project. I know what it's like to be a CSUMB student – I've been there! We have busy lives, and we don't always have the time or resources to cook healthy, gourmet food. We are also some of the most creative, hardworking, and innovative members of society, and we can use these assets to empower ourselves and each other to make dietary improvements. I invite you to use this guide as a support system for your health and wellness. Explore these resources to gain inspiration, learn tips and tricks for healthy eating, and expand your knowledge of nutrition. Be excited, have fun with it, and join me in celebrating the nutritional value of food!
Diets
A diet is more than merely a way of eating. A diet is a lifestyle that impacts our short-term and long-term wellness. Check out the categories in the dropdown menu to learn tips and tricks for healthy eating. Make a dietary plan that sets you up for success!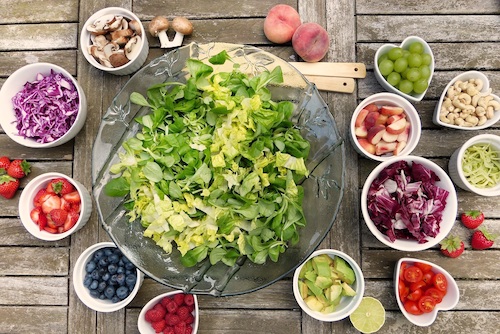 Discover a progressive way to arrange foods in your diet. This food pyramid is a framework for diets that can fully nourish your body. Personalize it to create a diet that works for you.

Differentiate between various types of diets and learn about their key components. Does your diet fall into any of these categories?

What exactly is a whole food? Why should you care about whole foods? How can you make a sustainable dietary transition? Find out here:

Whole Foods, Plant-Based Living
Nutrients
Nutrients are substances in food that enable our bodies to grow and function. There are 6 major nutrient categories: carbohydrates, fats, minerals, proteins, vitamins, and water. Check out each category in the dropdown menu to discover life hacks for getting the nutrients your body needs!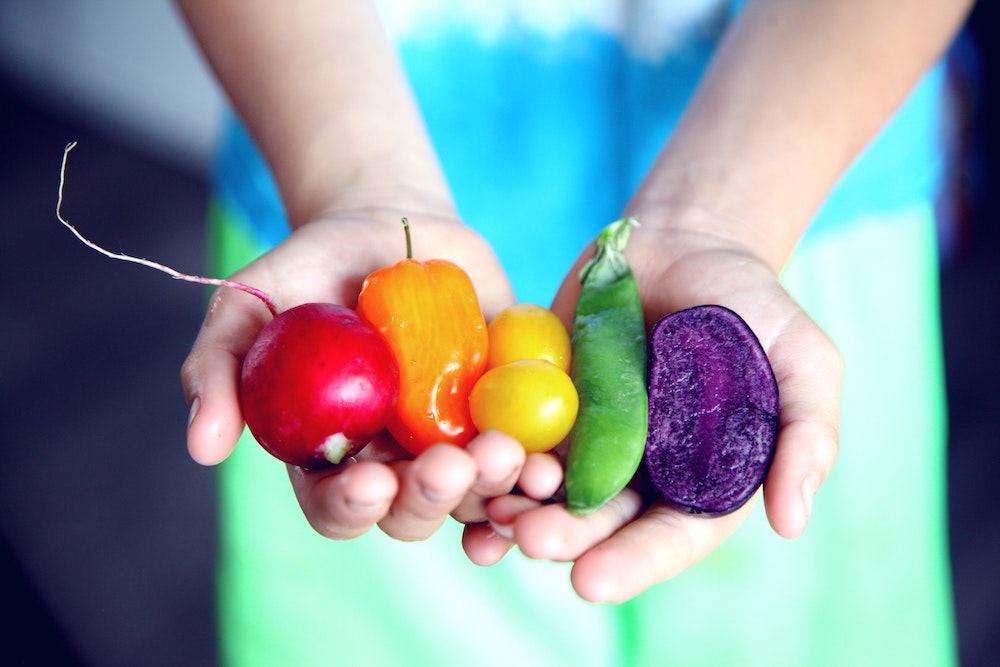 Learn the science behind a sugar rush. Determine which carbs fuel your body and which carbs slow you down.

Learn how to identify healthy and unhealthy fats. Outsmart companies that try to deceive you on nutrition fact labels.

Learn about the minerals your body needs and how to get them in your diet. Take a closer look at two misunderstood minerals, Calcium and Sodium, to uncover their secrets.

How much protein does your body need? Do you need to eat animal products to get enough protein? Does it make your muscles bigger? Find out here:

Learn the similarities and differences between the 2 categories of vitamins. Figure out what they do, why you need them, how to get them, and when to stop eating them.

Do you drink enough water? How can you tell? Why is it so important? Find out here: