Otter Thursday
Introducing Otter Thursday, the newest tradition at California State University, Monterey Bay!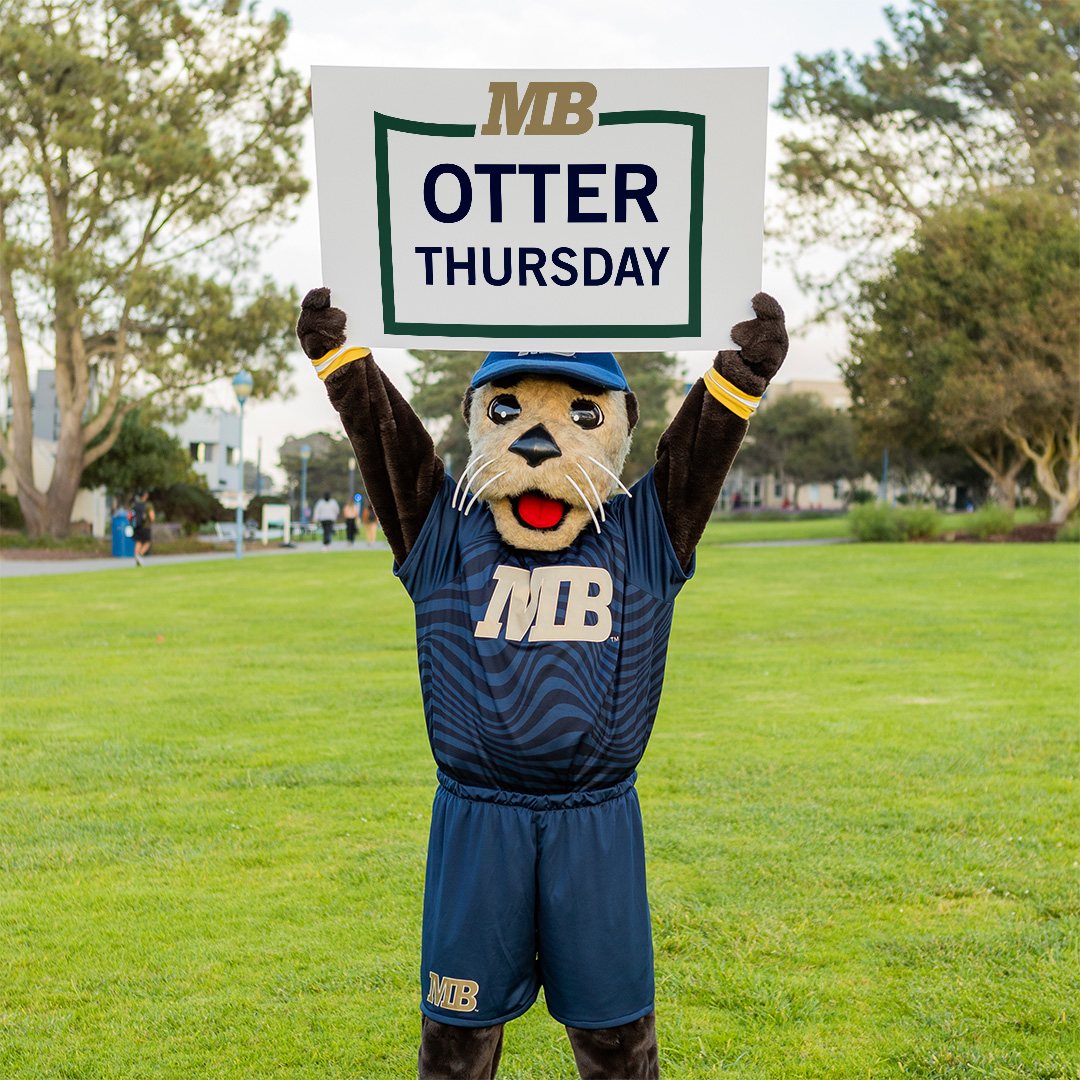 Every Thursday, we invite our entire campus community to come together and show their school pride by wearing our school colors. From noon to 1:15 p.m., students, faculty, and staff gather at the Otter Student Union for exciting music, games, giveaways, and free food.
We encourage everyone to bring that excitement and energy to our Thursday night home games and cheer our Monterey Bay Otters to victory. Whether you're a die-hard sports fan or just looking for a fun way to spend your Thursday afternoon, these are great opportunities to get involved with Otter Athletics.
Get involved anywhere, anytime
Can't make it to Otter Thursday in person? Show your support across social media with #OtterThursday and #MakeWavesMB.
Follow Otter Athletics and CSUMB to stay up to date on all things Otter Thursday.
View this profile on Instagram
View this profile on Instagram