Update dependent information
Student parents with qualifying dependents may be eligible for priority registration.
To be eligible for priority registration:
Students must have a child or children under 18 years of age who will receive more than half of their support from the student.

Students

must claim their priority enrollment appointment by updating their dependent information in OASIS Student Center by the published deadline.
The deadline for updating dependent information in OASIS is published on the Dates & Deadlines page each year.
If you have questions or need assistance with reporting your qualifying dependents, please contact Basic Needs at basicneedscm@csumb.edu. If you are a student parent, Basic Needs has many services to support you!
Step 1: Login to OASIS
From the dashboard, select OASIS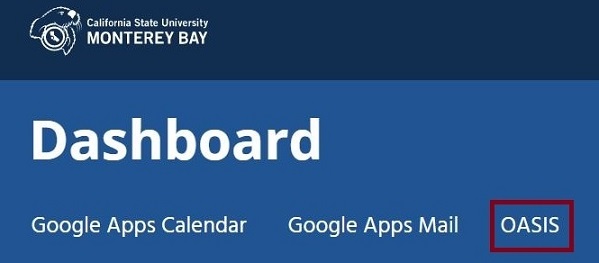 Step 2: Access OASIS student center
From the student homepage, select student center tile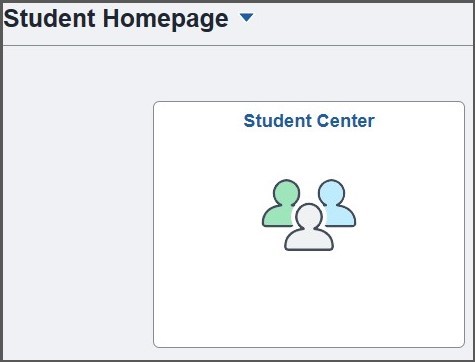 Step 3: Select dependents
In the personal information section of OASIS student center, click the drop down menu under Other Profile Information, select dependents and click the blue chevron arrow on the right [ >> ]

Step 4: Update dependent information
Select the

Yes

radio button to report dependent children

Enter the date of birth of your youngest child in the

Youngest Dependent's Date of Birth

. In the screenshot example the date of birth has been filled as 01/01/2014.

Note that you cannot enter a date that makes your dependent over 18.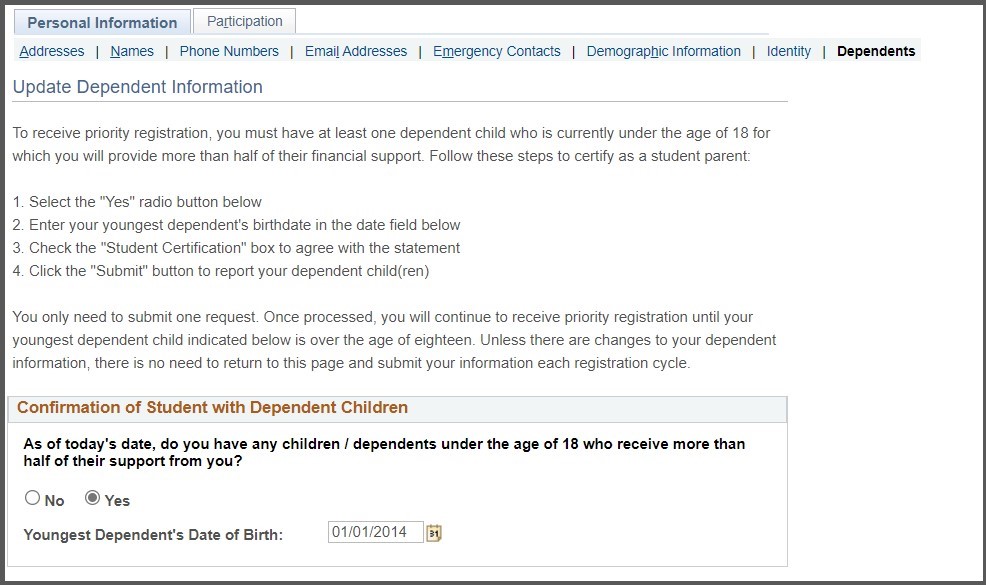 Step 5: Certify and submit
After reading the printed information, check the student certification box and then click the submit button to report your dependent child(ren).

A Date of Submission will appear with today's date when you are finished.