Primary Focus on Primary Care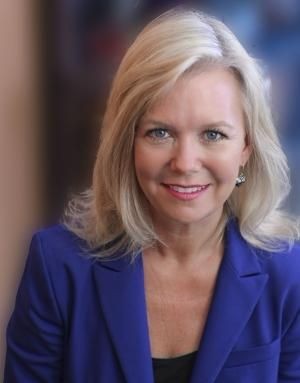 When you look into why Cal State Monterey Bay is starting a physician assistant program, three reasons rise to the top.
CSUMB now has a College of Health Sciences and Human Services (CHSHS) with a dean whose top strategic goal is to make the college "the health sciences and human resources training hub for the Tri-County region."
The Central Coast has an urgent need for more primary-care health providers, and physician assistants would help fill it.
And one of the pioneers of the physician assistant profession just happens to live and work in Monterey County.
"(Our university is) built on a national legacy, an international legacy, of service. We need to carry on that legacy," said CHSHS Dean Britt Rios-Ellis, who came to the college as its founding dean in 2014 from Long Beach State University.
Our university is built on a national legacy, an international legacy, of service. We need to carry on that legacy.

— Britt Rios-Ellis, College of Health Sciences and Human Services Dean
A strong local advocate
However, even before her arrival, the idea of a physician assistant (PA) program at CSUMB had a strong local advocate, Dr. Alfred Sadler, who helped establish one of the nation's first such programs at Yale University more than 40 years ago.
"It was wonderful when Britt arrived and helped establish this college. Between Britt and me and other folks who helped set up the program – President Ochoa has been very supportive – it has been a great effort," Dr. Sadler said. "It is a very exciting thing for me to be involved with, in my fossil years, to help get something like this started."
PAs are nationally certified, state-licensed medical professionals, who practice medicine as members of health care teams with doctors and other providers. The Bureau of Labor Statistics said that employment of physician assistants is projected to grow 30 percent from 2014 to 2024, much faster than the average for all occupations.
Building local partnerships
Rios-Ellis examined the local need for PAs and found 177 jobs within a 50-mile radius from CSUMB, some paying more than $100,000 a year.
Students shouldn't have to go anywhere else to get training, they should be able to get it here.

— Britt Rios-Ellis, College of Health Sciences and Human Services Dean
"Students shouldn't have to go anywhere else to get training, they should be able to get it here," Rios-Ellis said. "We can be sure that the people we are training have the cultural and linguistic skills to serve this population."
Rios-Ellis cites partnerships with local health care partners, including Monterey County and Natividad Medical Center, Montage Health Care System, Salinas Valley Memorial Hospital, Pinnacle Health Care and Doctors on Duty, as being instrumental in helping create the program.
She said the goal is to continue to grow the list of partner providers. The partners should benefit by reducing the high recruitment costs they often face in hiring new PAs.
The new director
Professor Christopher Forest is the newly hired director of the program. A long-time PA himself, working mostly in small Latino communities in Southern California, he comes to CSUMB after serving as a faculty member for the last 10 years at the University of Southern California.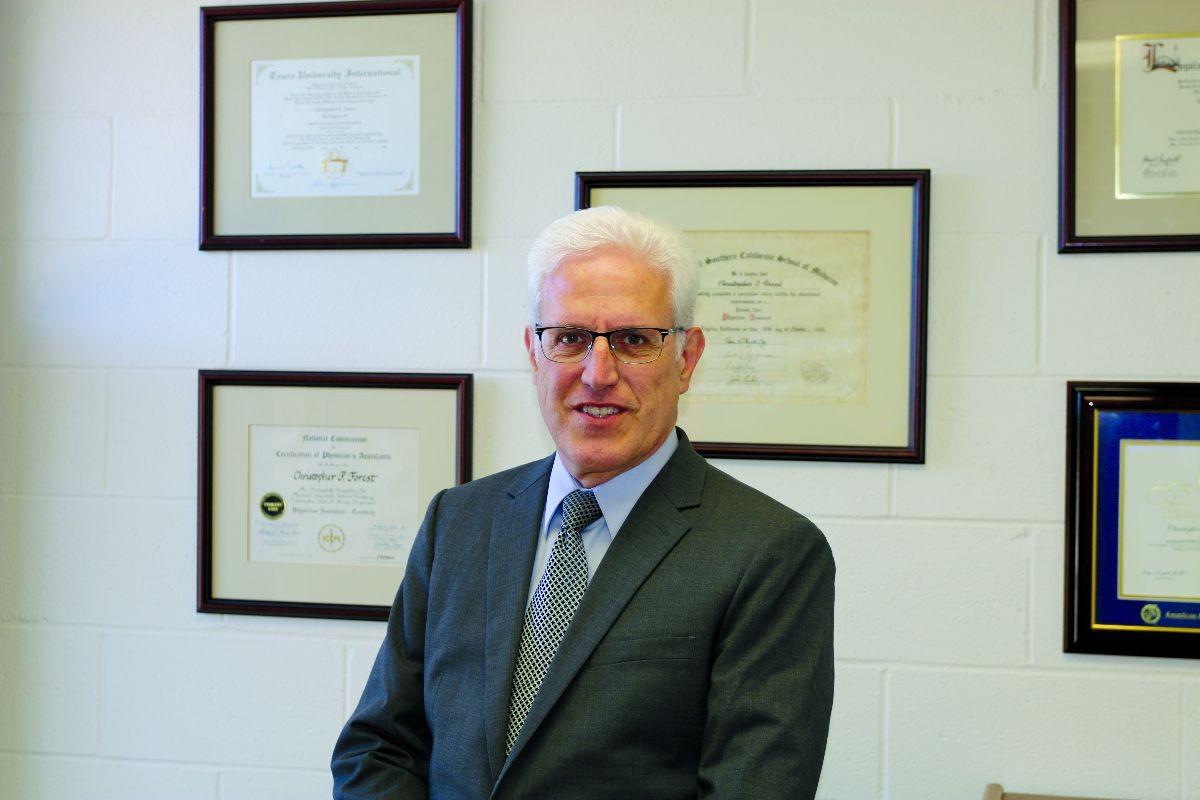 Professor Christopher Forest is the newly hired director of the program
"Recruitment of a program director who shares our mission was very important. These are not easy jobs to fill and Fred (Sadler) was very helpful there," Rios-Ellis said.
"I know a lot of people in California, so I was able to help get the word out," said Sadler, a long-time primary care doctor in Monterey County. "Christopher Forest is just a terrific person who we were able to get to come up from USC."
A pioneer in PA education
Sadler's circle of friends and colleagues extends far beyond California. In 1970, he was appointed assistant professor of surgery and public health and director of the Yale Trauma Program. During that year he founded and directed the physician assistant program at the Yale University School of Medicine.
He served as the first president of the Association of Physician Assistant Programs in 1972-73 and worked with the American Medical Association and the Association of American Medical Colleges to develop accreditation standards for PA programs.
He helped create the first certifying examination for PAs by the National Board of Medical Examiners in 1973. There are now 238 accredited PA programs nationally, but none in the Tri-County region.
First students in 2019
If all goes according to plan, CSUMB's program will begin accepting student applications in May 2018 pending WSCUC approval. The program's first group of students will begin their studies in January 2019. In the meantime, the college is pulling together information for a website for prospective students (to launch in December) and preparing for a site visit by a national accrediting team in early March 2018.
CSUMB's first class will include 33 students, and the program's organizers are expecting a flood of applications. This will be the first PA program at a CSU campus.
Sadler said, during a recent visit to Yale, he learned that the acceptance rate for the Yale PA program is 4 percent, well below the rate for both the Yale Medical School and Yale overall. He said CSUMB could have around 1200 applications for its first class.
Forest said applicants will need a bachelor's degree, most likely in the sciences or pre-med type courses. A history of community service and medical experience will also be important factors in choosing members of the inaugural class.
Classroom training, internships
The PA program will begin with one year of classroom training in anatomy, physiology and each different body system.
As part of that work, students will be tested using objective structured clinical examinations, or OSCEs. Actors are given lists of symptoms and family history information, then are examined by prospective PAs. The exams and diagnoses are video-recorded and students receive feedback on their performance.
One of the distinctive features of the CSUMB curriculum will be three semesters of conversational medical Spanish.
"I hear people say most of the applicants, especially in this area, will speak Spanish. And maybe they do," Forest said. "But they may not know medical terms. A lot of the terms don't instinctively translate."
After completing the classroom portion of their studies, the students will move into internships with local medical providers. The students will work in different specialty areas, again with a focus on primary care and serving the needs of this region.
Program hub: North Salinas
CSUMB @ North Salinas – the former Heald College classroom building on North Main Street – will be the hub of the program. The building has the necessary lab and classroom spaces and the proximity to a range of medical providers.
After 27 months in classrooms and clinical rotations, the prospective PAs will be ready to take their national certification exams and, if successful, be licensed by the state.
The new school will need an 85 percent pass rate to maintain its accreditation.
"Christopher tells me we will be closer to 100 (percent)," Rios-Ellis said, smiling.