A Community of Artists
One of the first things professor Enid Baxter Ryce did as interim director of CSUMB's new Salinas Center for the Arts & Culture was to walk around downtown Salinas surveying the community about what they would like the center to do.
It's an exciting project. I especially feel confident with the idea of this being a place where people and programs can come together.

— Enid Ryce, professor Cinematic Arts and Technology
It is that kind of local focus that organizers hope will make the center an integral part of an ongoing revitalization of Salinas's downtown. The center is located at CSUMB @ Salinas City Center, which continues to house the National Steinbeck Center.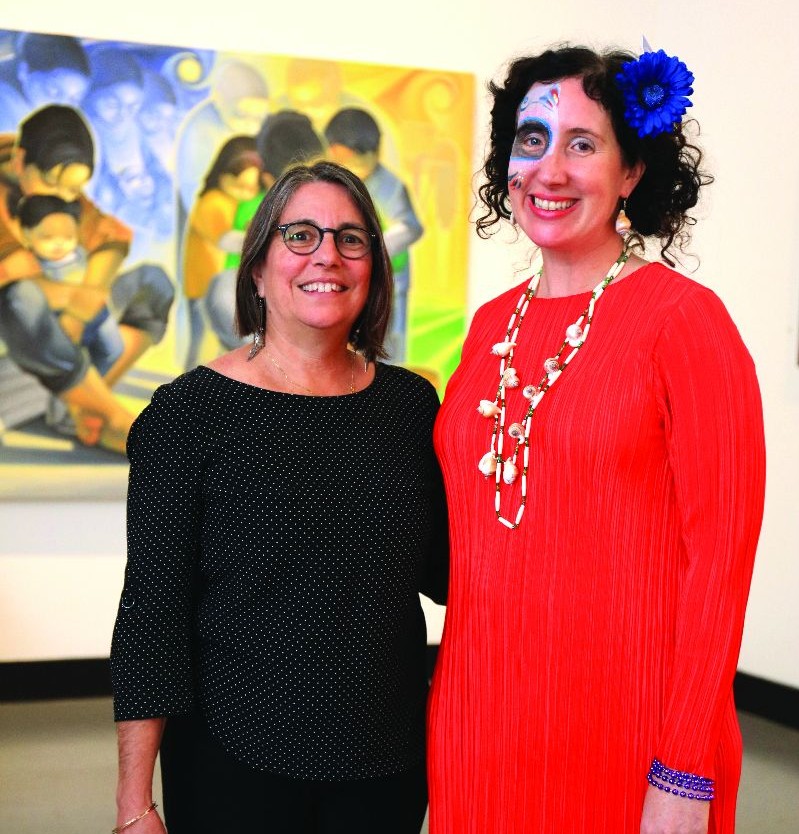 "It's an exciting project. I especially feel confident with the idea of this being a place where people and programs can come together," said Ryce, who recently stepped down after eight years as department chair of CSUMB's Department of Cinematic Arts and Technology.
The center will host CSUMB lectures and exhibits – some curated by students. It will host courses offered through Extended Education or the Osher Living Learning Institute (OLLI). And perhaps most important, it will provide a gathering space for community-based arts and cultural groups to build connections between campus and community creatives.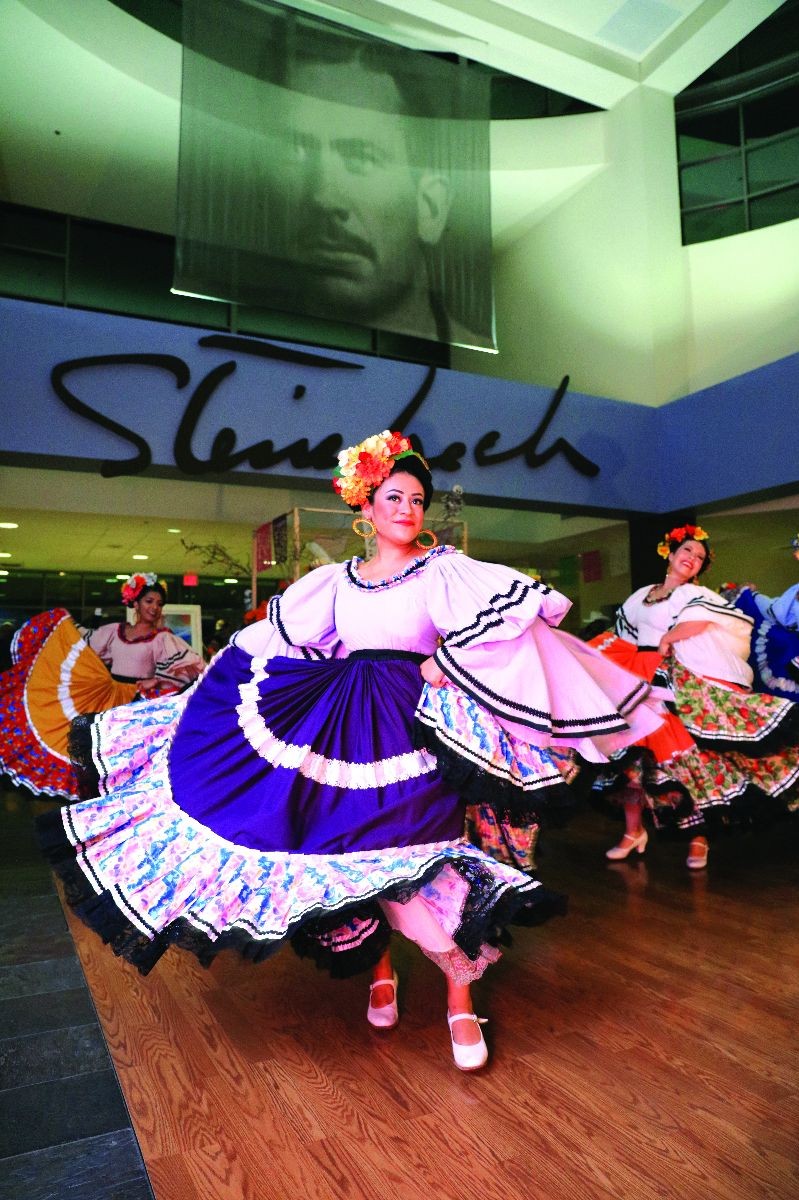 "This really came out of discussions I was having with (Provost) Bonnie (Irwin) and (President) Eduardo (Ochoa) two or three years ago about organizations around the country who are using the humanities and arts to link up with community and create really robust connections," said CAHSS Dean Ilene Feinman.
"When I talk to the community members in Salinas, they say they would really like to build a cultural hub and we need you to help us do that, we need you to jump start it. Through this center, the arts organizations get to benefit from our expertise, we get to benefit from their expertise and we really create this community link that we have not had in Salinas," she said.
Making plans right here
In making plans for the center, Ryce reached out to Nina Simon, the executive director of the Santa Cruz Museum of Art and History, which has succeeded in filling that role in Santa Cruz. Simon has quite literally written the books on the role of public museums – "The Participatory Museum" and "The Art of Relevance."
While Salinas's Steinbeck Center was originally seen as a draw for tourists coming to the Monterey Peninsula, the Santa Cruz museum has grown under Simon's leadership by serving the needs of local artists and community members.
"The starting point is focusing on the idea that the most valuable visitors and the most valuable colleagues are people who are in the community," said Simon. "Let's focus on the people who live and make art and make history right here."
"Enid is really on the right track by building local partnerships."
Even in her early days on the job, Ryce already had contacted a long list of local arts organizations about how the center might serve their needs, everything from the Alisal Center for Fine Arts to the Ohlone Costanoan Esselen Nation to the Japanese-American Flower Growers Association to the Monterey Pops.