HELP University Partnership
California State University, Monterey Bay is proud to partner with HELP University to prepare the leaders of tomorrow by providing a unique educational experience in Malaysia and Monterey Bay.
Students pursuing this pathway program can easily transfer to California State University, Monterey Bay to earn a Bachelor's degree in the field of their choosing.
Admission Requirements
Must carry a minimum 2.0 GPA on university credits (on a 4.0 scale). If transferring as a lower-division student (less than 60 units), student must also have a cumulative 2.4 GPA from high school.
English Proficiency
Satisfied by any of the following:
Passing College Writing 1 or College Writing 2 at HELP (transfers as CSUMB A2)
TOEFL iBT score of 61, or paper-based score of 500
IELTS score of 5.5
PTE score of 45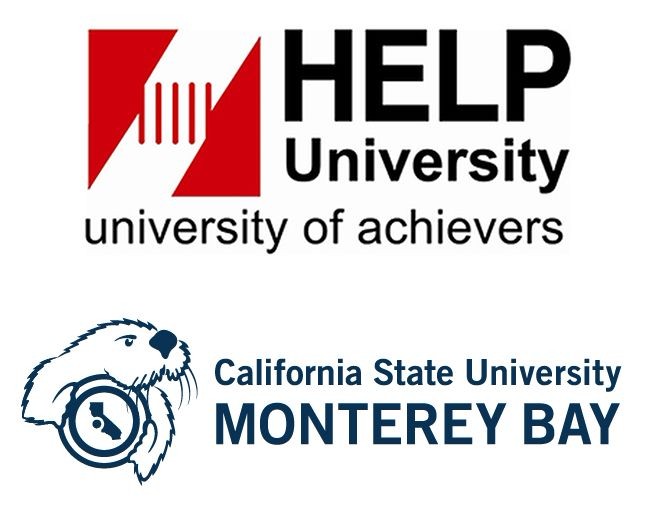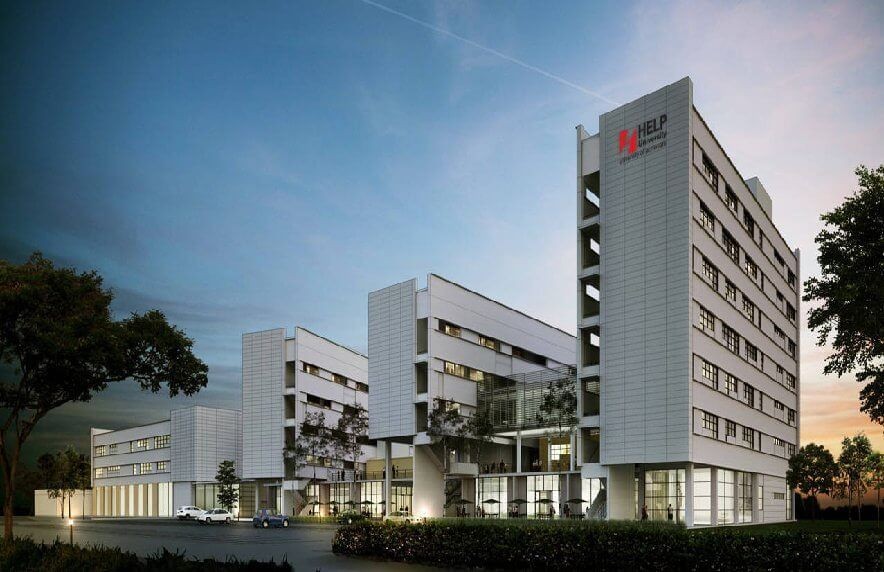 HELP University
California State University, Monterey Bay
Below is a list of courses available from HELP which meet transfer requirements to CSUMB. Courses can be taken in any order.
Students must complete one course in each of the General Education areas in order to complete that requirement.
Some courses can also be transferred as electives or major requirements.
A1 – ORAL COMMUNICATION
A2 – WRITTEN COMMUNICATION
EN 101 College Writing 1
EN 102 College Writing 2
A3 – CRITICAL THINKING AND ETHICS
B1 – PHYSICAL SCIENCE / B3 – LAB
CH 101L Chemistry I with Lab
CH 201L Chemistry II with Lab
PC 101L General Physics with Lab
PC 201L Physics for Engineers & Scientists I with Lab
B2 – LIFE SCIENCE/ B3 – LAB
BC 201L Introduction to Biochemistry & Molecular Biology
BI 101L Biological Sciences
B4 – MATHEMATICS
MA 120 Finite Mathematics
MA 121 College Algebra
MA 123 Calculus I
MA 125 Statistics
MA 220 Probability
C1 – ARTS
DR 101 Introduction to Drama
MC 120 Introduction to Film
MU 101 Music Appreciation
C2 – HUMANITIES
EN 125 Readings in Modern Literature
HI 101 History of Western Civilization I
HI 102 History of Western Civilization II
LK 101 Elementary Korean I
LK 102 Elementary Korean II
LS 101 Elementary Spanish I
LS 102 Elementary Spanish II
RE 101 World Religions
PH 101 Introduction to Western Philosophy
D – SOCIAL SCIENCES
AN 101 Introduction to Anthropology
AN 201 Cultural Anthropology
EC 101 Introductory Microeconomics
EC 102 Introductory Macroeconomics
HI 105 U.S. History I (Until 1865)
HI 104 U.S. History II (1865 to present)
MC 101 Introduction to Mass Communication
MC 110 Human Communication
MC 213 Intercultural Communication

PS 101 Introduction to Political Science
PS 121 U.S. National Government
PS 130 Introduction to International Relations
PY 101 General Psychology
PY 201 Social Psychology
PY 202 Developmental Psychology
SO 101 Principles of Sociology
E – LIFELONG LEARNING & SELF-DEVELOPMENT
ELECTIVE COURSES
Transfer elective courses may be reviewed by academic departments to transfer as specific CSUMB courses.
BA 303 International Business
BA 305 Principles OfFinance

BA 316 Business Law

BI 20 IL Cell Biology And Physiology

CS 105 Introduction To Computer Science I

CS 106 Introduction To Computer Science II

CS 270 Java Programming

CS 275 C++ Programming

ENGR 270 Basic Mechanics I

ENGR 275 Thermodynamics I

MA 124 Calculus II
MA 226 Calculus III

MA 240 Differential Equations

MC 105 Information Technology, Mass Media & Society

MC 150 Introduction To Marketing Communication

MC 152 Introduction To Media Writing

MC 201 Public Relations

MC 206 Graphic Design I

MC 208 Communication In The Workplace

MC 214 Advertising Copywriting

MC 250 Communication Theory

MC 303 Feature Writing

PC 202L Physics For Engineers And Scientists II

PY 203 Cognitive And Biological Psychology: Overview

PY 211 Introduction To Research Methods

PY 240 Counseling Psychology

PY 301 Research Methods

PY 302 Human Motivation

PY 303 Abnormal Psychology

PY 305 Introduction To Industrial And Organizational Psychology

PY 312 Methods In Human Services

PY 313 Conflict Resolution

PY 320 Issues And Ethics

Additional courses taken at HELP may transfer to CSUMB and will be evaluated at the time of admission.