Stefanie Corgel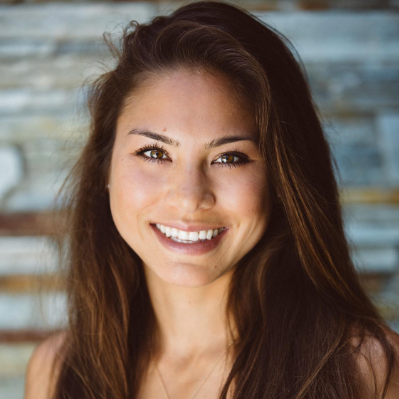 Get to know Alumni Advisory Group member, Stefanie Corgel
Q: What is your current job title and what are some of your duties?
A: I am a Strength and Conditioning coach based in Los Angeles, a commercial fitness consultant, and trainer for a global women's wellness company, "Tone It Up." Every day comes with new responsibilities! One week may entail the launch of a new Tone It Up App fitness campaign; the next could be filled with personal training clients or group classes. Some weeks, I block out my schedule entirely to shoot a new running shoe. My day-to-day is completely unpredictable and unlike my regimented schedule in college, however CSUMB taught me to be versatile, well-rounded, and hard working. I put my adaptability into play daily!
Q: What was your favorite class at CSUMB?
A: Exercise Physiology and Anatomy Lab
Q: Do you have any memorable moments while attending CSUMB that you would like to share?
A: Winning the CCAA Women's Basketball Championship in 2012! I'll never forget my teammates and coaches flooding onto the court with joy, tears, and big hugs!
Q: How has CSUMB helped you get to where you are today?
A: CSUMB provided the hands-on learning experience I needed to gain the most out of my college experience. Professors knew me by name, unlike the larger university I'd transferred from, which instilled a great deal of self-confidence in me. As an otter, I felt that my classmates and university staff wanted us to succeed and were always willing to go out of their way to answer questions or provide resources for us.
Q: Do you have any helpful tips for incoming freshman/transfer students?
A: As a transfer student my Junior year, I was amazed by the harmonious relationship the university had with its surrounding communities. What began as course-required community service, blossomed into coaching clinics at local elementary schools for the love of the kids! While getting the opportunity to serve your community, you'll learn a tremendous amount about yourself as a leader, creative, and problem solver.
Q: Do you have any helpful tips for new alumni entering the work force?
A: To new alumni entering the workforce: be vulnerable, practice great communication, and be patient (with yourself and the process.) Your dream job might be one week away or several years away. No matter the situation, strive to be confident in the steps you are taking to show up for yourself every single day. Reach out to other CSUMB alums (we have likely been in your shoes) and understand that there will be many interesting twists and turns on the road to finding a career that truly fulfills you. You got this! :)
Q: What do you like to do in your spare time?
A: I love being active outdoors! Surfing, trail-running, and traveling to see my favorite artists play live shows are my absolute favorite hobbies.