Israel Nery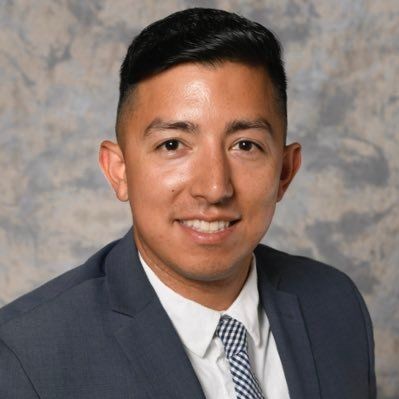 Get to know Alumni Advisory Group member, Israel Nery
Q: What is your current job title and what are some of your duties?
A: I am a Management Consultant Manager for Accenture Federal Services as well as a Commissioned Officer in the Army Reserve. I have the opportunity lead soldiers and prepare for what we are expected to do in the case of national emergency – deploy. I am grateful for the opportunities I have had to develop in my career.
Q: What was your favorite class at CSUMB?
A: My favorite class at CSUMB was Service Learning. It gave me the opportunity to earn college credit to volunteer for causes I believe in and the opportunity to help the local community. Looking back at it, it was the foundation of my public service-oriented career.
Q: Do you have any memorable moments while attending CSUMB that you would like to share?
A: My most memorable moment attending CSUMB was my first weekend on campus. The fact that I was able to walk to the Dunes and be next to the Pacific Ocean in the central coast was surreal. It became my place to come to for reflection and for times that I needed to get away and recharge. I heavily recommend incoming students to find such outlets. Moreover, enjoy being in one of the most beautiful places in the world.
Q: How has CSUMB helped you get to where you are today?
A: I was selected for my first job out of undergrad solely because the hiring manager was also a CSUMB alumnus. That job helped set me on the path to where I am today and instilled in me the mentality that with determination and hard work, I can also gather multiple achievements in my career. Moreover, many of my best friends today were from CSUMB and they are an amazing support system that has helped me stay focused during crucial times in my career.
Q: Do you have any helpful tips for incoming freshman/transfer students?
A: Enjoy yourself at CSUMB but stay focused on the reason you are here! It is easy to be distracted and get sidetracked with the many distractions that are present here. Enjoy the beach, go to social gatherings once we are over this pandemic, and meet new people! College is a time where you find out many things about yourself. Use it as a time for self-development. But once again, always remember the end goal, which is to get your degree!
Q: Do you have any helpful tips for new alumni entering the work force?
A: Make sure you get experience via internships/summer jobs. One of the common mistakes I see is that someone completes college successfully but never got any work experience via internships. Nowadays with the internet, you can find many talent pipeline programs that are meant to ensure you will be gainfully employed once you graduate. Definitely look at those programs. Do not ever think you are not good enough to apply for internships – as one of my mentors once told me - "you don't win the raffle unless you buy the ticket."
Q: What do you like to do in your spare time?
A: I am very active, so I like to go do anything physical outdoors such as running, hiking, and biking. I also have developed a passion for academic writing and have been successful in having my work published by prestigious institutions such as Harvard and Georgetown. I still like to volunteer in my local community as a mentor for kids that want to attend college. Moreover, being involved in local causes in my community such as economic opportunity and environmental justice.