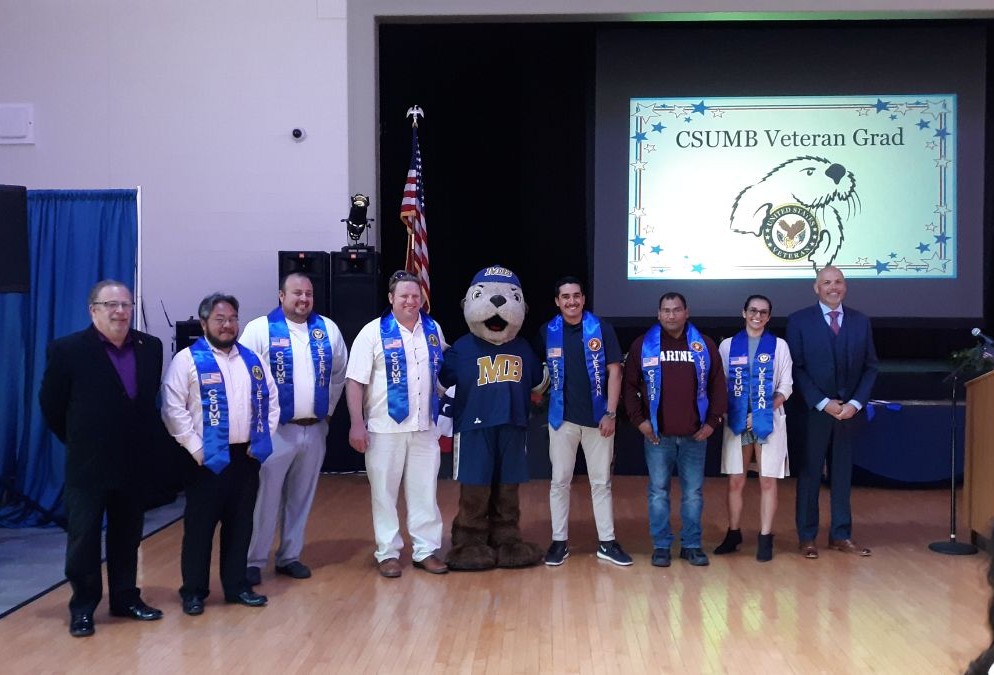 Please send ALL documentation and correspondence to us via email: Veteran_Services@csumb.edu
Our Mission
CSUMB Student Veteran Services is dedicated to assisting veteran and military-connected students in achieving their higher educational goals on our campus.
Attention Active Duty Service Members, if you are planning to use Tuition Assistance (TA) you must get approval from your Military Education Service Officer (ESO) prior to enrolling at CSUMB. Once you have approval contact our Veteran Services Coordinator, your POC for ALL campus tuition assistance, academic advising, financial aid, career and student support referrals! Veteran_Services@csumb.edu
The information, images, and terminology located on websites associated with California State University Monterey Bay (CSUMB) or any of its departments, offices, colleges, or employees does not represent endorsement by the U.S. Department of Defense nor any U.S. military branch, installation or base or military unit. Additionally any directly referenced partnerships or relationships associated between CSUMB and any particular military and/or federal or state organization are properly vetted and established in accordance within applicable rules and guidelines. At no time are CSUMB employees or affiliates compensated based on quantitative contact and/or connection with any military member, veteran or military family member as an attempt to recruit individual.
Contact
Student Veteran Services
Phone: 831-582-5720
Building: 47, Room H110
Office Hours: Monday to Friday, 9 a.m. - 5:30 p.m.
Virtual office hours: Monday, Wednesday and Thursday 12 p.m. - 1:00 p.m. Join us on Zoom.