Welcome to CSU, Monterey Bay's Upward Bound!
COVID-19 Update: CSU, Monterey Bay has moved to a mask-friendly campus policy on Sep. 12, 2022. Anyone who chooses to wear a mask in most indoor spaces is welcomed and encouraged to do so. Read the policy statement announcement.
What is Upward Bound?
Per the U.S. Department of Education, "Upward Bound provides fundamental support to participants in their preparation for college entrance. The program provides opportunities for participants to succeed in their precollege performance and ultimately in their higher education pursuits. Upward Bound serves: high school students from low-income [income eligible] families; and high school students from families in which neither parent holds a bachelor's degree [first-generation students]. The goal of Upward Bound is to increase the rate at which participants complete secondary education and enroll in and graduate from institutions of postsecondary education" (U.S. Department of Education, 2023).
Upward Bound students outside the Otter Student Union, 2022.
Upward Bound students at the Etiquette Dinner over the Summer Residential program, 2022.
Upward Bound students from North Monterey County High School, 2023
Mission Statement
The Upward Bound (UB) program at CSU, Monterey Bay promotes the acquisition of awareness and knowledge, advocacy towards accessibility of resources, and the development of self-authorship towards students wanting to pursue an education at an institution of higher education and contribute towards the global community.
Upward Bound student from Watsonville High School, 2023
Vision
The UB program recognizes itself as a pre-college program that aims to serve and support the multifaceted student population(s) and identities present in education to facilitate the development of critically conscious, socially-just, and holistic emerging leaders entering institutions of higher education and beyond.
Values
The UB program values itself upon the following set of values and recognizes that ongoing reflection of these values is key to ensure all efforts are student centered, data informed, and data centered:
Student-centeredness

Self-Authorship

Asset-Based Leadership

Justice, Equity, Diversity, and Inclusion (J. E. D. I.)

Holistic Development

Mutual Respect

Critical Consciousness

Sense of Community
Upward Bound and Educational Talent Search at the Student Leadership & Equity Conference at Fresno City College, 2022
Services
Instruction in reading, writing, study skills, and other subjects necessary for success in high school and beyond
Academic, financial, or personal counseling
Tutorial services
Exposure to academic programs and cultural events
Information on post secondary education opportunities
Assistance in completing college entrance and financial aid applications
Assistance in preparing for college entrance and placement exams
And much more!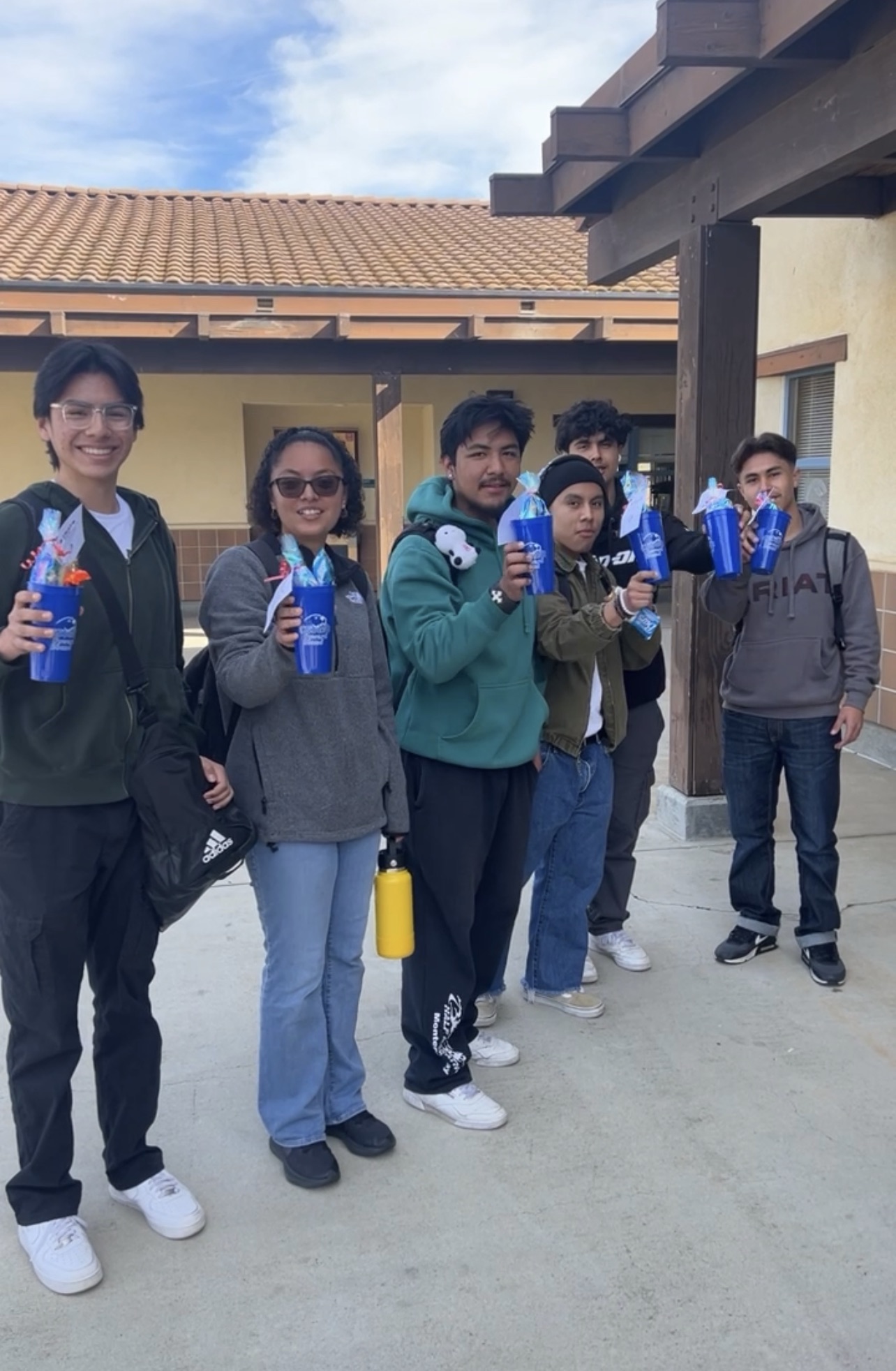 Upward Bound students from Soledad High School, 2023