Worklist for college approvers
Late registration requests submitted after the enrollment census date require college approval via an electronic workflows in OASIS. An email notification will be sent when there is an item in the worklist in need of review. College Deans can approve or deny requests by logging in to their OASIS and selecting Worklist.
Step 1
Login to OASIS
Select OASIS from the CSUMB dashboard
From your Staff Homepage select the compass icon
Select Menu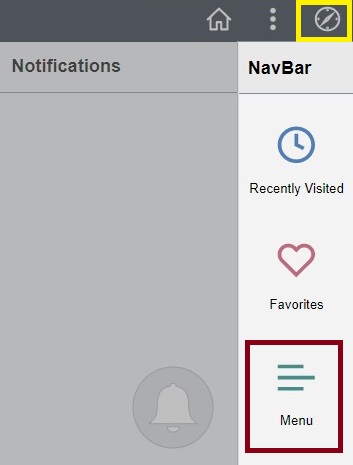 Step 2
Select worklist
select Worklist
select My Worklist – Summary view

Step 3
Click the link that starts with ADD to review each request
All late registration requests that require your review will appear in your worklist. Late registration requests will have "ADD" in the beginning of the link column before the student's name.

Step 4
Review the request
The class information and student information (including major and enrollment type) are included in the request and the student's justification/reason for the request is at the bottom of the page. Note: If the request is to change into a different section of a course the student is already enrolled in (called a swap), then the Swap from box will appear on the request. The Swap from box includes details about the section the student wants to drop.
Late registration requests will automatically be flagged to override certain enrollment restrictions when submitted. Instructor approval of the late registration request will override requisites, closed class, and instructor or department consent for each request. If you do not wish to override these items, please deny the request.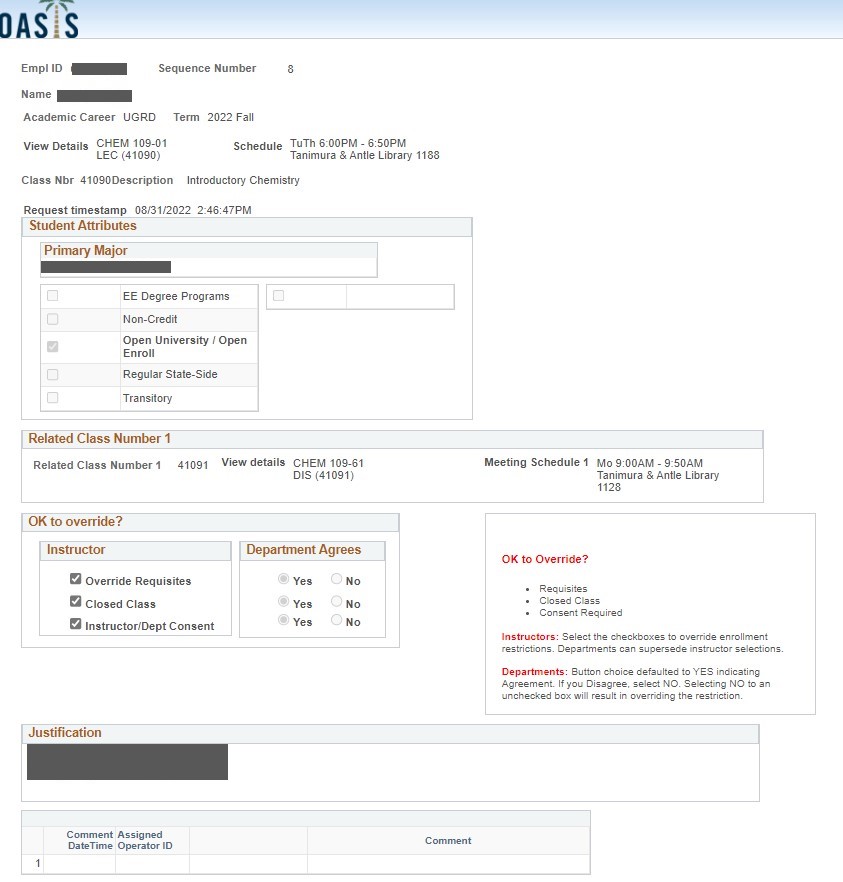 Step 5
Approve or deny the request
If you approve the request, it will be routed to the Office of the Registrar for processing and student notification.
If you deny the request, you will need to provide a comment. Reasons to deny a request include: the class is full, the student has not met the requisites for enrollment, etc.

Request processing
If the instructor and the department/college offering the course both approve the late registration ADD request, the Office of the Registrar will attempt to add the student to the class. If no restrictions prevent the student from being added to the class, the request will be processed, and the student and instructor will both receive an email notification. If a late registration SWAP request is approved, the Office of the Registrar will drop the section the student is currently enrolled in and add them to the new section at the same time. The student will not be officially enrolled until the student and instructor receive a notification that the late registration request was successful.
Once the student is added to the class, they will be included on the class roster on the OASIS Faculty Center.