Las Memorias
Las Memorias is an original play written, produced, and performed by high school students from Seaside, Gonzales, King City, Soledad, and Greenfield, as part of the Performance As Education (PAE) program at California State University, Monterey Bay.
| Date: | Time: | Location: |
| --- | --- | --- |
| Thursday, August 4 | 7 p.m. | The World Theater at CSUMB |
| Friday, August 5 | 7 p.m. | The World Theater at CSUMB |
| Saturday, August 6 | 6 p.m. | Robert Station Theater, King City High School |
Free to the public. No registration required.
Performance is 45 minutes. Audience Q&A follows each performance.
Performance As Education (PAE) is a youth development program that uses theatre and performance to help Latinx and other first generation high school students develop important college success skills. Through writing, workshops, and professionally run rehearsals, students develop skills needed for success in college such as public speaking, writing, performing, leadership development, and self confidence. With Performance As Education, high school students are asked to write stories about their lives and experiences. Once their stories have been put into a raw, working script, the students are then brought together with professional theatre personnel (Director, Playwright, Lighting Designer, Stage Manager) and together, the students and the professionals, create Las Memorias, a professional theatre production with the students performing the roles and stories they wrote themselves.

More than just a theatrical activity, Performance As Education also introduces college life to the students, many of whom had never visited a college campus before. During their two weeks of rehearsals and performances, the students live in a CSUMB residence hall, walk the campus, use the campus dining facilities, and attend workshops - like all college students. At the end of the program, students leave with a small taste of college life. Campus life will now be a little bit familiar to them when they return as college students.

Pedagogically, the students are not treated as "students." They are treated and related to as professional actors. Under the direction of the professional staff, students are asked to perform a "head above" where they are in real life. The transformation of the students is often remarkable, both how individual students grow and how the students come together as an ensemble. In previous years, high school officials have commented that when students who participated in the program return to campus, they exhibit greater confidence and are changed speakers.

Performance As Education was founded by AnaMaria Correa and John Fraire at Washington State University in Pullman Washington when Fraire served as WSU's Vice President for Student Affairs and Enrollment. In the eight years it ran at WSU, over 150 students from primarily agricultural and rural areas, much like the communities high schools represented in tonight's performance, have participated in the program. In the last study of the program, over 80% students who participated were either in college and had graduated from college. As well, enrollment from participating high schools to WSU grew significantly.
AnaMaria Correa
Director and Co-Founder
Dr. AnaMaria Correa is an arts practitioner, educator and social justice consciousness raiser. She has worked with the Las Memorias youth since its inception. She is a first generation Dominican born and raised in New York City currently serving a school community as the Director of Diversity, Equity and Belonging at Brooklyn Friends School. She holds a lifelong commitment to work with families, children and educators in the power of arts for agency building, activism and transformation. She holds a B.A. in secondary education and literature from Hunter College, an M.F.A in acting from Brooklyn College and a Doctorate in Urban Education from The Graduate Center, City University of New York.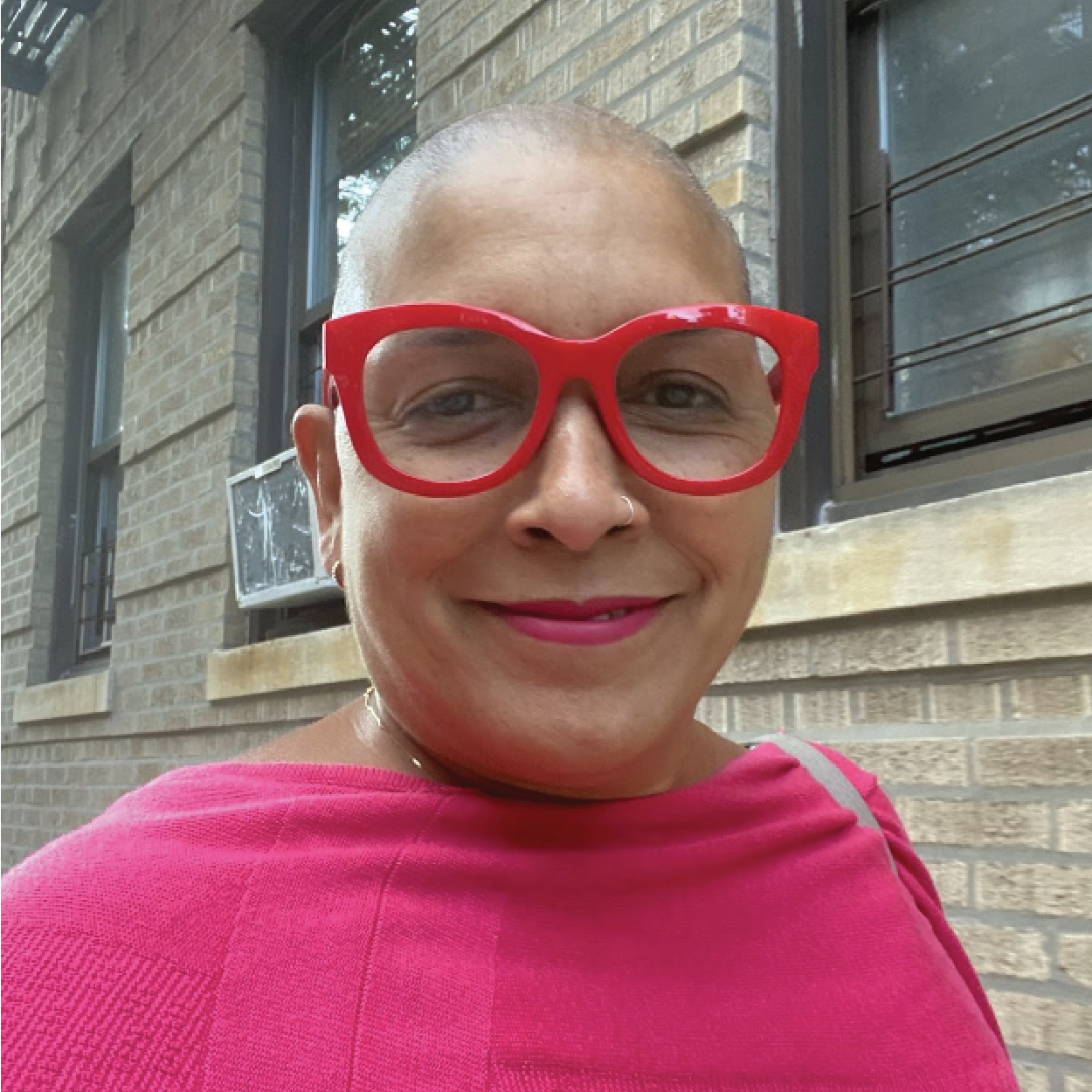 Dr. John Fraire
Producer and Co-Founder
Dr. Fraire has worked in higher education for over 40 years. He is credited with helping several major public universities increase and diversify their enrollments. He is also a playwright (Who Will Dance with Pancho Villa? Cesar Died Today) and an historian (Mexicans Playing Baseball in an Indiana Steel Town: Baseball, Identity, and the Old Timers of Indiana Harbor, IN 1920 - 1942).
Dr. Fraire co-founded Performance as Education/Las Memorias with Dr. AnaMaria Correa in 2008 at Washington State University when he served as WSU's Vice President for Student Affairs and Enrollment. Throughout his career in higher education, he has regularly used theatre and performance as an outreach and retention tool for Latino and other first-generation students. Dr. Fraire is also a former Arts Commissioner for the State of Washington.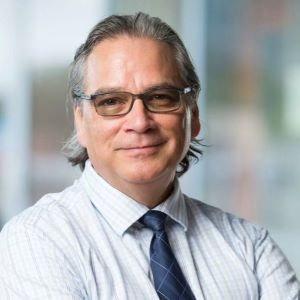 Ronn Campbell
Lighting Designer
Ronn is currently a Senior Associate Professor of Theatre at Columbia Basin College. He holds an M.F.A. in design from Cal Poly Humboldt and a B.F.A in design from the University of Idaho. Ronn has designed scenery, lighting and sound for numerous companies including Candlelight Dinner Theatre, Snowy Range Summer Theatre, Performance as Education/Las Memorias, Washington East Opera, CBC Summer Theatre, Mid-Columbia Regional Ballet, and Idaho Repertory Theatre. Currently, he is the Chair of the Kennedy Center American College Theatre Festival (KCACTF) Region VII. Ronn has also served as the Design, Technology and Management Chair for KCACTF Region VII, USITT Northwest Section Chair and KCACTF National Member-at-Large. Ronn has received several awards for his designs and notably the Kennedy Center Gold Medallion for Excellence.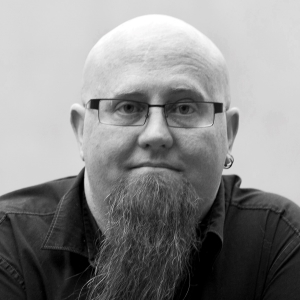 Katherine Colvin
Stage Manager
Katherine Colvin Stage Manager, is a senior at CSUMB studying Social and Behavioral Sciences (History). She will be graduating in May and hopes to pursue a teaching credential after graduation. She has been part of The Performing Otters, the theater club on campus since 2018 and is a board member. At CSUMB, Katherine has been a stage manager in Alice in Wonderland (2019), and Clue (2022), a technical director in The Bold The Young and The Murder (2019), and directed the online show It's Not You It's Me (2021).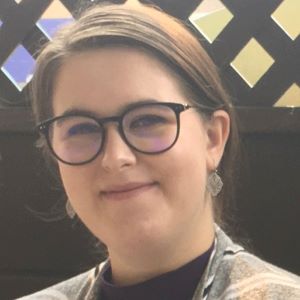 Javier Tamayo
Music/Musician
Javier Tamayo, Musician, is a Coordinator with CSUMB's Otter Cross Cultural Center. He has been a teacher, mentor, writer, and performing artist for over 20 years. Javier holds a Bachelor's degree in Human Communication with a concentration in History and Social Science from CSUMB. He is deeply committed to educating and nurturing young leaders and new voices. He has contributed to the development of art programming in local school districts and nonprofits in Monterey county.
Javier developed multiple art programs in East Salinas and surrounding communities. Outside of teaching, Javier is a community activist and organizer, and a member of Baktun 12, a Salinas based grassroots theater company. He has been actively researching his community for over 10 years through oral history projects and short films. His work reflects his passion for understanding the socio-historical experiences of his community.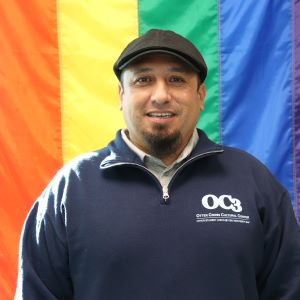 Victoria Gomez
Assistant to the Director
Victoria Gomez is a Coordinator with CSUMB's Otter Cross Cultural Center (OC3) where she has worked since October of 2022. Victoria comes from southern California where she attended Orange Coast College, Cal-State University- Long Beach, and graduated from Chapman University in 2020 with a Master of Arts in Leadership Development with a concentration in Higher Education. Victoria is passionate about intersectionality, anti-racism education, interfaith dialogue, community healing, and advocating for BIPOC and Queer students. When Victoria is not at work she enjoys being in community by hosting dialogues, service projects, and community building, but also enjoys being in nature and making connection with others.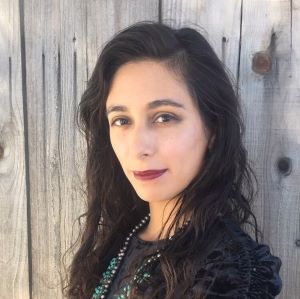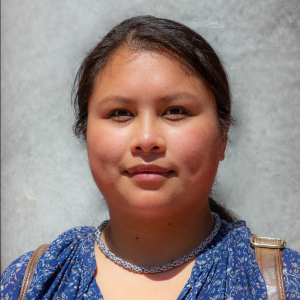 Deisy Avila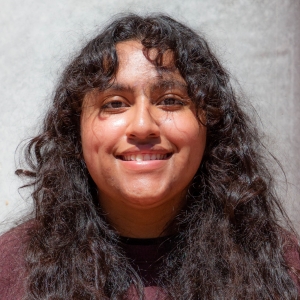 Moncerat Navarro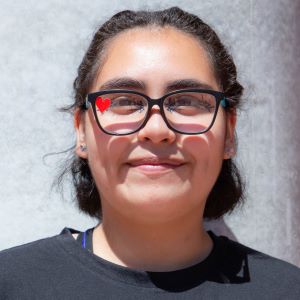 Ash Gomez Vasquez
Greenfield High School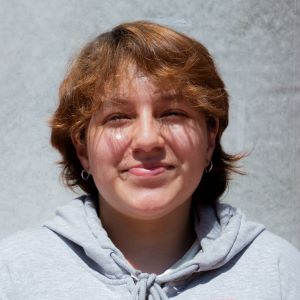 Alexandria Miley Arreola
Gonzalez High School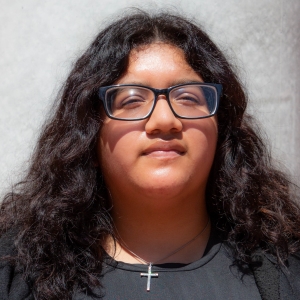 Alicia Flores
North Monterey County High School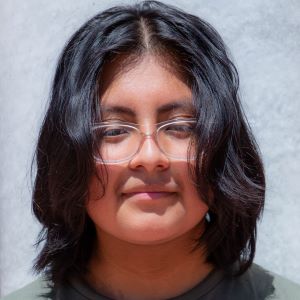 Anelson Vasquez
Greenfield High School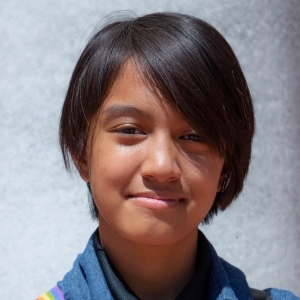 Angeline Ramacho
Seaside High School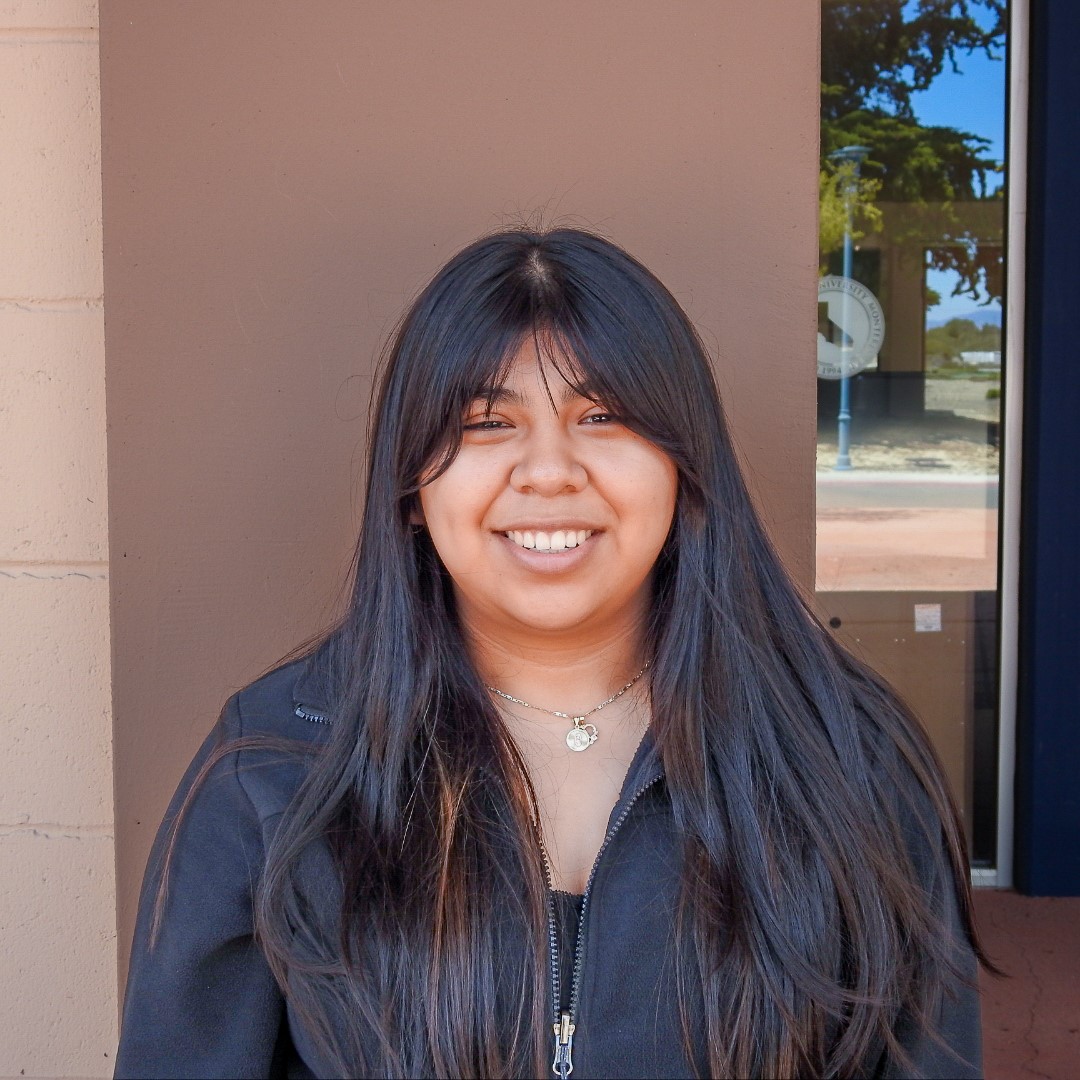 Ariadna Aparicio
King City High School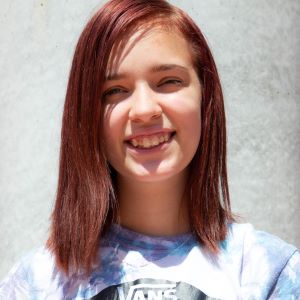 Emma Dochery
Seaside High School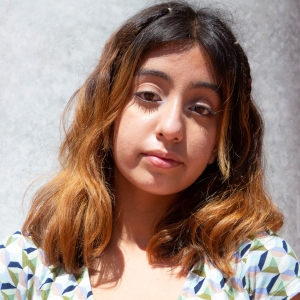 Jocelyn Cardenas Ochoa
Soledad High School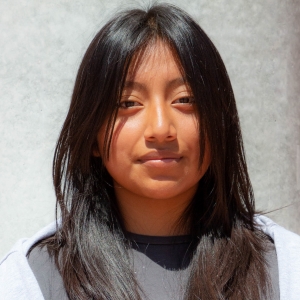 Karina Cruz Perez
Greenfield High School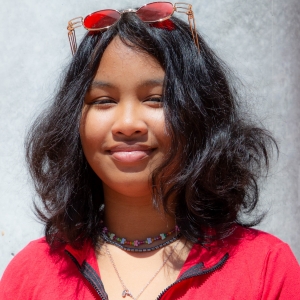 Malaya Pajimola
Seaside High School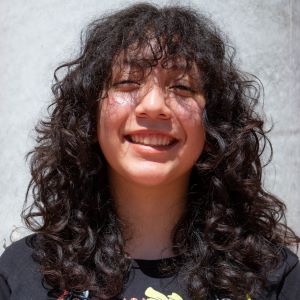 Maya Avalos
Greenfield High School