President's Message - Fall/Winter 2017
Dear friends of Cal State Monterey Bay,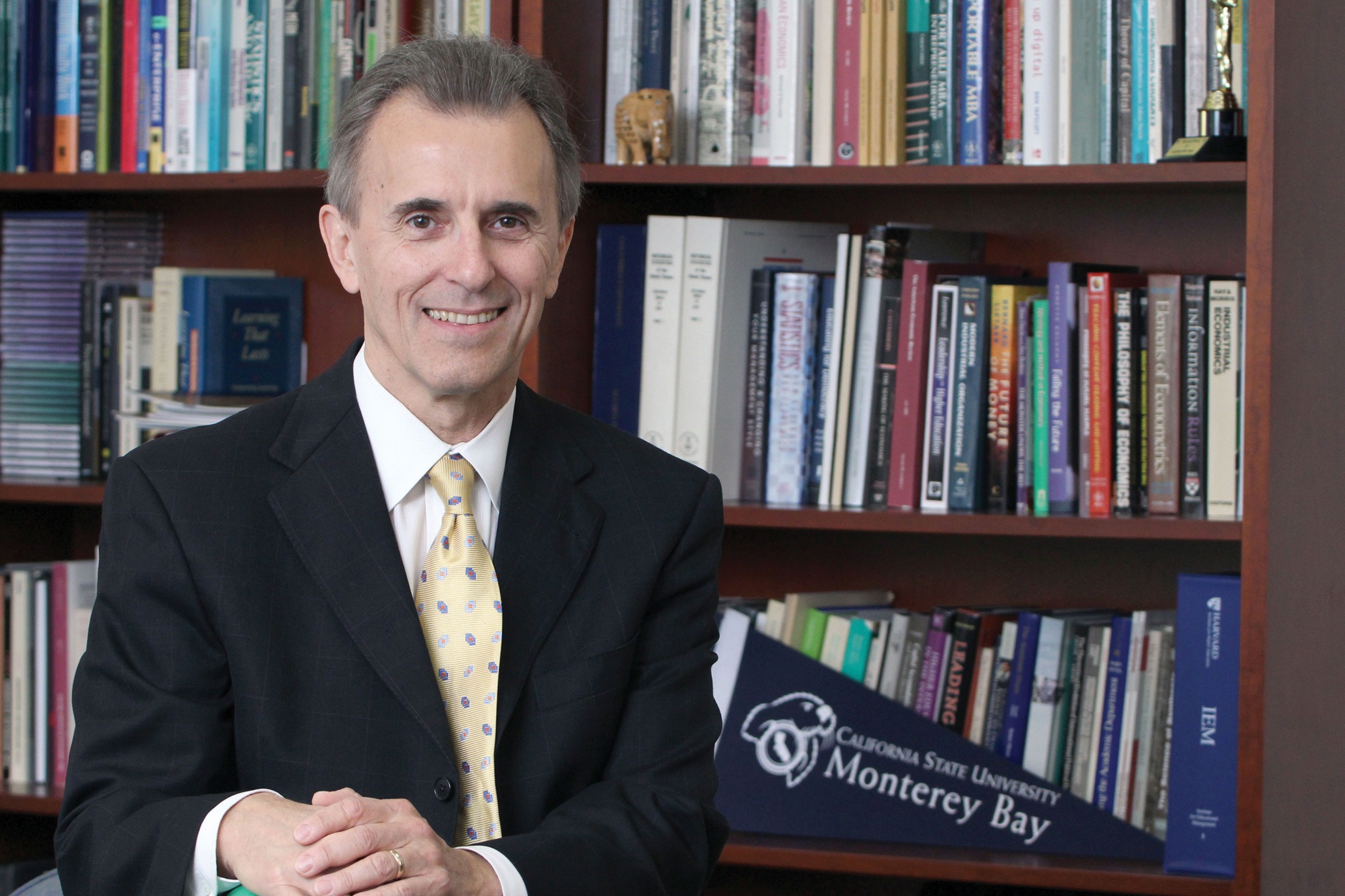 Anyone who has followed politics in recent years knows that America has become increasingly divided. The 2016 presidential election and its aftermath have highlighted that polarization.
It seems that many of us have stopped talking to each other. Instead, more and more people have retreated into their own social networks, where they exchange views, opinions, information (and frequently misinformation) with others who share their world view.
As a society, we need to find ways to reverse that corrosive trend.
At CSUMB, we want to help. We will serve as a neutral meeting place where people can come together to engage in respectful dialogue. Encouraging open conversations – both on our campus and in the broader community – is an important job of a public university.
CSUMB is holding a series of public forums about high-profile issues this academic year. Through these events and others, we hope to encourage individuals to build understanding and to seek common ground.
Particularly in these contentious times, colleges and universities need to reinforce the importance of engaging in inquiry-based discussions. As a society, we need to debate ideas, rather than engage in ad hominem attacks.
If higher education is to strengthen the civic foundations of our democracy, we must break out of our bubbles and reach out effectively to all parts of our communities.
Arts and cultural events are another way to bring diverse people together. This edition of the magazine reports on a new initiative that CSUMB is beginning – the Salinas Center for Arts & Culture at CSUMB @ Salinas City Center.
The goal is to serve as a cultural hub for the revitalized Salinas downtown area, sponsoring events, lectures and exhibits and highlighting local artists.
A university's primary role is to provide education and research. However, its responsibilities go beyond that. We are also a community resource, bringing together people with different points of view and life experiences to listen to and learn from one another.
Sincerely,