A Passion for Advocacy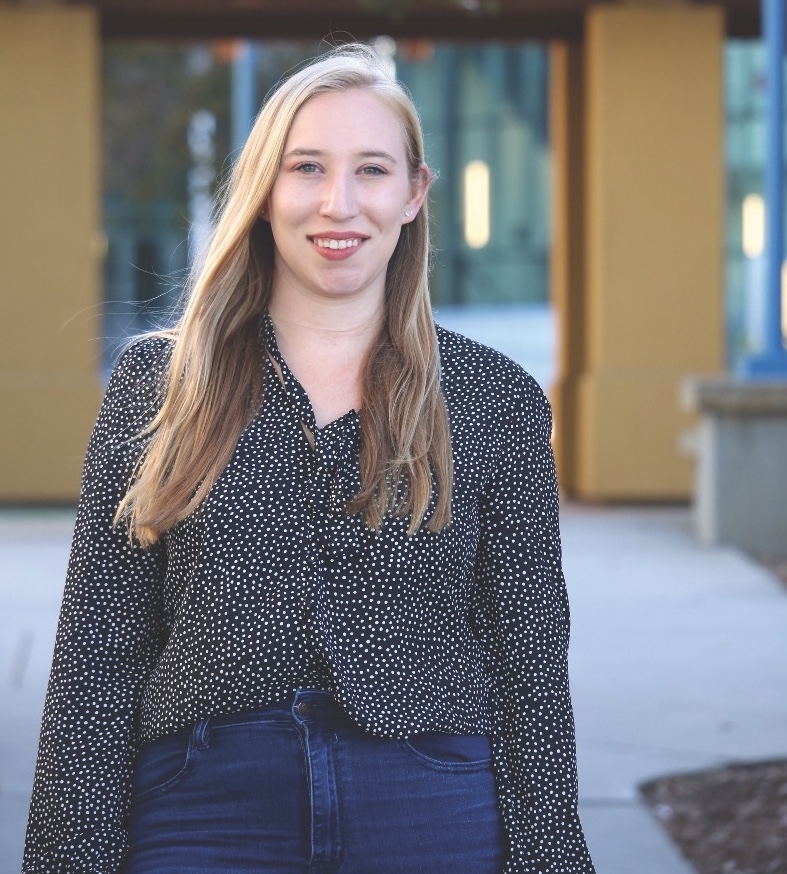 Lauren McClain believes that personal outreach is the most effective way to build interest in serving in student government.
And she should know. She got started on the path toward serving two terms as Associated Students (AS) president at Cal State Monterey Bay because of a classroom presentation.
"This girl came to one of my classes and she said there was an opening at AS for a chief financial officer," McClain recalled. "And that was about a week after I had decided that I wanted to become an accountant. She gave me an application form and it sat on my desk for a week or two, because I didn't really know what AS was or if I wanted to do it."
Eventually, she applied, was interviewed, and got the job.
From cheerleader to advocate
McClain had been a cheerleader through her years of high school in Durango, Col., and tried that for a year at CSUMB, before focusing her attention on moving up through student government.
...that is what Associated Students is for, to bring those voices up.

— Lauren McClain
"I decided I had a real passion for advocacy. I didn't just want to work with the numbers. I wanted to have more free time to advocate for bigger issues and work with more people here on campus," McClain said. "So I ran for president."
She ended up serving the last two academic years as AS president; it is believed to be the first time that has happened at CSUMB.
During her tenure, one area of focus for AS has been expanding the food pantry program, which distributes healthy, free food to students four times a semester. A CSU study released in early 2018 found that 41.6 percent of students system-wide experienced some level of food insecurity.
A voice for students
McClain also has been involved in an ongoing effort that is more under the radar, the allocation of space around campus.
"It is not a beautiful topic and it is not super fun. Students tell me what they want and they tell others what they want, but it is really hard to make those voices louder," McClain said. "There are people who want a Dream Center, cultural and identity groups really do deserve their own spaces. We want a permanent space for a food pantry."
I decided I had a real passion for advocacy.

— Lauren McClain
"I think students could be more vocal on this, but at the same time, that is what Associated Students is for, to bring those voices up."
Many of the efforts of the AS under McClain's leadership have involved "trying to make sure that students are seen as really key stakeholders on this campus, seen and respected."
Future plans
After her graduation in May with a degree in business, McClain plans to attend graduate school at UC Davis to earn a master's degree and a CPA license.
Then, her path could lead her to a business whose values she shares, or back to higher education.
"Not so much in student affairs, which I know is more popular among people who have been in student government, but more on the financial side of things," McClain said. "I think there are more things we can explore, as far as looking at options that would shift some of the costs from the backs of students. So I may be interested in looking at that."