Beyond the Ordinary

March 4, 2021
CSUMB offers unique degrees, programs, opportunities to students
By Walter Ryce
CSU Monterey Bay provides over 7,000 students an extraordinary opportunity to learn on a residential campus just one mile from the shores of beautiful Monterey Bay. The university offers 25 unique and sought-after degree programs in six colleges.
Students are drawn to CSUMB's outstanding academic programs, many of which are closely tied to regional needs and the unique geography of the Central Coast.
College of Arts, Humanities and Social Sciences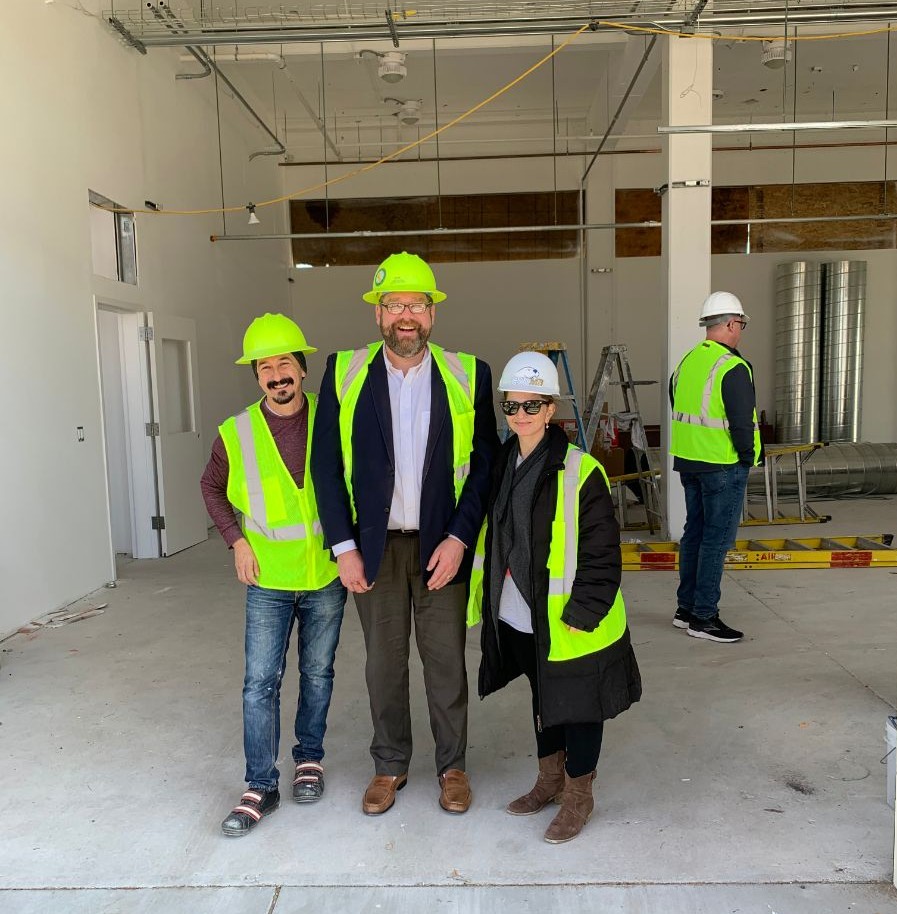 This college — made up of seven departments, nine majors and 20 minors — is a wellspring of creative thinking and artistic expression, of experimentation and social action.
It houses a hands-on film program that propels students to jobs all over the industry, a humanities and communications department that enlists writing in the service of justice, and a music department partnered with the world-renowned Monterey Jazz Festival.
The college offers courses that span the world, from Japanese language and culture to Native American studies to the archaeology of the Mexican diaspora; as well as courses that delve into the world of the mind in psychology, the largest major on campus.
Andrew Drummond, interim dean of CAHSS, sets a tone of welcome and inclusion.
"Whether you are faculty, student, or staff — new to our college or returning — we value you as a human being and recognize your immeasurable worth to this community," Drummond says.
And those sentiments materialize throughout the college, like in the infrastructure of its department of Visual and Public Art.
"We have an analog darkroom facility with stand-alone darkroom, film processing and finishing area," says VPA chair and associate professor Angelica Muro. "The darkroom and production area are ADA compliant, and the only one of its kind in the CSU system."
There is an ADA (Americans with Disabilities Act) compliant Fabrika screen printing lab that will have a new, state-of-the-art, 8-color, 6-station press with micro registration, and a screen printing finishing area.
Other unique VPA offerings include the Side-by-Side Initiative where faculty work with students through on-site studio spaces to impart a thorough understanding of process and materials. A VPA artist-in-residency program collaborates with the Monterey Regional Waste Management District so students can access sustainably salvaged materials and turn it into art.
In addition to a student exhibitions space on the second floor of the gleaming, new, LEED platinum-certified CAHSS building, VPA's older buildings are being renovated as a large-scale, curated, interdisciplinary art space.
"It is one of only a handful of spaces dedicated exclusively to socially-engaged studio practices," Muro says.
All of the investment in infrastructure, joined to the imaginations of young aspiring artists, serves as an incubator for paintings, murals, sculpture, performance, installation, museum studies, photography, and other media.
College of Health Sciences and Human Services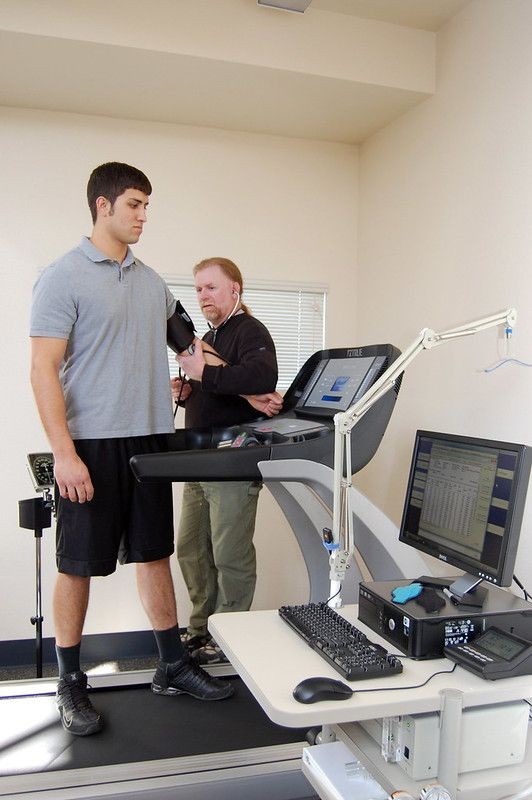 The slogan of the College of Health Sciences and Human Services, in just a few words, says volumes about its crucial mission: "Helping people live longer, happier and healthier lives!"
It manifests that mission in many ways, providing avenues for those who want to run a nonprofit, engage on the policy level, be present with compassion in social work, teach the community how to take care of their health, or become a highly-trained nurse.
CHSHS's new Master of Science Physician Assistant program is already dispensing medical professionals in the fight against COVID-19 as well as health inequities.
Its Bachelor of Science in Kinesiology (the science of movement) prepares students for one of the fastest growing professions in the world, partly through innovative curriculum like its Exercise is Medicine on Campus (EIM-OC) initiative.
It teaches students how physical activity prevents and manages almost every prevalent disease in the United States: heart disease, cancer, Type II diabetes; later in life it staves off Alzhemiers and Parkinson's disease; it improves outcomes for people who contract COVID-19. It prevents weight gain, and helps manage depression and anxiety.
"If all of the benefits of physical activity could be packaged in a pill, it would be the most prescribed medication in the world," says Dr. Lisa Leininger, associate professor in Kinesiology who leads Exercise is Medicine on Campus.
It's all grounded in science. The program was started by the American College of Sports Medicine and the American Medical Association in 2007 to include exercise into the healthcare system.
"In a time when physical inactivity and sedentary behavior is labeled as a pandemic by many, initiatives like EIM-OC are crucial in promoting the health of our community through physical activity," says Kent Adams, professor and chair of Kinesiology.
The college gets its Exercise is Medicine message out on campus (which is like a microcosm of society) through the Campus Health Center, campus community classes, YouTube videos, website resources and social media.
"The department of Kinesiology through the benchmark project Exercise is Medicine, has fully shown the relationship between what is taught in the classroom and its immediate application to making lives better and healthier," says CHSHS interim dean Allan Hoffman.
Leininger says the program is an experiential learning environment. Students sit on their executive board and help plan campus implementation. Before COVID-19, EIM-OC students mentored and worked with fellow peers on campus (that is slated to return in Fall 2021). Because exercise is even more vital now, students are conducting classes on Zoom.
It merges tangible learning outcomes for future careers with scientific inquiry and research, while keeping its mission in mind.
"Perhaps one of the most important take home messages is that health is not simply the absence of disease," Leininger says. "But rather, we want people to thrive and live vibrantly."
College of Extended Education and International Programs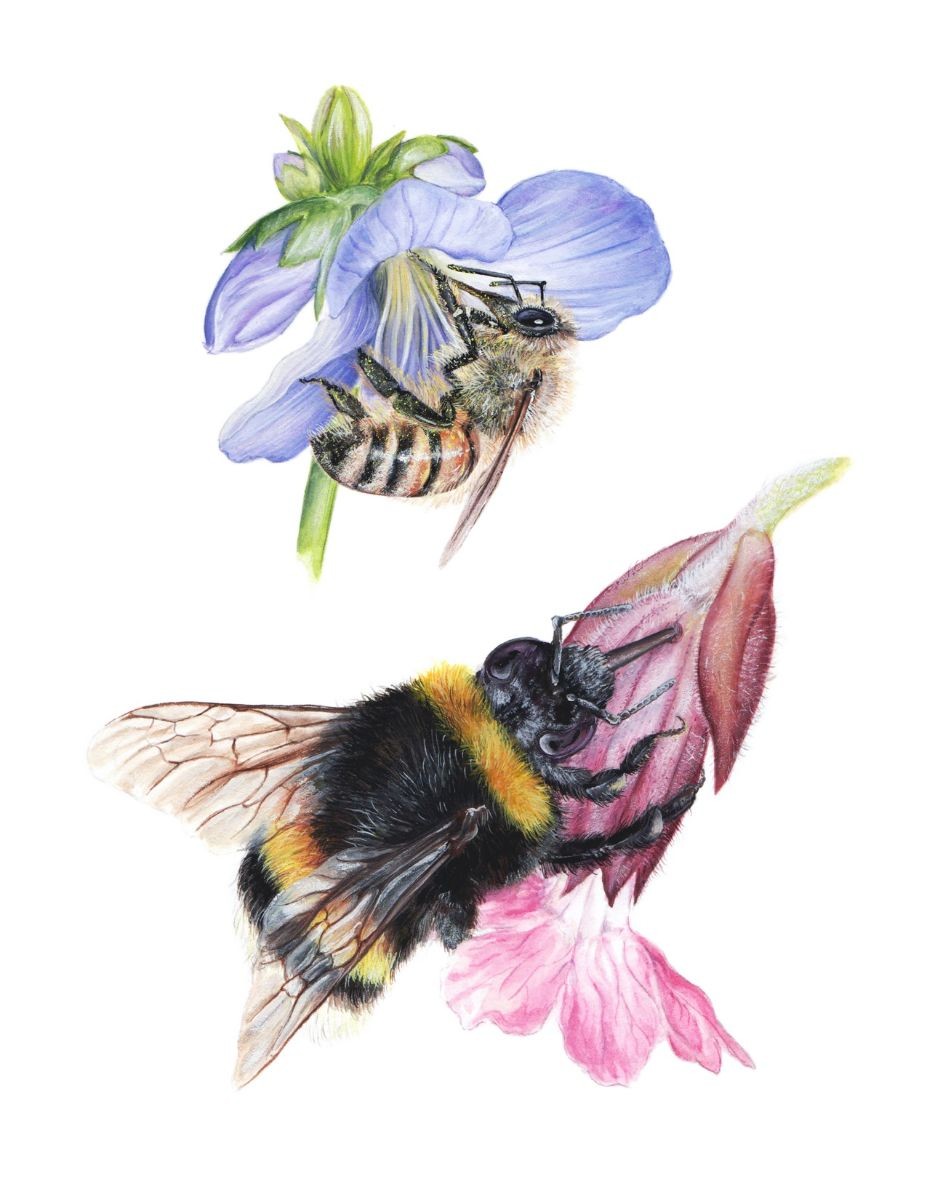 This self-supported college has a diverse menu of degree and course offerings. With university partners everywhere from Afghanistan to Singapore, from Nigeria to Switzerland, EEIP is a hub of cultural exchange and immersion.
Students can go for a hands-on bachelor degree in nursing, or an online bachelor degree in computer science or online master of business administration. If you want concentrated study in summer or winter sessions, EEIP offers it to students and community members.
It partners in the Master of Science Physician Assistant program with CHSHS.
It offers a breadth of undergraduate and graduate degrees through partnerships with university, community, educational, business, and international allies.
One of its signature offerings is the Science Illustration Graduate Certificate Program.
"It is the only one of its kind in California," says Ann Caudle, director of the program. "I haven't heard of another one quite like it anywhere."
It's a year-long, post-baccalaureate program that accepts only 18 students and prepares them for careers in science illustration.
Students are immersed in intensive courses of field sketching, digital media, color, motion-graphics, botanicals and animal illustration. CSUMB's location on the Monterey Peninsula offers plenty of desirable subjects and beautiful landscapes for illustration.
Classes covers important subjects on the margins of the artwork — copyright issues, contracts, job-finding strategies.
"Over the course of the year the small cohort becomes a close-knit, supportive community that often results in life-long connections," Caudle says.
Three 10-week terms of the coursework are followed by a 10-week or longer internship where students hone their skills in real-world situations and make professional connections. During the summer, Extended Education/Science Illustration also offers 2-week-long concentrated science illustration courses to build skills or learn techniques.
One recent graduate did an internship at the Smithsonian Museum of Natural History, which led to their work with National Oceanic and Atmospheric Administration on describing and illustrating a totally new marine creature.
Other graduates have gone on to jobs at New York's American Museum of Natural History, Monterey Bay Aquarium, and U.S. Fish and Wildlife Service, as well as with science magazines such as National Geographic, Scientific American and Nature.
They do science illustrations for research, education and field guides; they create animations of space for NASA; they art direct science publications; they create scientific models and murals.
Caudle says that one student from the Class of 2011 credits the Science Illustration program with giving her the confidence to go to medical school and is now a thoracic surgeon.
A science illustration background opens doors that students in the beginning of the program may not even know exist.
Read the first story in the series about the College of Business, College of Education, and College of Science.
Read the third story in the series about CSUMB's prime location.