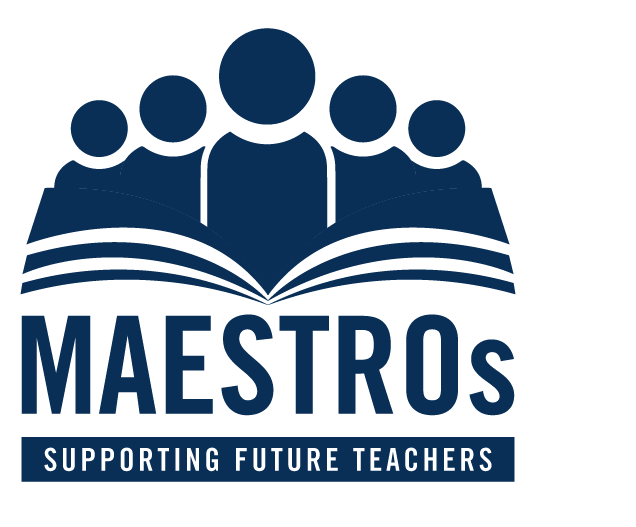 HSI MAESTROs Project
Making Accessible and Effective Systems for Teacher Readiness Outcomes
Join our community of Future Teachers on MyRaft for the most recent updates, events, and quick communication with your peers and support staff!
EVENTS
DIA DE LOS MUERTOS CELEBRATION
Join the MAESTROs Project & Visual and Public Arts Department in collaboration with Makerspace, OC3, MECHA, SACNAS, and other student organizations to celebrate the life of our departed family members. Starting October 19th and going through November 2nd, we will have various activities, including Altar Building, Papel Picado workshop, Skull Painting, Picture Frame workshop, and more. We will end festivities on November 2nd with an Aztec Dance ceremony at the Otter Student Union. REGISTER ON MYRAFT.
MAESTROs
Vision
Building a diverse, culturally sustaining, and anti-racist teacher workforce that transforms our schools and communities.
Mission
Providing future educators with equitable academic pathways and student support systems.
Students Served
MAESTROs serve current and prospective CSUMB students in the educational pathway to becoming K-12 teachers.

Single Subject

Multiple Subject
CBEST, CSET, and RICA Support
MAESTROs is providing free credits to the 240Tutoring Online Study guides for CSUMB students. 240Tutoring is an online preparation program providing quality, comprehensive study resources to support students in passing the teacher certification exams. If you are interested or would like more information, please complete the google form below:
TECHNOLOGY SUPPORT
HOTSPOTS
Do you need an internet connection? We have hotspots with wifi service to loan out to students that are on academic pathways towards careers in education. Please click on the link below for additional details and application:
DOCUMENT CAMERAS
We have document cameras to loan out to credential program students for the Fall 2021 semester. As we have a limited number of document cameras to loan out, we will distribute them on a case-by-case basis based on need. The document cameras work with Mac, PC, and Chromebook with a USB or HDMI port.
PROBOOK LAPTOP
The MAESTROs Project Computer Loan Program was established to support students who lack off-campus computing resources due to the shift to online instruction. Not having the right equipment to access your coursework makes learning even more challenging. To help alleviate a few of the challenges, we have laptops for free loans for the Fall 2021 semester for students who do not have access to key remote learning tools. These laptops meet CSUMB baseline specification requirements of laptops for successful virtual academic learning. Please click on the link below for program details and application:
MAESTROs Project
Administered by the U.S. Department of Education, the Hispanic-Serving Institutions (HSI) Program provides grants to assist HSIs to expand educational opportunities for low income and Hispanic students. CSUMB first became eligible for the HSI designation in Spring 1998, just a few years after the founding of the university.
Objective
The collaborative Making Accessible and Effective Systems for Teacher Readiness Outcomes (MAESTROs) project between CSUMB and Hartnell College has been selected to receive five years of funding under the HSI Title V. The MAESTROs project activities are designed to expand and enhance student support structures and improve retention and graduation rates of Hispanic and low-income education pathway students to fulfill the teacher workforce needs.
MAESTROs activities will focus on the following three main components:
Develop and Enhance Student Support Systems (Student Connections)
Facilitate Collaborative Articulations That Support Successful Transitions (Pathways)
Support Program Curriculum and Delivery Improvement (Faculty Connections)
External Resources
HSI Resources
CSET and RICA Support
RICA - Reading Instruction Competence Assessment
CSET - California Subject Examinations for Teachers