Applications are OPEN for Spring 2023! Check out our How to Apply page for details. Spots in TRIO are competitive - apply as soon as possible to be considered.
Join the TRIO SSS programs in our first-ever crowdfunding campaign! This campaign will support expenses that are unallowable under the federal SSS grants, including expenses to celebrate our students' graduations and accomplishments. Visit the campaign website to learn how you can support our TRIO community.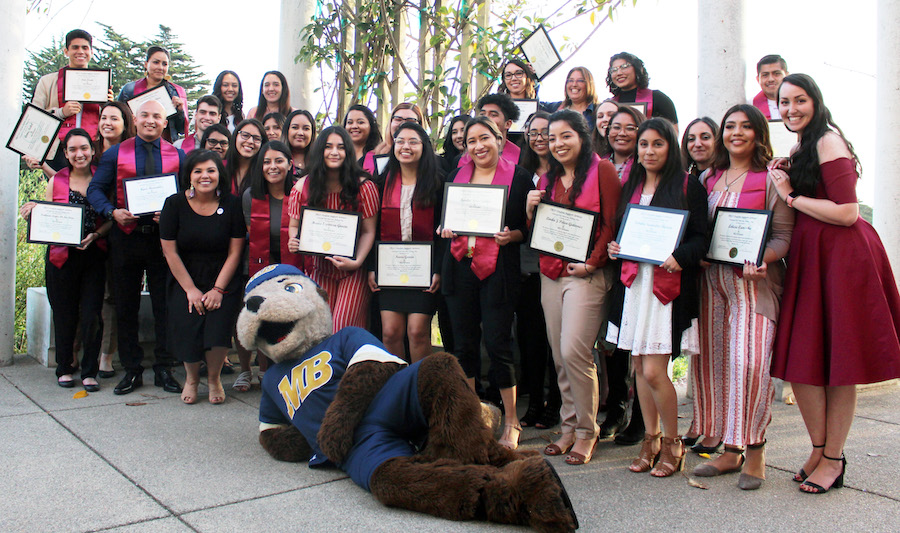 TRIO Student Support Services (SSS) and SSS STEM-Health Sciences are federally funded programs through the U.S. Department of Education. Our mission is to contribute to the success of first generation, low-income students, and individuals with disabilities by supporting and empowering program participants in their academic, personal, and professional growth.
Eligibility:
SSS students must meet one of the following qualifications:
First generation student (parents do not have a bachelor's degree)
Low income (no more than 150% above the federal poverty level)
Have a documented disability
Not sure if you qualify? Contact us!
Services:
Advising and Peer Mentoring

Cultural Enrichment Events
Career Exploration
Financial and Economic Literacy
Grad School Exploration
Internship/Research Opportunities
TRIO Works!
After Spring 2021...
- 99% of SSS and 98% of SSS STEM-HS students were in good academic standing
- 97% were still enrolled and working toward their degree
- 85% of the '15-'16 cohort graduated within 6 years (76% for first-time freshmen - and 45% of freshmen graduated in 4 years or less!)
TRIO SSS has helped me more than I can explain. I have traveled, explored the area, gotten to network with so many people, and experienced unbiased and endless support... I wouldn't have made it without the help of TRIO SSS.