Play in a sports league or tournament here on campus for FREE. Play only against fellow CSUMB students, faculty, and staff. Everyone that signs up on time is guaranteed to play! We offer traditional and non-traditional sports like soccer, volleyball, basketball, ultimate frisbee, corn hole, and more. Meet new people, make new connections, and enjoy the thrill of competition.
Mission
The mission of Intramural Sports is to establish friendships and encourage participation through organized recreation while practicing exceptional leadership, teamwork, and sportsmanship.
Vision
Intramural Sports is a team of motivated students and staff working to organize activities for the students, staff/faculty, and alumni. We provide several activities each semester, promoting a diverse culture in an enjoyable environment.
Values
Respect
Responsibility
Integrity
Servant Leadership
Sportsmanship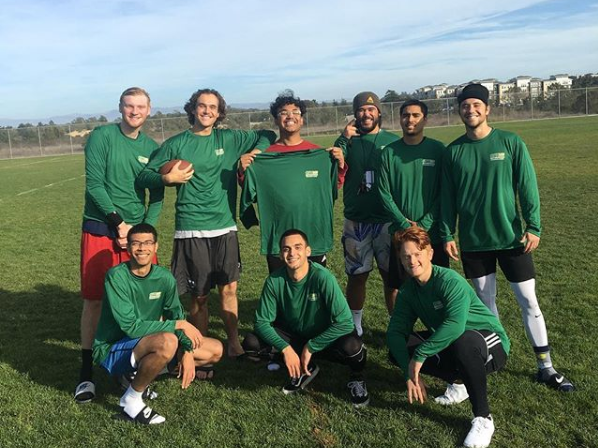 IMLeagues
IMLeagues is a partnered website that CSUMB uses to operate intramural sports leagues. This site makes intramural sports information easily accessible to the participants.
Download the IMLeagues app on your cell phone for easier access to stats, schedules, messaging, standings, and day of notifications.
For more information, email or use the buttons below to learn more about intramural sports.