Orientation Information
It is mandatory for new students to complete all portions of the Fall 2023 Orientation. During New Student Otter Orientation, you will:
Hear about the benefits of being involved in the CSUMB community
Meet new peers and fellow classmates
Gain an on-campus connection through your Orientation Leader
Hear from an Academic Advisor from your major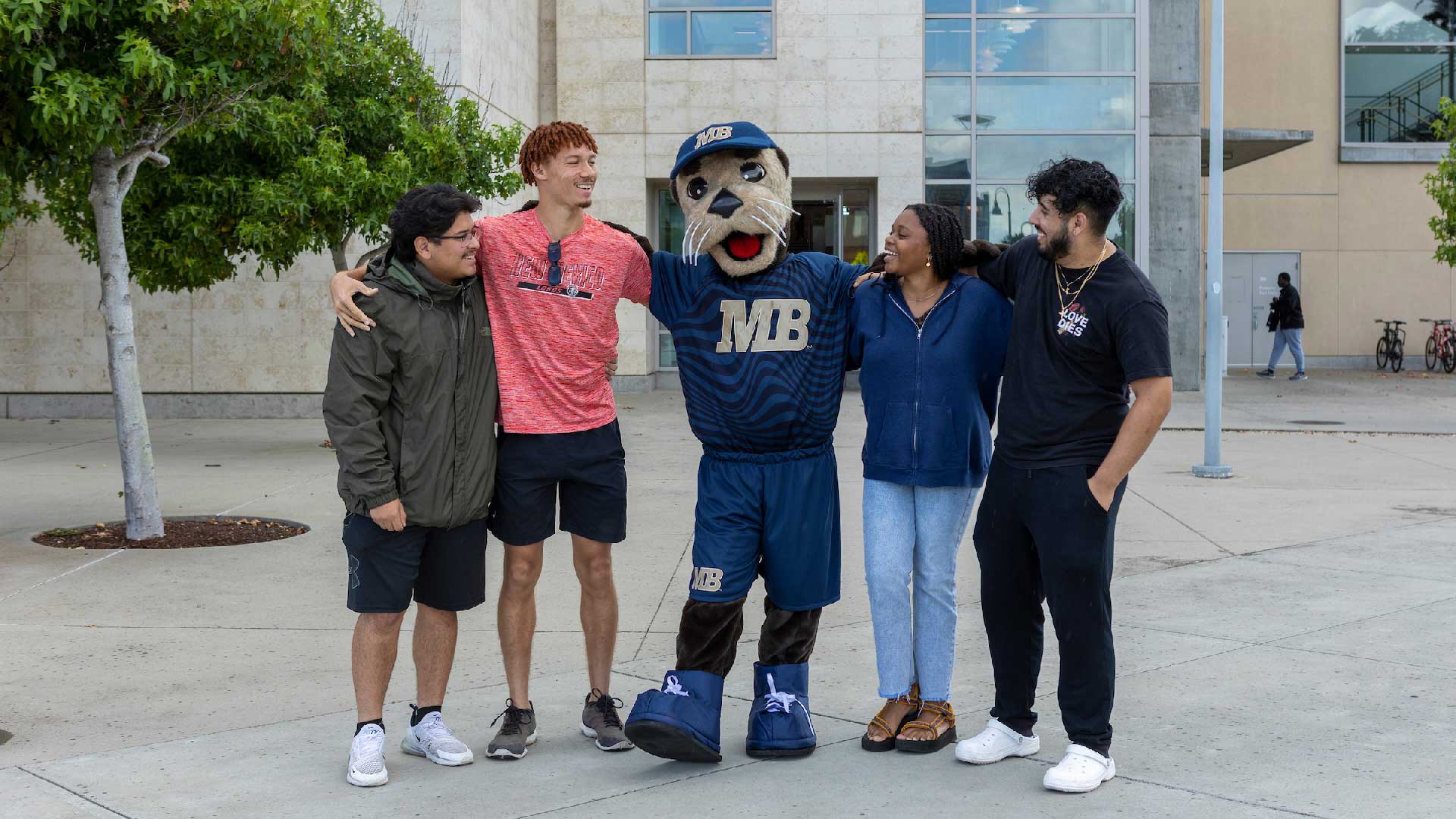 Orientation Registration
Confirm your Enrollment and pay the $100 Enrollment Confirmation Fee.

Your student account will be created 24-48 hours after you have paid the Enrollment Confirmation Fee.

Login to MyRaft with the CSU Monterey Login button using your CSUMB username and password to register for a New Student Otter Orientation session.

If you are unable to access MyRaft 48 hours after paying your Enrollment Confirmation Fee, please contact MyRaft for support.

Pay the guest fee in Cashnet for any registered guests.
Only students who have confirmed their intent to enroll at CSUMB and have paid their enrollment confirmation fee will be able to login and register. It will take 24-48 hours for your information to be added to the MyRaft system for you to be able to register for an orientation session. If you haven't confirmed yet and would like to, contact the Admissions Office.
Guest Policy
Our orientation experience will also incorporate sessions for supporters of students including staff and student panels, informational sessions, tours, and Q&As.
Guests need to be registered by their student to attend an orientation session and pay a guest fee of $40 per person. Payment of the guest fee is required prior to your orientation date.
Supporters & Family
Being a supporter
Parents, guardians, siblings, partners, extended family and friends, congratulations, you are now officially a Supporter to a CSUMB Student!
Being a good supporter means learning about the resources available to your student at CSUMB and helping to keep your student engaged on campus throughout their first year and beyond.
Are you interested in joining your student during New Student Otter Orientation? Great! We designed the Supporter track just for you! During both our Transfer and New Student Programs, we have a Supporter program with information specific to those supporting new students at CSUMB. Please be aware there will be sessions you attend with your student and sessions you attend on your own. Come ready to learn about CSUMB and becoming part of the Otter family!
FERPA information
FERPA is a policy that affects information that families and students may or may not want to share with one another. Please take a look at the link to learn more.
Orientation Fee Information
The Student Orientation Fee is a one-time, mandatory fee of $140 for all new students. The Student Orientation Fee gives students access to all orientation and transition services including the live orientation sessions, access to an orientation leader, access to asynchronous online content, and all other transition programs, materials, and services.
Please note: the $100 Enrollment Confirmation Deposit is separate from the Student Orientation Fee.
The Student Orientation Fee will be applied to all students regardless of their attendance at orientation. The deadline to pay the student orientation fee is January 5, 2024, along with your other tuition and fees. You do not need to pay the fee before attending your live orientation session.
If you receive financial aid, university fees can be paid from your aid package. The student orientation fee will be charged to your student account automatically after the enrollment confirmation deadline on Dec. 1, 2023. Student fees may be paid either through CashNet with credit/debit card or e-check or through student accounts on OASIS with any expected financial aid.
Questions about paying your orientation fee? Use the buttons below for additional support.
Paying with Financial Aid?
Paying out of Pocket?
Note: The following programs have their own orientations, and students who are part of those programs do not need to attend this New Student Otter Orientation.
Nursing
CS Online
Graduate Programs
Credential Programs
Accommodations
For disability accommodations, to request sign language interpreters, or for any questions, please inform us at least one month prior to your orientation session by calling us at 831-582-4693 or email Orientation.
Contact Us
If you have any questions or need additional assistance, please contact us at 831-582-4693 or email Orientation.