Illustrated Inspiration
Soyeon Kim brings her work in animation and imagery to CSUMB
Still of Soyeon Kim's work from the film "Cloudy with a Chance of Meatballs®"
Browse the work of Soyeon Kim and you will see the color, imagery and playful, whimsical characters that tell a story. It's an impressive portfolio. What you don't see is her creative process that shapes these images, a process that she reinforces to her students in the Cinematic Arts & Technology Department at CSUMB.
Kim, a filmmaker and illustrator whose credits include feature films like "Cloudy with a Chance of Meatballs" and short films of her own, has been screened in over 500 film festivals worldwide. Her award-winning work has been featured on television and seen in numerous publications.
The Seoul, Korea, native came to CSUMB in 2013 and teaches animation, art production, Capstone and Service Learning courses. Kim was attracted to the interdisciplinary nature of the program.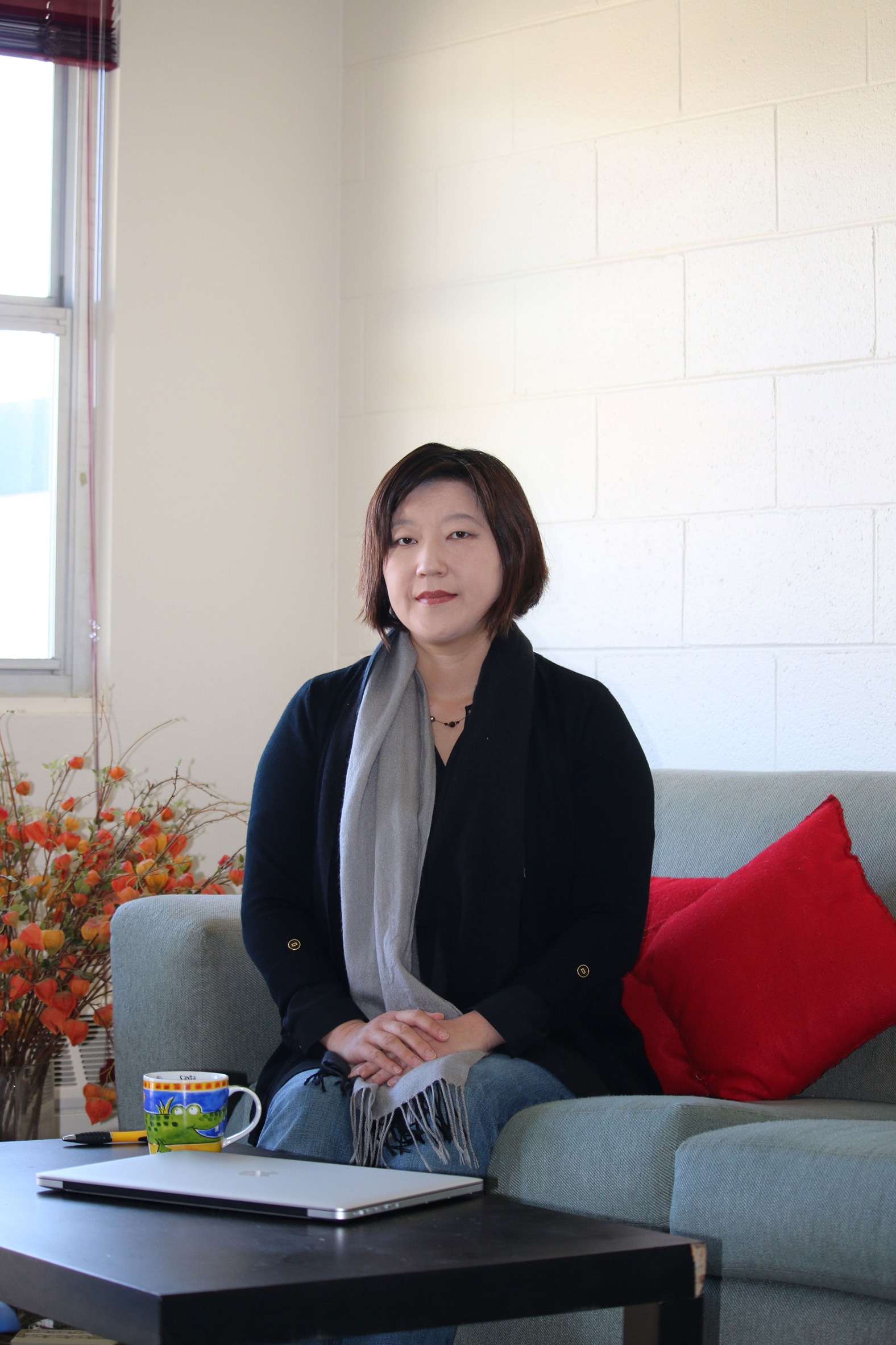 Soyeon Kim
"Most institutions keep animation and live action filming separate," Kim said. "Here at CSUMB, they are combined, beginning with a cinematic arts foundation. Then, an in-depth study of animation follows."
Her favorite part of teaching is doing group projects with students. Kim calls them peers and provides an environment that is more than a classroom. The students can bring a fresher perspective and are exposed to all possibilities.
"It's not just about making art – it's about understanding the artists themselves," Kim said. "They need to understand where the inspiration comes from. I would rather have a student have an unsuccessful result and learn from the process instead of putting little effort into 'something shiny' to get attention."
"An essential part of being an artist is the challenge you set for yourself – and having the unexpected results."
One aspect of animation is how therapeutic it can be. Kim points out that her students can use animation to con- vey some kind of trauma that the artist experienced.
A scene from Kim's short film "Survival."
"One short film a student did was about domestic abuse – and it didn't reveal identities because it was done in an abstract style," said Kim. "Something as simple as a line streaking across the screen can convey being physically struck by an abuser. It's very helpful for an artist to use this medium and process their experience."
Kim didn't start with animation. She discovered a love for drawing when she was younger and went on to major in painting as an undergraduate in Korea. However, it was limiting. Kim wanted her art to be more approachable.
Yet, she encourages her students to start with drawing before moving on to other things. An issue with younger students is many lack the fundamentals, according to Kim. However, many do have great technical skills – and they need to keep those fresh.
"Don't get too caught up in the creativity. Learn the industry, don't shy away from commercial work and anticipate changes," said Kim. "In the 90s, many Disney animators found themselves out of a job when Disney went to Computer Graphic Images (CGI). Always be willing to learn. Learn to network. Get involved in your community."
Kim's involvement with her local community is in the form of the Monterey Bay Art and Film Festival for Youth, which she began in 2016. The three-day event, held at locations in Salinas, Watsonville and the CSUMB campus, is geared toward local children and adolescents. The interdisciplinary event combines and embraces all forms of arts, including fine arts, music, performance and films.
"Artistic expression – and the process involved – is fundamentally important in a diverse society," Kim said. "It's very beneficial for children to be exposed early on."
Editor's note: Soyeon Kim's portfolio can be found at soyeonkimart.com.