Fulfilling Our Vision for Growth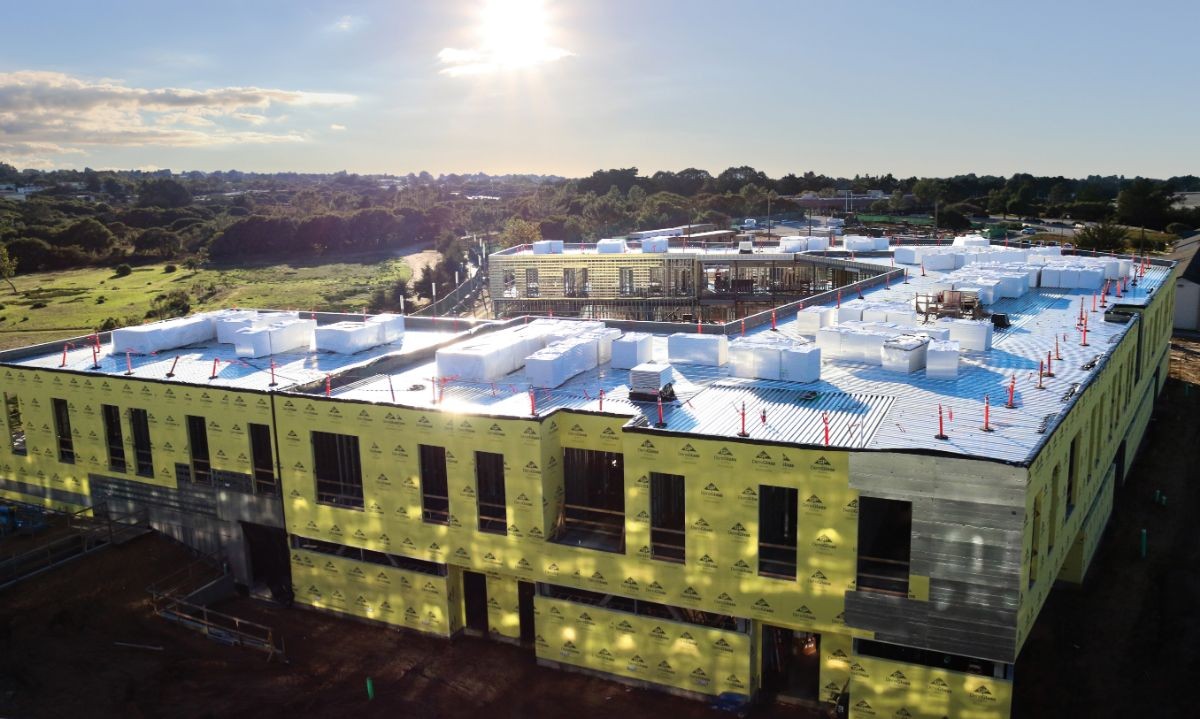 Photo by: Joan Iguban Galiguis
Published Feb. 2, 2019 - Edited Feb. 21, 2021
After a rainy week, blue skies and sunshine provided the backdrop for this photo taken in December of the Academic III building under construction. Yellow housewrap, a synthetic material which provides a weather-resistant protective barrier, covered the exterior of the building, and roofing materials stacked on top awaited installation.
Construction is on schedule for the $40 million, 48,000-square-foot building, the future home of the College of Arts, Humanities and Social Sciences. Major construction began in October 2017, and completion is expected in time for the start of fall semester 2019. The new building is located on Divarty Street next to the Business and Information Technology Building. It will feature an art gallery, outdoor amphitheater, specialized language and cinematic arts instructional space, a 200-seat film screening and lecture hall, and indoor and outdoor gathering and gallery areas. It has been designed to meet LEED (Leadership in Energy and Environmental Design) Gold standards.
Major construction started over the summer on the Otter Student Union, the 72,000-square-foot, $55 million building that will provide a new hub for campus activity. Three times the size of the current Student Center building next door, it will house meeting rooms, lounges, a university bookstore, student government and organization space, and administrative and support offices. In recent months, construction teams completed site preparation work including the removal of soil for the split-level design of the building, poured concrete foundations and installed key exterior utility lines. Structural steel beams and columns come next. The building is designed to meet LEED Silver certification requirements, and is scheduled for completion in 2020.
For more information about these projects and others, visit Campus Planning and Development online.