Class Notes - Fall 2015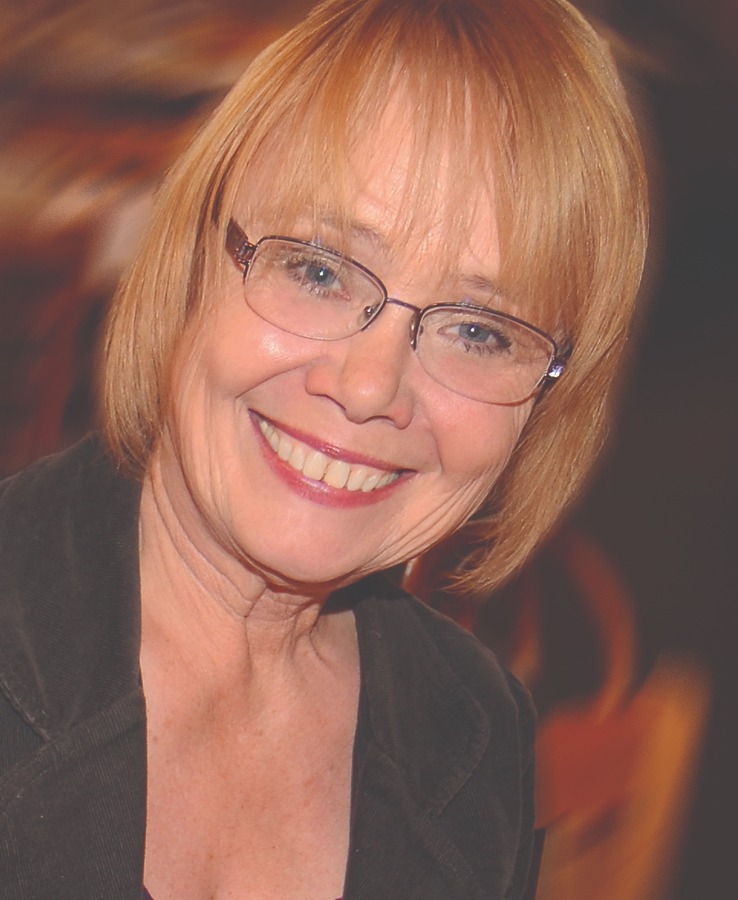 Mary O. Leshner
1997
Mary O. Lesher (B.A. Liberal Studies) is a retired educator, author, singer and songwriter. She used her master's work from 2008 to author a book called "Return to the Soul of Your Child," a No. 1 best seller in March 2014. Lesher retired from teaching in 2010. Lesher created a musical program called "Happy Sounds" and sings in various venues.
1998
Josh Evans (B.S. Earth Systems Science and Policy) received his RN license from Merced College in 2010 and currently works as an inpatient wound care supervisor at Mercy Medical Center.
2000
Katwyn T. (Miller) DeLaRosa (B.A. Social and Behavioral Sciences) was made a partner at the Bennett and Sharpe Law Firm where she specializes in employment law. Her husband Robert DeLaRosa (B.A. Human Communication) is finishing up his master's in instructional design and technology at West Texas A & M. He is also assisting Breaking The Chains, a non-profit that builds safe houses for victims of human trafficking.
2001
Jason Bergman (B.A. Teledramatic Arts and Technology) began working for Disney right after graduation in 2001 and has been there since. He has screen credits in all feature animation movies for the last 14 years (including Frozen!). Bergman has been married for 10 years and has a 7-year old daughter.
Patricia 'Tricia' (Mynster) Dutcher (B.S. Earth Systems Science and Policy) earned a Master of Science and Ph.D. in environmental science after graduating CSUMB. She is now married and has a son. She also lived 13 years in Las Vegas, playing rugby and working extensively with public land management agencies. She focused on climate change and energy issues while teaching as a graduate student at UNLV.
2002
Zac Rempe (B.S. Management & International Entrepreneurship) is currently the general manager at Rempe Construction, a company started by his father in 1978. He credits CSUMB with refining his business skills. Rempe has continued his education in construction specific certifications through the National Association of the Remodeling Industry (NARI) and is now a NARI certified project manager. He is a member of the Marin Young Professionals Network and a charter member of 100 Who Care Marin County. Rempe married Melanie Taylor (B.A. Human Communication '02), has two children, two cats (Clover & Sabrina), a dog (Wicket) and a fish (Ariel). An avid cyclist and runner, Rempe ran his first half marathon in April, 2015, and finished in one hour, 49 minutes.
2005
Heather Hatlo Porter (B.A. Teledramatic Arts and Technology) currently works as the vice president for marketing at Chegg, and also serves as the president of the board of directors for the Chegg Foundation.
Kyle Petty
Kyle Petty (B.A. Human Communication) earned a secondary teaching credential and a Master of Arts in composition from CSU Sacramento. Petty's last trip to CSUMB coincided with his participation in the 2014 "Boston 2 Big Sur Challenge," which included running the Boston Marathon, followed by the Big Sur Marathon held just six days later. Petty currently teaches English at Valley High School in Sacramento, where he lives with his wife and son.
2006
Tom Melville (B.A. Liberal Studies) works at his own real estate company, Tom Melville Properties. Melville helps sellers and buyers with listing and selling real estate in Carmel by the Sea, Monterey and Santa Cruz.
Kristin Theobald (B.A. Human Communication & Teaching Credential) taught English for Monterey Peninsula Unified School District, grades 6-12, for seven years right after receiving her teaching credential. She is now a founding teacher at a new charter school in Tacoma, Wash. Theobald is currently in an online master's program through CSU Bakersfield. She loved going to CSUMB and reflects fondly on her college years as "some of the best of my life!"
Matthew Morey (B.A. Teledramatic Arts and Technology) is working for Visit Temecula Valley as their digital marketing manager, promoting tourism to Temecula through graphic and video advertising. He married his wife Dana (B.S. Earth Systems Science and Policy '07) last year.
Jessica (Hannibal) Bawdon (B.A. Human Communication) has worked in the Office of the Registrar at CSUMB as a graduation counselor for the past six years. She is currently in the interim position of graduation coordinator. In that position, Bawdon is working on several projects to transition to paperless processes and improve productivity while making it easier for students to check their graduation status. She is married with two children.
Nancy Martinsen
Nancy Martinsen (B.A. Human Communication) is currently working on her Ed.D. at San Francisco State University.
2007
Miranda (Chatigny) Henley (B.S. Earth Systems Science and Policy) completed CalStateTEACH, and now has been teaching for the past seven years. She is happily married to her husband Scott and enjoys living with her two pit bulls and 17 year-old stepson. They plan to move to Louisiana in the near future.
Margo Mullen (B.A. Visual and Public Art with a minor in Communication Design) is attending Otis College of Art and Design for a Master of Fine Arts in public practice (one of eight people to get in this year). What is even more amazing is that Suzanne Lacy, one of the founders of CSUMB's Visual and Public Art Department, is the department chair of the Graduate Public Practice program at Otis College. Prior to this, Mullen was the creative arts director at the Boys and Girls Club of Santa Cruz.
2008
David Calloway (B.A. Human Communication) returned to school to earn his Ph.D. at the University of Alberta in Edmonton, Canada. He had been teaching at CSUMB in Collaborative Health and Human Services since fall 2010. He started teaching at CSUMB immediately after receiving his Master of Arts from San Diego State University.
Neil Lindberg (B.S. Telecommunications, Multimedia and Applied Computing) finally bought the Novara XL frame bike he always wanted from REI while at CSUMB. Lindberg's software team has won the quarterly team award twice now. He enjoys spending time with his eight gorgeous nieces and nephews in St. Louis.
Maria Ceja (B.A. Human Communication) earned a master's degree in Mexican American Studies at San Jose State. She married fellow Otter Efrem Valentin (B.S. Telecommunications, Multimedia and Applied Computing '06), traveled to Puerto Rico and purchased their first home. She is also the president of the CSUMB Alumni Association, Board of Directors.
2009
Gregory Cannon (B.S. Information Technology and Communication Design) is a resident physician at San Joaquin General Hospital in the internal medicine department.
Kyle Stoner (B.S. Environmental Science Technology & Policy) works as an environment scientist for the Calif. Department of Fish and Wildlife.
Omar Mendoza (B.A. World Languages &Cultures) is finishing a Master of Arts degree in Granada, Spain.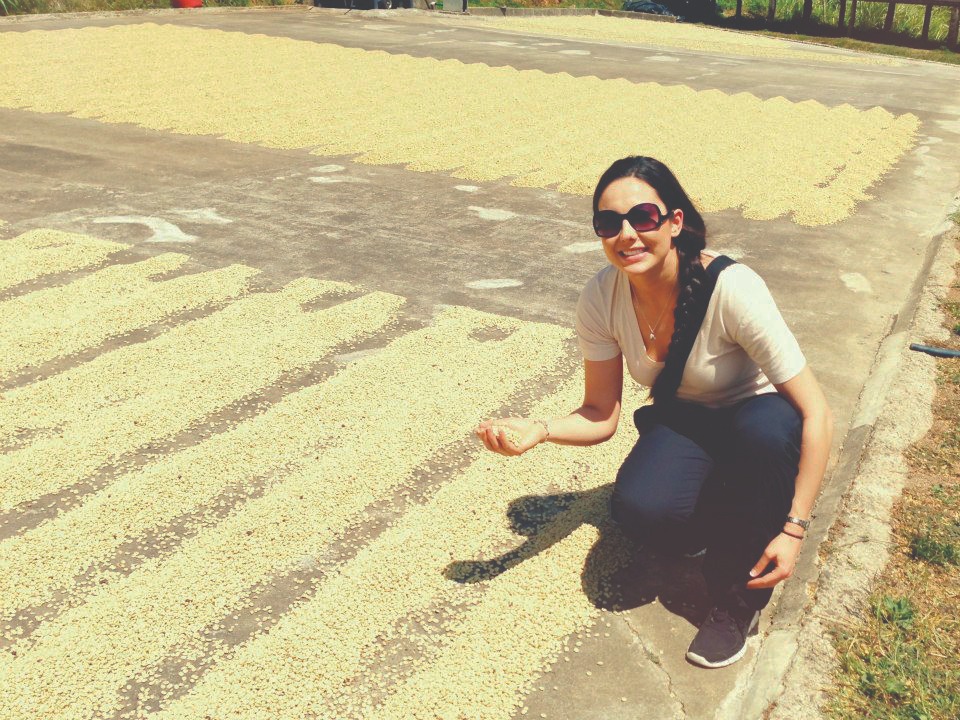 Dana Andrews
Dana Andrews (B.S. Business Administration) moved to the Bay Area to intern with the GS Warriors Youth Basketball program after graduating from CSUMB. It was a great transition from a lifestyle of a CSUMB student athlete to the working world. After a year, she landed her "dream job to drink coffee all day." As a green coffee commodities trader, Andrews works with co-op's and farms from across the world to import, buy and sell green coffee to roasters such as Peets, Blue Bottle and Stumptown. That job took her to San Diego where she currently "lives, plays, and breathes the ocean breeze!"
2010
Adam Flynn (B.S. Business Administration) is working "to bring the exciting Run for Your Lives zombie-themed mud run to locations across the country and overseas." Married in 2014 in Las Vegas, Flynn also works with the world's largest wholesale distributor of tabletop games and supplies.
Denise Simpson (B.A. Integrated Studies) works for Joullian Vineyards in Carmel Valley after working in broadcast media for approximately 10 years.
Ruben Martinez Jr.
Ruben Martinez Jr. (B.A. Global Studies) attended the Pepperdine University School of Law and received a J.D. in 2014. While there, Martinez interned with the U.S. Department of Justice, Office of Immigration Litigation, in Washington D.C. for six months. He then passed the Calif. Bar Exam, and now has an immigration law practice in Pasadena.
Hillary Williamson Perez (B.A. Integrated Studies with a minor in Creative Writing and Social Action), celebrated her CSUMB graduation with a trip to the United Kingdom, where she participated in an archaeological dig outside Canterbury with her best friend. After volunteering onsite for a week, Perez rented a car with friends and proceeded to spend the next four weeks driving to Scotland up the west coast of Great Britain and back via the east coast. In fall 2011, Perez began graduate work at Pacifica Graduate Institute in the Mythological Studies department. After two years of intense study, she was awarded a Master of Arts in 2014, and was simultaneously approved for candidacy in Pacifica's Ph.D. course in the same program. She married this year. After she graduates from the Ph.D. program, she hopes to"return to CSUMB to teach in the humanities department, where hopefully I can bring new interest to the mythology courses that so prepared me for my graduate work, and say thank you to my most beloved alma mater."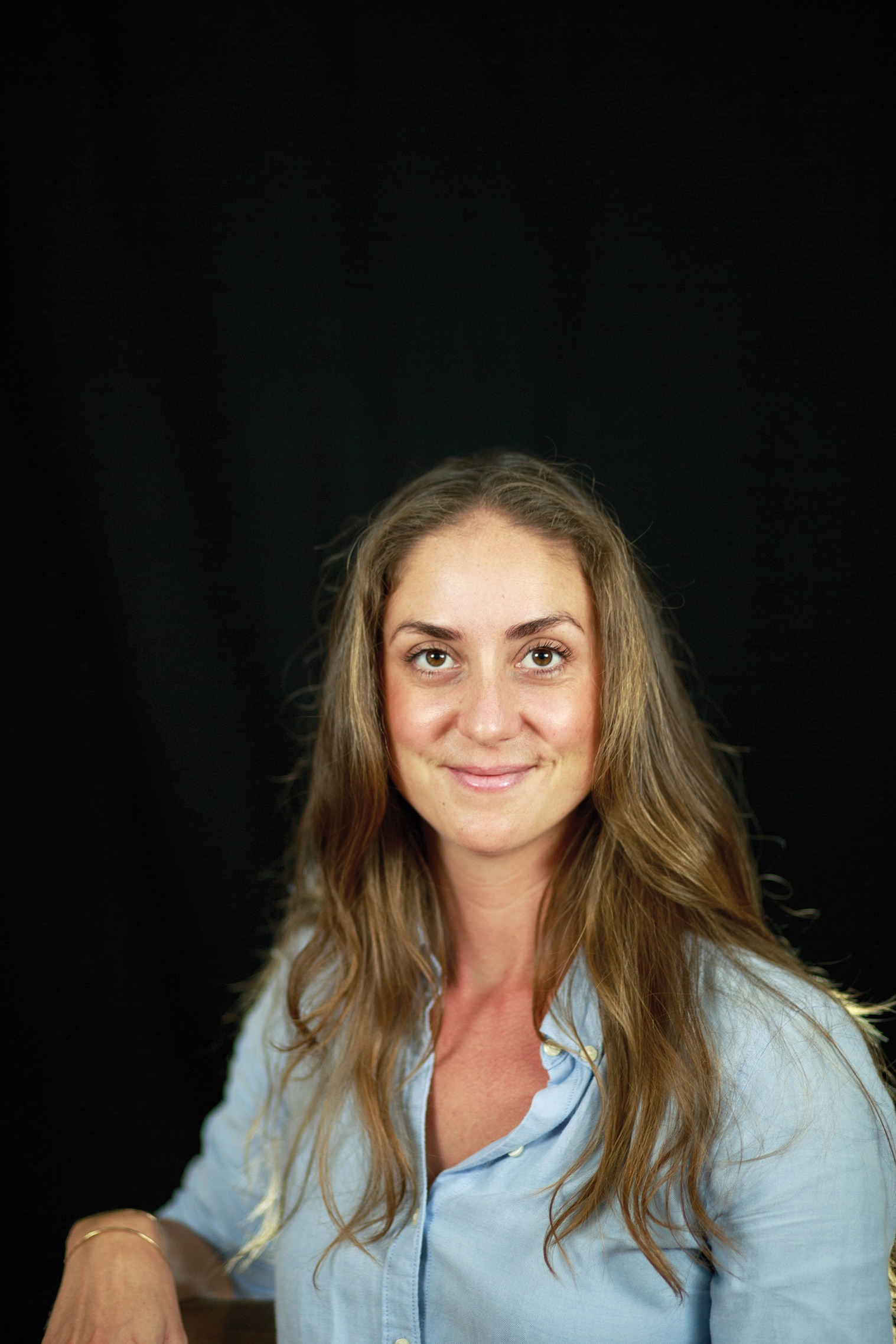 Lauren Rolland
Lauren Rolland (B.A. Human Communication) has been living on Oahu since 2012. She returned home to get married in 2013. Rolland and her husband now live on the North Shore, enjoying "a very outdoorsy lifestyle in and around the ocean." They traveled to France for the honeymoon and since then have island-hopped in Hawaii and traveled to California on a regular basis. Rolland works at Freesurf Magazine, Hawaii's No. 1 surf publication, working her way up to editor while learning the magazine publishing industry, which she loves. Rolland is also working with the World Surf League (WSL), as a media manager, allowing her to be on the pulse of regional Hawaii pro surfing and in the mix with all the athletes, directors, organizers, VIP and industry members.Rolland and her husband are enjoying owning their first home as well. "Aloha Otters!"
2011
Samuel Messina (B.S. Business Administration)took an internship at C.H. Robinson Worldwide, a logistics company with a produce transportation office in Monterey. Messina was then offered a full-time job when he graduated and began a career as a produce transportation sales representative. Messina then took a job as a web developer with Akamai Innovations Inc., a small tech startup located in downtown Monterey. Messina is one of several CSUMB alumni working for Akamai Innovations. They have hired two interns from the CSUMB College of Business since he's been there. In addition, he passed the California real estate sales agent exam and "plans to put his license to good use in the near future." Messina recently celebrated his three-year anniversary with his wife, Carrie.
Hilary O'Neil-Johnson
Hilary O'Neil-Johnson (B.S. Kinesiology) applied to several accelerated-second degree nursing programs and ended up at University of Pennsylvania in Philadelphia. "My kinesiology degree helped me work as a personal trainer part-time while in nursing school." O'Neil-Johnson completed her bachelor's in nursing and became a registered nurse in 2013. She then started working part-time in a primary care clinic while beginning her master's degree in the Family Nurse Practitioner program at Penn with a focus in primary care and women's health. She loves Philadelphia and plans to stay in the area to practice. O'Neil-Johnson had an article published in the Monterey County Herald about HPV vaccination last spring. "I'll never forget my time in Monterey."
Allison Shorr (B.S. Business Administration) got accepted into the UCLA extension paralegal training program and earned a certificate in 2012. Shorr now works at Strausser Sherman, a law firm which handles workers compensation cases with an emphasis on representing public safety members and their families.
Jorge Martinez (B.S. Business Administration) was recruited by a Big 4 accounting firm. After two summer internships while at CSUMB and two and a half years of professional experience, Martinez changed companies and began the next phase of his career at BlackLine Systems. Martinez's degree emphasis was in accounting and IT. In 2014, Martinez got engaged to a CSUMB alumna, Elizabeth Coria (B.S. Business Administration '09) in Lisbon, Portugal. They both studied in Spain while at CSUMB in 2007-2008. Martinez also founded the CSUMB Accounting Society and has returned for annual presentations since graduating. "I will be involved with my alma mater through the accounting society and in any other way possible."
Noemi Gomez (B.S. Kinesiology) went to physical therapy school at Duke University School of Medicine and graduated May 2015 with a Doctorate of Physical Therapy. Gomez recently returned to the Monterey Peninsula to practice at an orthopedic/sports clinic.
Frank McEntire (B.S. Computer Science and Information Technology with a minor in Mathematics) got married, had a son, still lives in the Monterey area and landed a good career job. "We just brought on CSUMB interns through the Monterey Bay Regional Academy of Computing and Education (MBRACE) program. Still supporting Otters!"
2012
Valerie Hulburt (B.A. Human Communications) served as the catering/ sales coordinator for Sodexo at CSUMB for more than two years.Afterwards, she was offered the job of catering manager for Sodexo's account at Vandenberg Air Force Base in Santa Barbara County. Hulburt has been "able to directly serve our country's troops and experience what life on an 'active'military base consists of." She also developed the base's first wedding guide to be used at the Officers Club.
Michelle Arcos (B.A. Human Communication), is a marketing associate for Women's Center-Youth & Family Services, a non-profit organization that is San Joaquin County's only provider of free, confidential services and shelter for homeless youth and victims of domestic violence,sexual assault and human trafficking. At Women's Center-YFS, Arcos is responsible for planning fundraising events, managing the agencies social media accounts and website and coordinate the marketing, public and media relations efforts for the agency.
Jurija Metovic (B.A. Human Communication) has traveled to Australia, New Zealand, Tahiti, Vanuatu, New Caledonia, Puerto Rico, Mexico, and the U.S. Virgin Islands. Metovic moved to Hawaii and started working with a startup business. She is currently with GoLeanSixSigma.com as the client experience manager. "I get to meet new people every day and improve the world one step at a time."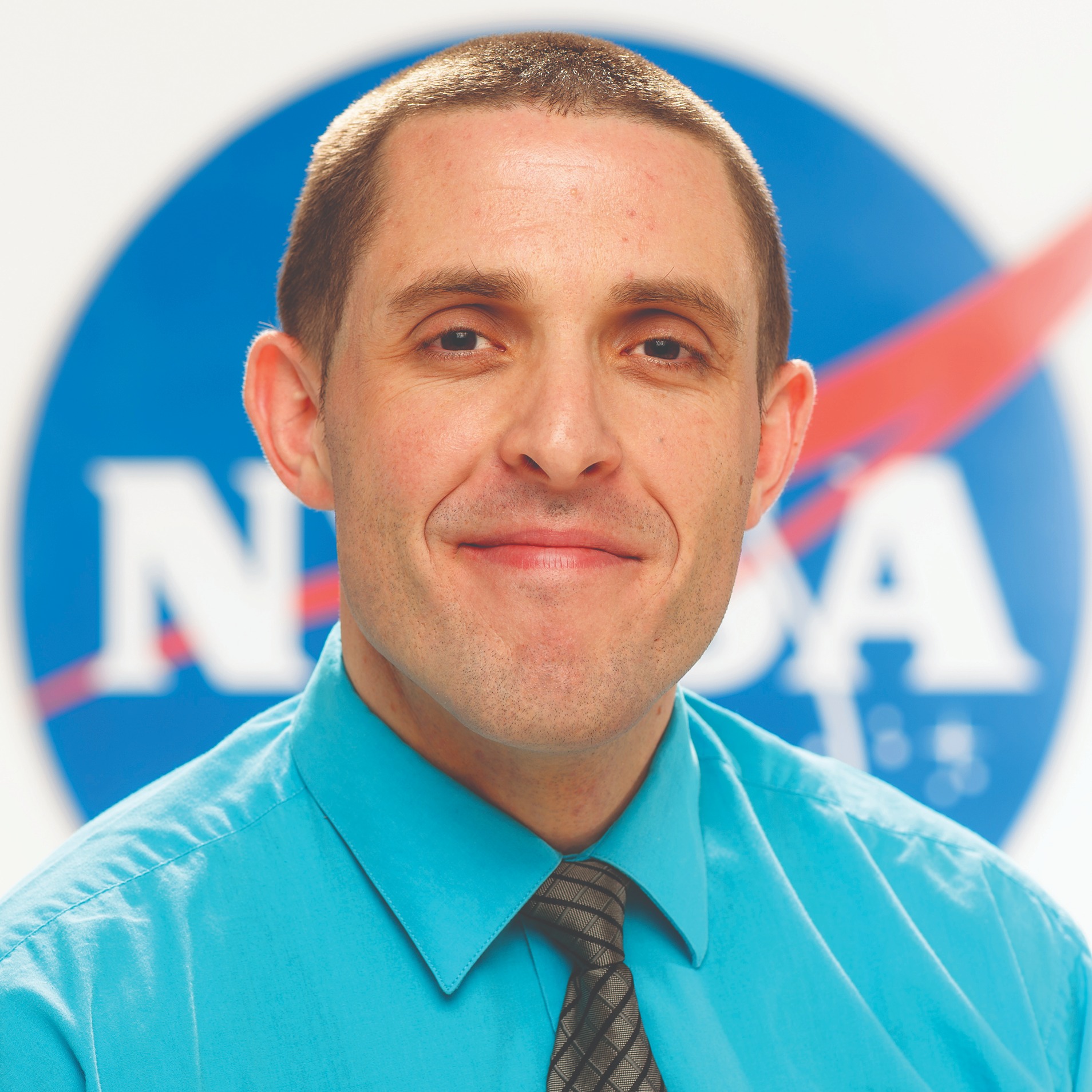 Ryan T. Scott
2013
Ryan T. Scott (B.S. Kinesiology) is a laboratory instructor of human anatomy in the biology department, and is a graduate research student in the kinesiology department, both at San José State University. The research for his master's degree is being conducted at the NASA Ames Research Center, Space Biosciences, within the bone and signaling laboratory. As a research associate there, Scott's work is investigating the effects of simulated microgravity on hind-limb mouse bone structure, strength, and osteoclast activity in the presence of the antiresorptive drug, zoledronate. Scott was honored to be named a California State University, 2015-16 Pre-Doctoral Sally Casanova Scholar.
Kendra Haugh (B.A. Global Studies with a minor in Business) completed a master's degree in international trade, investment, and development at the Middlebury Institute of International Studies at Monterey (MIIS). There, Haugh found her passion for anti-corruption efforts, anti-money laundering,trade sanctions, and anti-terrorism financing studies. During her last semester of the master's program, she wanted to do more than be in the classroom. Haugh applied for a professional service semester and began working the Financial Crimes Enforcement Network at the U.S. Department of the Treasury.
Ian Bowers (B.S. Computer Science and Information Technology) was hired at Microsoft through the MACH program (Microsoft Academy of College Hires.) A two-year rotational program, Bowers has been able to work in three different organizations within Microsoft, in order to gain the breadth of experience to decide which org/team and type of work is the best fit. This came after a summer internship that Bowers completed at Microsoft while attending CSUMB, which he obtained with "the awesome help of the CSIT MBraceprogram."
Lauren Robbins (B.A. Human Communication with a minor in Business) is pursuing a Master in Business Administration with an emphasis in global business. She is scheduled to graduate in April 2016.
Andrew Rose (B.A. Psychology) works as an assistant brewer at the Alvarado Street Brewery in Monterey.
2014
Alisa Rodriguez (B.A. Human Communication), works in Career Pathways at John Muir Charter School.
Priscilla Vidal (B.A. Liberal Studies) works for a company called Play-Well TEKnologies, which teaches kids engineering skills with Legos. Vidal started off as an instructor and is now the after school and outreach coordinator. She works with all of Santa Clara, Monterey, and Santa Cruz areas. The program "brings creativity, critical thinking, and imagination to a classroom! Best job ever!"
Dana Lookadoo
In memory
Dana Lookadoo (B.S. Telecommunications, Multimedia and Applied Computing '99)
Communicate, educate, engage and optimize – Dana Lookadoo embraced these principles and touched hundreds if not thousands of lives during her career. Lookadoo graduated magna cum laude from CSUMB in 1999, and was one of 12 Service Learning Award winners at her graduation. That was just the beginning. As the founder of Yo! Yo! SEO, Lookadoo was passionate about utilizing Search Engine Optimization (SEO), social media marketing and web usability for her clients' success. She developed corporate training classes and technology curriculum for multiple companies and institutions, including Sun Microsystems and the Monterey Institute of International Studies. She became an adjunct professor and taught computer courses at CSUMB.
Lookadoo was a mentor, a trainer, an author and an avid cyclist. She was also a friend to countless students and colleagues, a wife who called her husband "the light of my life,"and a daughter who considered her mother her best friend. A serious cycling accident in November 2013 damaged her spinal cord and left traumatic injuries throughout her body. Lookadoo fought to recover. Last April, "Ride 4 Dana"allowed thousands of riders to raise more than $19,000 toward her medical care.In September 2015, Lookadoo succumbed to her injuries. She was a cherished member of the Otter community.