Class Notes
Published Dec. 20, 2019
HCOM graduate travels country in 'skoolie'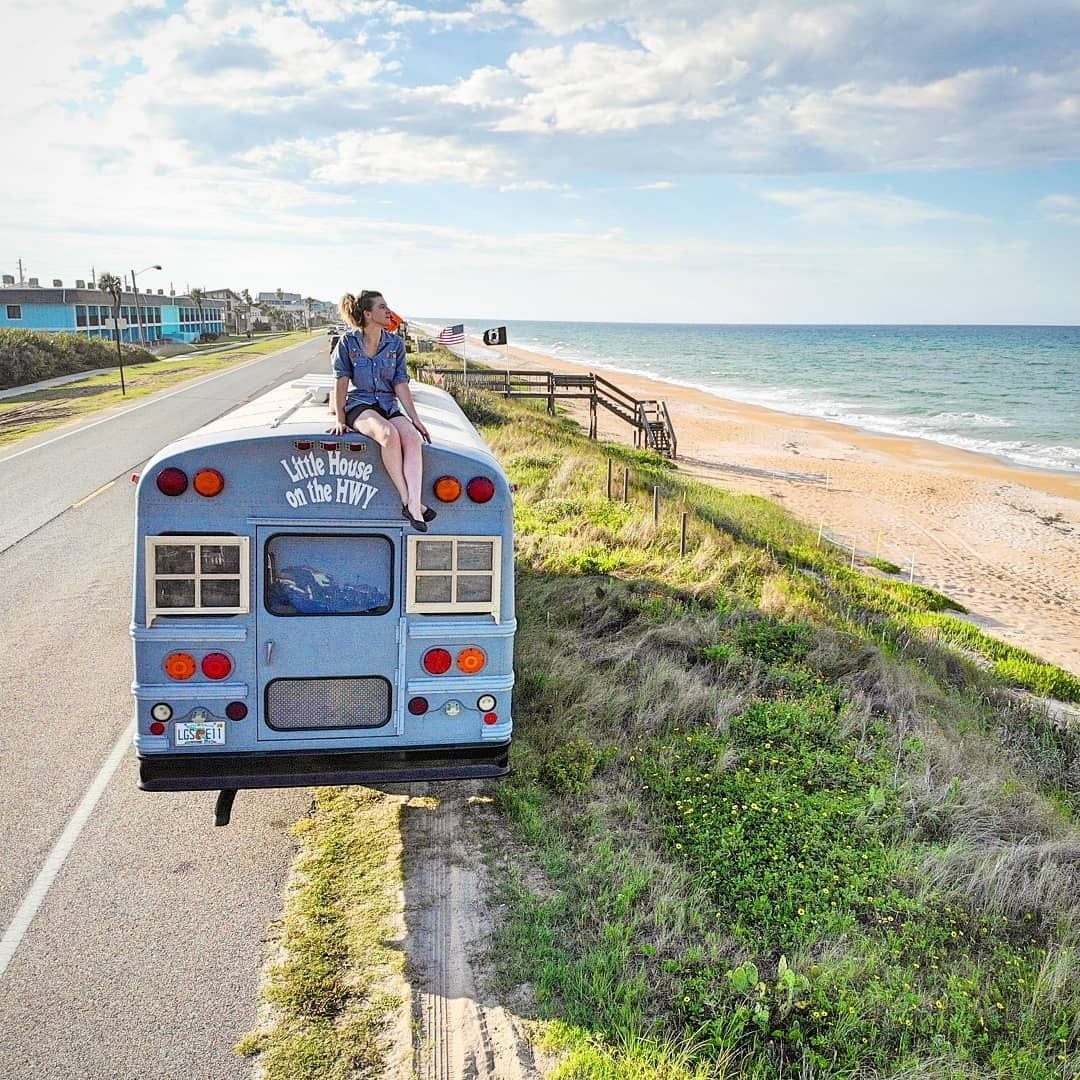 Elizabeth Hensley (B.A., Human Communication, 2016) is taking the road less traveled. After earning a master's degree in American Studies from Kennesaw State University in Georgia in December 2018, she and her partner, Richard Tilford, decided to eschew a traditional lifestyle and travel full-time in a school bus converted into a tiny home. Their goal is to explore the country, live sustainably, better understand American culture and write a book about their adventures.
They purchased the bus, a 1996 Thomas International school bus, in April 2018 and spent the summer turning it into a home on wheels at a cost of about $10,000 for the bus and conversion. The bus includes solar power, laminate flooring, black-out curtains, a porta-potty, electric pumped water, a kitchen area and a bed. They dubbed the bus "Little House on the HWY" after the classic book "Little House on the Prairie" by Laura Ingalls Wilder.
As of August of this year, Hensley and Tilford had traveled more than 19,000 miles across 37 states, attending tiny house and "skoolie" (converted school bus owner) festivals and expos along the way.
Everywhere they go, they attract attention and field questions from the curious. The couple says they practice an open-door policy and are happy to give tours to visitors. They've been featured in stories on the radio, television and in newspapers, including on the front page of the Orange County Register.
Find them on Instagram, YouTube and Facebook and visit LittleHouseonTheHwy.com to learn more.
2018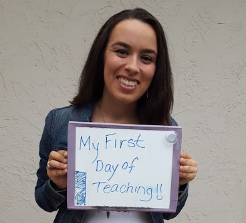 Summer Faso (B.A., Psychology) is a special education teacher for the Moreland School District in San Jose, California. She is working on obtaining a Moderate-to-Severe Education Specialist Instruction Credential at San Jose State University while working full time. Faso says she cannot wait to change the lives of special education students and teach them the skills they need to become successful citizens.
Kelly Galten (B.A., Human Communication) moved to San Luis Opispo, California, wrote a novel for National Novel Writing Month and is working on publishing her poetry.
Jordan Leininger (B.A., Social and Behavioral Sciences) went on the trip of a lifetime to Egypt in February 2019. As a historian, Ancient Egypt is one of his favorite historical eras and seeing the amazing sites he had learned about his whole life was the most incredible experience, he said. Leininger is an artifacts specialist for the city of Monterey and manages, catalogues and conserves the city's historical collection. He also helps create new exhibits and curates the city's museums including Colton Hall, the birthplace of the state of California. In October 2018, he helped create a beer called "Dank & Dusty" with his favorite brewery, Alvarado Street Brewing Company, for the inaugural Monterey Peninsula Archives Crawl, a self-guided tour of at least 19 area archival collections. Leininger says he had a wonderful Service Learning experience at CSUMB and is proud to give back by working with new Service Learning students.
Brittany Lopez (B.A., Psychology) earned her RADT(Registered Alcohol and Drug Technician) certification and was promoted to her current position as a substance abuse counselor with Geo Group, Inc.. She counsels recently released probationers and parolees at Monterey County Day Reporting Center. She is currently working on becoming a certified drug and alcohol abuse counselor. In her personal life, Lopez became engaged to a fellow CSUMB alumni.
Dinora Martinez (B.A., Spanish Language and Hispanic Cultures) served as an AmeriCorps literacy tutor at a Salinas elementary school for one year after graduation. Upon completing her service year in July 2019, Martinez moved to Southern California to begin working on her master's degree in Spanish with a concentration in Chicana and Chicano Studies at Cal State Fullerton.
Victor Martinez (Master of Social Work) has started his dream career as a psychiatric social worker providing an array of mental health and substance use services to youth involved in the juvenile justice system. Martinez works for the Monterey County Health Department and has had the opportunity to work alongside members of a multidisciplinary team from local non-profits, the probation department, social services, Monterey County Office of Education, and Natividad Medical Center. The team's goal is to meet the holistic needs of youth and families, and provide the necessary resources for them to successfully navigate the county's public systems.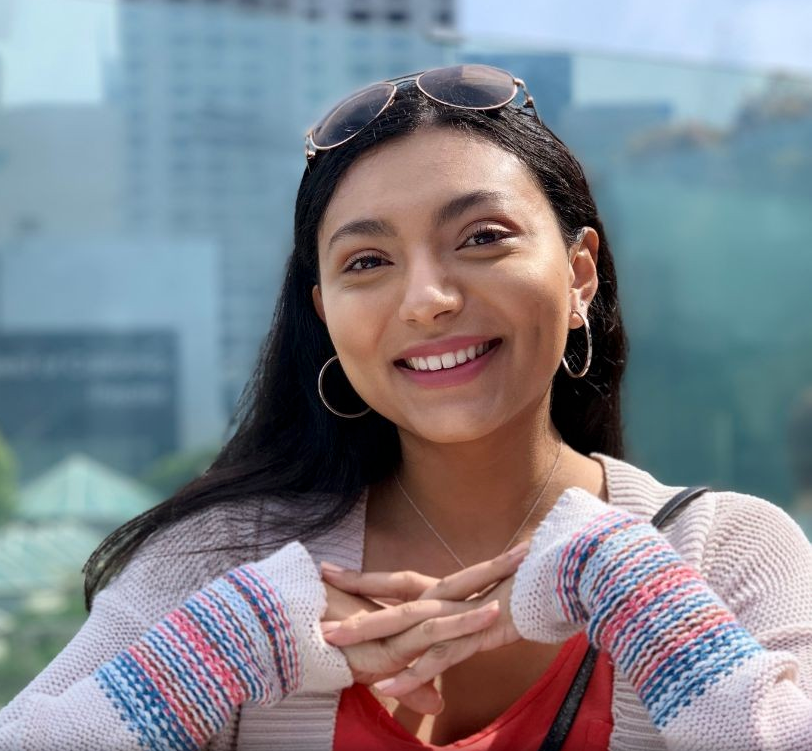 Cristina Zaragoza (B.S., Biology) works as an embryology lab technician at Reproductive Science Center. Zaragoza says she wasn't always sure about a career in the medical field, but now she loves her work and the field of reproductive science.
2017
Maddison Burton (B.A., Social and Behavioral Sciences) earned her Master of Science in Human Resource Management from the University of Southern California in August 2018. Since October 2018 she has been working as an HR manager with the University Corporation at Monterey Bay.
Iliana Cardosa (B.S., Collaborative Health & Human Services) had a baby boy, Joseph Axel Cardosa, on Feb. 13, 2019. Joseph has one older brother, Xavier.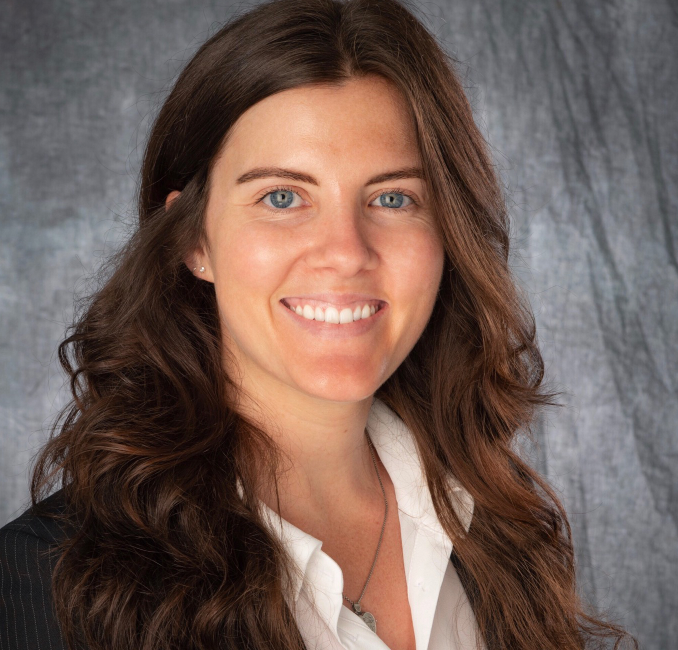 Michelle Meissner (B.S., Kinesiology) graduated from Columbia University with a master's degree in nursing. While at Columbia, she was awarded a Nursing Scholar scholarship for exemplary academia. She is now employed as a registered nurse at New York Presbyterian Hospital and plans to enroll in a doctor of nurse practitioner program.
Melissa Miranda (B.A., Psychology) recently was promoted from part-time to full-time employment with the Salinas Union High School District as a Typist Clerk II. She plans to pursue her goal of becoming a special education teacher. Miranda says her time and accomplishments at CSUMB helped her develop skills, better her work ethic, and grow into the person she has become.
Christina Muirhead (B.S., Collaborative Health & Human Services) works as a financial aid counselor at CSUMB. She is also a healthy lifestyle coach for the YMCA Diabetes Prevention Program. She began a Masters of Social Work program in August.
2016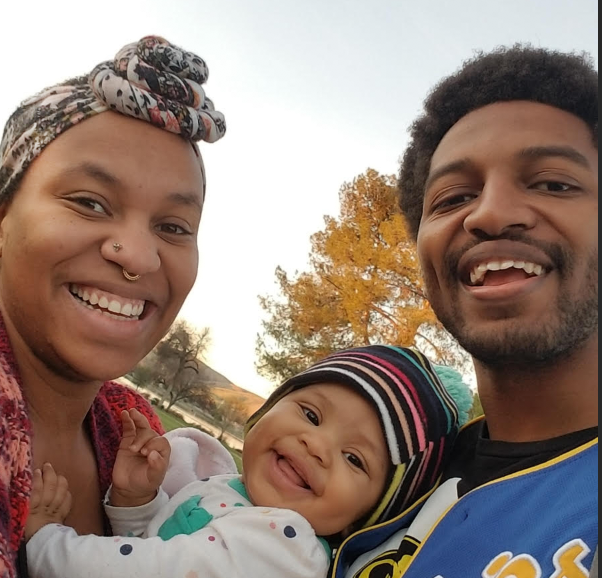 Axanthi Anthony (B.A., Visual and Public Art) has been working as a graphic designer for Plumeria Consulting, LLC, since 2018. She and her boyfriend, Langston, have a 1-year-old daughter born on May 27, 2018, and planned to move to Los Angeles in August so that he can pursue a career with LA County Fire.
Guillermo Rodriguez (B.A., Collaborative Health and Human Services; Master of Social Work, 2018) is a clinical supervisor with Valley Health Associates in Salinas, working in the substance use and mental health disorder field. He celebrated 12 years of sobriety in 2019 and is grateful for a second chance at life and the opportunity to guide others overcoming addiction. Rodriguez said "the best part of it all" is returning to CSUMB as a lecturer in fall 2019 to teach a social work course in the same program from which he graduated.
Ester Santiago-Sanchez (B.A., Liberal Studies) teaches sixth-grade English Language Arts/ Social Studies in the Gilroy Unified School District.
Drew Stuck (B.S., Kinesiology) highlights and promotes the life science community in Northern California as manager of business development for the South San Francisco office of the California Life Science Association (CLSA). His responsibilities include sustaining and improving CLSA member satisfaction while identifying opportunities for growth and utilization of the association's membership vendor community. Stuck and his wife, Bernadette, live in Emeryville, California, with their dog, Jack.
Alora Tejeda (B.S., Kinesiology) recently earned a physical therapy assistant degree. She is working part-time at an outpatient clinic, Central Care Physical Therapy in Chino, California, while considering other job opportunities in Southern California.
2015
Jena Barrera (B.A., Global Studies) went back to school at the Middlebury Institute of International Studies at Monterey and graduated with a master's degree in nonproliferation and terrorism studies. She is also working part-time as a social worker for the Franciscan Workers of Junipero Sera, a homeless shelter in Salinas.
Nicole Perez (B.A., Social and Behavioral Sciences) completed a two-year registered nursing program in 2018 and currently works in the operating room as a clinical nurse at Clovis Community Medical Center.
2014
Breanne Edwards (B.A., Humanities and Communication) moved to Colorado after graduation and became a snowboard instructor for two years. She moved back to California three years ago and began working as a personal injury paralegal and recently received her notary license. In addition, she is a volunteer youth volleyball coach and has a golden retriever, age 12.
Lauren A. Floyd (B.A., Humanities and Communication) graduated in 2018 from the University of Southern California with a master's degree in journalism. She has been writing for the Los Angeles Sentinel for more than a year and was recently promoted to editorial assistant.
Carlos Jurado (B.A., Global Studies) received another promotion at MidPen Housing, the affordable-housing real estate developer he's worked for since graduation, and is now associate project manager. Jurado says he loves his job and is thankful for the connections he made at CSUMB for helping him find it.
Helen Krummenacker (B.S., Mathematics) has published her first solo novel, "Forever's Too Long," a 1940s paranormal detective novel, after previously co-authoring a series of science fiction, horror and mystery books. She works for Santa Cruz County as an accounting technician.
2013
Hilary Hampton (B.S., Communication Design) lives in the Portland, Oregon, area and is employed as a senior designer at Edison Software, a Silicon Valley based startup company. She has worked on several successful application and website launches and currently designs icons, interactions, experiences and interfaces to expand the availability of the company's applications on more platforms. Hampton has also launched her own company, Left Hook Design, and designs for brands, small businesses and projects she's passionate about, with the goal of working for herself full time in 10 years.
Kimberly Kellam (B.A., Liberal Studies) has earned a teaching credential, a master's degree in curriculum and instruction, and is less than a semester from finishing her administrative credential, all through CSUMB. She has also been teaching sixth-grade math and science at Walter Colton Middle School in Monterey. She taught for five years before taking a new role this year as an academic coach, supporting teachers at her school. She is also co-director of the Junior Wings program, a homestay program between Nanao, Japan, and Monterey. She has traveled to Japan four times. Kellam said it's been an adventure, and she is so thankful for the beginnings at CSUMB.
Alisa Paseman (B.A., Social & Behavioral Science) is studying to earn a master's degree in clinical and health counseling. She also has been working as an inhome therapist teaching coping and communication skills to clients and their families, and was recently hired by the YMCA as a youth development teacher.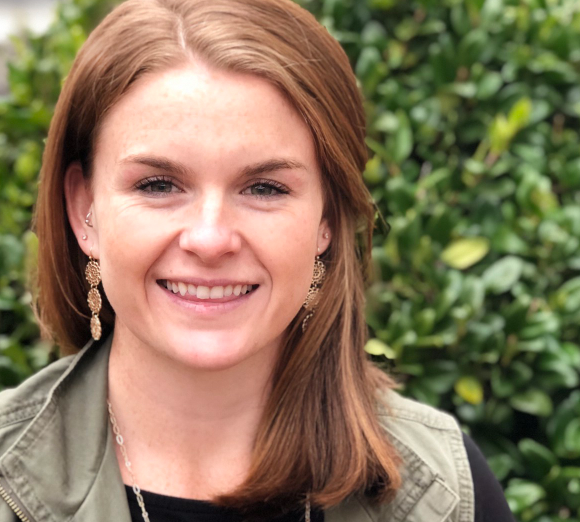 Kylie (Fields) Whent (B.A., Communications) graduated in June 2019 from Brandman University with a master's degree in teaching and a single-subject credential in English. She teaches seventh and eighth-grade English in the Washington Union School District in Salinas and also coaches for the girls' water polo program at Notre Dame High School. In her personal life, Whent was married in Felton, California, on March 29, 2019.
2012
Timothy Johnson (B.A., Psychology) is a petty officer second class in the U.S. Navy and earned a master of science degree in strategic intelligence from the National Intelligence University in Bethesda, Maryland, in July 2019. His thesis was titled "RussoUkraine: Evaluation of Warning Intelligence." Johnson was the youngest and most junior ranking member of his cohort, afforded the opportunity less than three years into service.
Jennifer Lucido (B.A., Social and Behavioral Sciences) completed a master of arts in the Cultural Resources Management Program at Sonoma State University in 2015. She has since published a number of academic papers on Spanish colonial history and archaeology in California. The California Mission Curators and Directors Conference recognized Lucido for her work furthering the preservation and protection of the California missions with the Father Fermin Francisco de Lasua Award for 2014. Lucido currently teaches as an adjunct faculty member at CSUMB.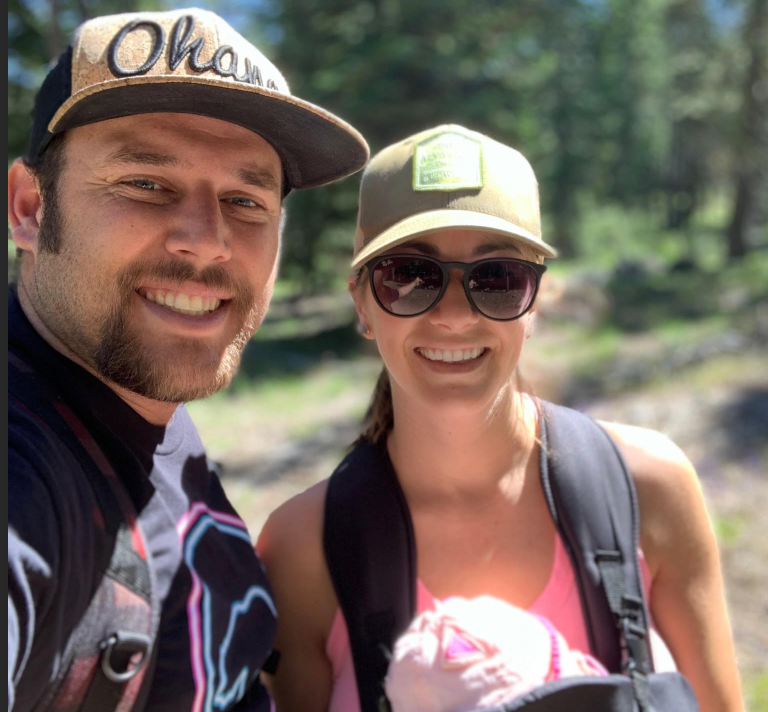 Tyler "T.J." Scott (B.S., Business Administration) says he's been very busy in the seven years since he graduated from CSUMB. He began working as a front office supervisor at the Intercontinental The Clement Monterey hotel, while also employed as an independent contractor at FourWinds Travel in Carmel. The travel agency sent him on an unforgettable trip to explore the islands of Fiji. He was later promoted to front office manager at the hotel and decided to focus on a hospitality career. Scott met his now wife when they were co-workers at the hotel. They began dating after both leaving the hotel for positions at Bernardus Lodge and Resort in Carmel Valley. A few years later in May 2017, he proposed to her with a golden snitch at Harry Potter World at Universal Studios Hollywood. They were married on Nov. 4, 2017, with the beautiful scenery of Monterey Bay in the background. In March 2018, the couple moved to Roseville, California, where Scott became Director of Operations for Winchester Country Club. In December 2018, he started a digital marketing and advertising business called Glasswater Digital with his brother. Scott hopes to eventually focus on the business full-time. Scott and his wife welcomed their first child, a daughter, on May 11, 2019.
2011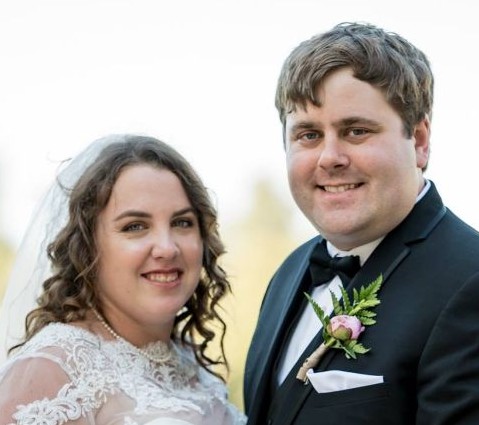 Dominick Guglielmo (B.A., Teledramatic Arts & Technology) has been freelancing as a post producer for the ad agency Deutsch, Los Angeles, since 2017. Prior to that, he was on staff at Imaginary Forces, a visual storytelling and brand strategy company. On July 14, 2018, he and fellow CSUMB alumni, Niki Zelenksy, were married.
Hilary O'Neil-Johnson (B.S., Kinesiology) recently started a new position at Penn Medicine in Philadelphia, Pennsylvania, as a gastrointestinal nurse practitioner. She is an alumna of the University of Pennsylvania School of Nursing, where she is also teaching in the family nurse practitioner program.
Shelly Lungstrum (B.S., Business Administration) has been promoted to assistant director of special events for Southern Glazer's Wine & Spirits, the largest wine and spirits distributor in the United States. She started as an intern for the company, which is headquartered in Miami, Fla., more than six years ago. In her current role, she handles large meetings and events, including the South Beach Wine & Food Festival and the New York City Wine & Food Festival. She's also responsible for the company's charitable donations. In October 2018, she passed the Level 2 Wine & Spirit Education Course, globally-recognized as the international standard in wine and spirit knowledge. She is also an avid supporter of the Women of the Vine & Spirits, a foundation committed to advancing and empowering women in the industry. Lungstrum loves to travel and says her favorite spot of all time is South Lake Tahoe, which is back close to home. Barcelona, Spain, is a close second because studying abroad there in 2009 was "the most life-changing and important experience for me, as it led me to moving to Miama six months after I graduated from CSUMB," she said.
Emily Wood (M.S., Instructional Science & Technology) published the book "E-Learning Department of One" through the Association for Talent Development (ATD) in December 2018. In February 2019, she spoke about e-learning development in a limited resources environment at the ATD TechKnowledge conference in West Palm Beach, Florida.
2010
Amanda Kahn (M.S., Marine Science) has joined the Moss Landing Marine Laboratories as the new assistant professor of invertebrate ecology.
Paige Newbury (M.A., Education) is an award-winning teacher in the Santa Cruz area. She says she is passionate about helping her students and is proud to have had several of them attend CSUMB.
2009
Michelle Baker-Nauta (B.A., Liberal Studies) taught for seven years in the Monterey Peninsula School District after graduation. She met her husband at Moss Landing Marine Laboratories, and they moved to Hawaii after getting married. Baker-Nauta has been teaching for three years for the Hawaii Department of Education. She has redeveloped the science curriculum for oceanography to incorporate more lessons about algae, lead career groups which include the New Teacher Bootcamp for all first- and second-year teachers, and participated in Kahua, the year-long study program to include more ancient Hawaiian history and culture in the curriculum. This year was her first as a grade-level chair. In her personal life, Baker-Natua competes in outrigger canoe regattas including the Queen Lili'uokalani distance race, the largest outrigger race in the world.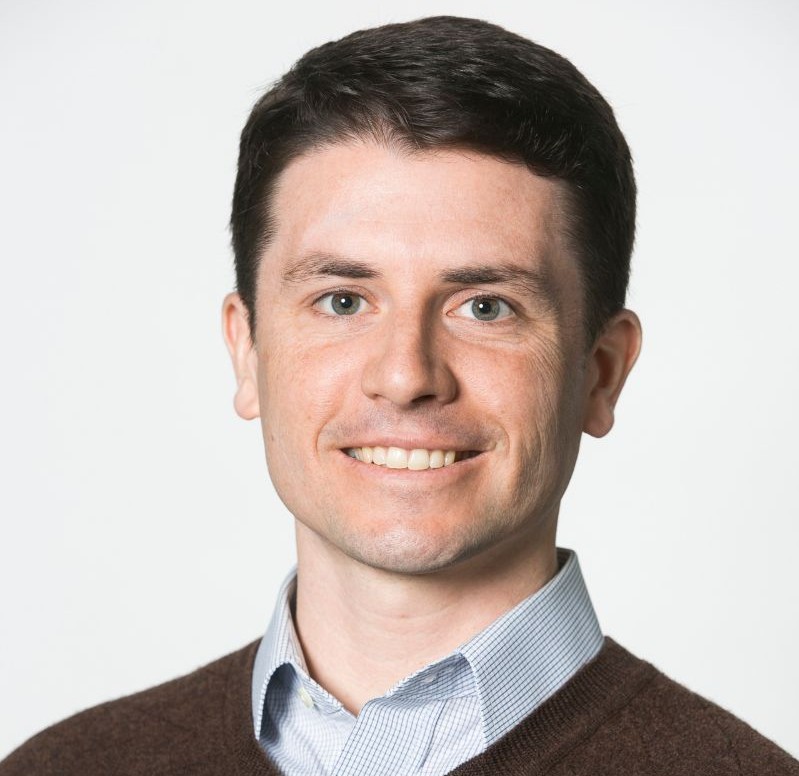 Tristan Mansson-Perrone (B.A., Teledramatic Arts and Technology) completed a two-year master's program in media management at KTH Royal Institute of Technology in Stockholm, Sweden, in June 2019. His thesis focused on incumbent Nordic media companies, holistic sustainability transformation, and impacts on biodiversity integrity. Mansson-Perrone has been working at NatureFootage, a natural history video library, since February 2010. He started as an assistant editor and now leads partnership development as licensing and account manager for Europe.
Class Notes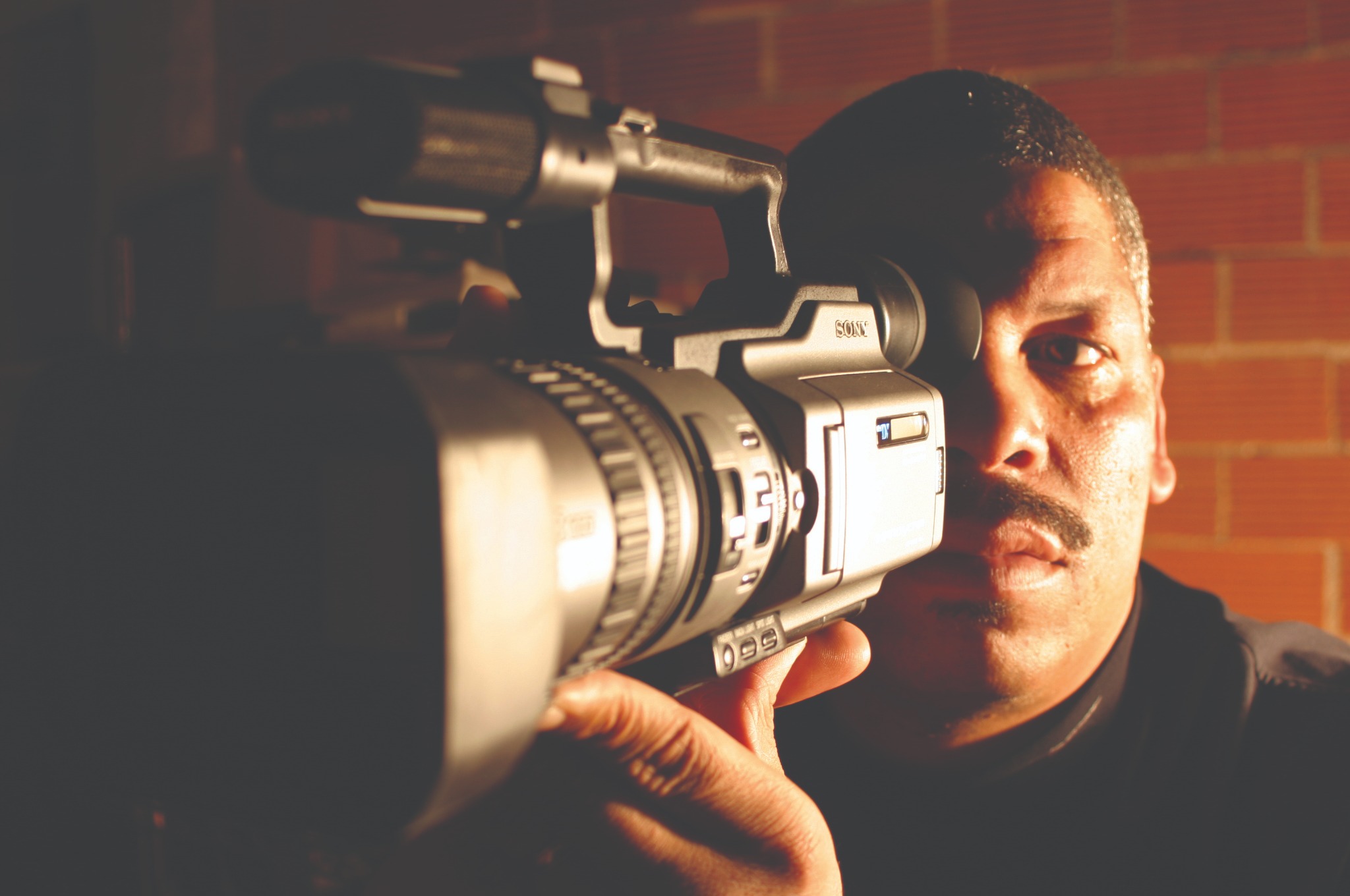 Doug Harris
1998
Doug Harris (M.A., Interdisciplinary Studies) has produced numerous critically acclaimed documentary films, including "Out: The Glenn Burke Story," about the first openly gay major league baseball player. He is producing a documentary for PBS: "Fair Legislation: The Byron Rumford Story," about Northern California's first African-American assemblyman.
1999
Shawn De Haven (B.A., World Languages and Cultures) earned a master's degree in comparative culture and now is pursuing a doctorate, both at International Christian University in Tokyo. Shawn recently married.
2000
Anthony Puente (B.A., Teledramatic Arts and Technology) graduated from the directing program at the UCLA School of Theater, Film, and Television. After working professionally on production and post-production projects, Anthony and his wife, Stefanie Laney-Puente (TAT '01), founded Digital Revolution in Long Beach. The digital technology training center offers classes and workshops, and specializes in providing video and post-production services for non-profit agencies, commercial firms and large events. He and Stefanie have a young son, Joaquin. "I am honored to be a pioneer student and alum of CSUMB," he said. "The astounding effect that CSUMB had on my life for the greater is beyond measure."
2001
Judith Flores Carmona (B.A., Human Communication, M.A., Education 2003) is assistant professor in the New Mexico State University Department of Curriculum and Instruction and Honors College. She returned to CSUMB in May to serve as keynote speaker for the Service Learning Institute's Spotlight on Service event.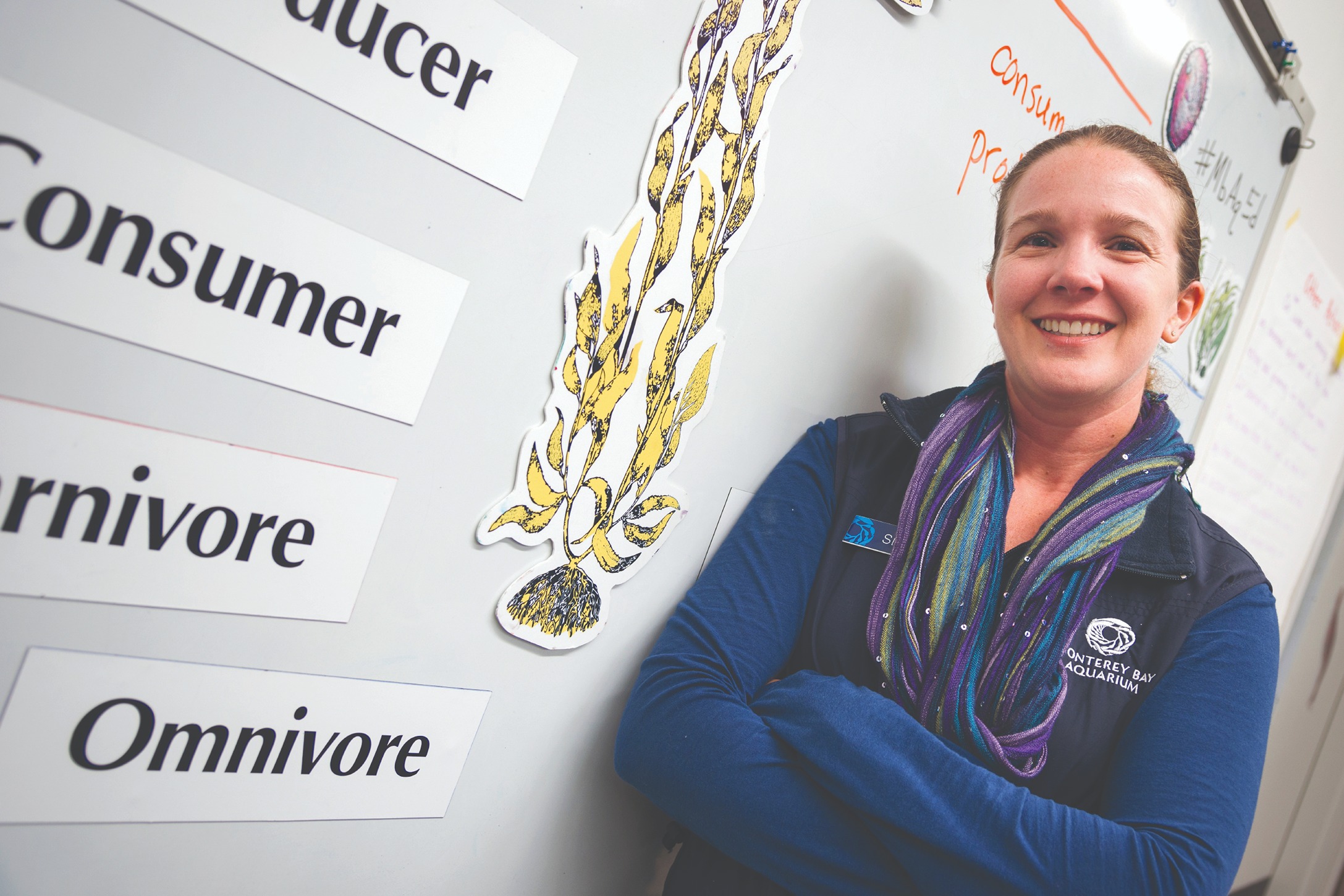 Stefanie Pechan
Stefanie Pechan (B.A., Liberal Studies) is one of six California finalists for the Presidential Awards for Excellence in Math and Science Teaching. The awards are the nation's highest honors for math and science teachers. Stefanie teaches fifth-grade science in the Pacific Grove Unifed School District. She also is part of the education staff at the Monterey Bay Aquarium.
2003
Evan A. Baker (B.A., Teledramatic Arts and Technology), Glendale, earned the title Run of Show Editor after two-and-a-half years as a contract assistant editor at Discovery Studios, making him a permanent staff member with full benefits. He now edits "sizzle reels" – short video overviews – for the development department. Evan was married in 2013.
Chris Horangic (B.A., Teledramatic Arts and Technology), Santa Monica, spent six years as lead production manager for ABC TV shows including "The Bachelor" and "The Bachelorette." In 2012, Chris accepted a position with the Discovery Channel as a coordinating producer for survival and adventure shows such as "Naked and Afraid." He oversees all logistics and budgets and works with the show's executive team. His work has taken him to more than 50 countries in the last decade. "When I'm not traveling for work or on a plane scouting," he wrote, "I'm enjoying the beach, in Tahoe with the family, or on an adventure or personal trip with friends."
Kumi Maemura (B.A., Teledramatic Arts and Technology) and Jeffrey Olney (B.A., Teledramatic Arts and Technology '04) live in Los Angeles. Kumi is a production manager at BBC Worldwide Productions, working on shows such as "Dancing with the Stars," "Top Gear" and "Life Below Zero." Jeffrey is a visual effects supervisor for Digital Film Tree on shows including "NCIS: Los Angeles," "Cougar Town," "Perception" and "Agent X."
2004
Jimmy Jet Black (B.A., Visual and Public Art), Loomis, is senior graphic designer at Consensus Orthopedics, where he manages the marketing department. Jimmy also runs a freelance graphic design business, J3B. Last year, he went on a family vacation to China, getting him closer to achieving his goal of visiting every continent; he's at five of seven now, with Africa and Antarctica to go. A trip to Iceland also is in the works. He writes that the "GC" still has its yearly Thanksgiving bash, most recently in Los Gatos.
Jacob Cooney (B.A., Teledramatic Arts and Technology) moved to New York in 2013, marrying Dana Bennett in April 2014 in Stony Brook. Many CSUMB alumni were in attendance. He currently works as a producer and director for Simba Productions, based in Manhattan, and also writes and develops scripts for companies including Armory Films, Syfy, Nine/8 Entertainment, and the Hollywood Gang.
2005
Justin Bloch (B.A., Teledramatic Arts and Technology), Los Angeles, spent five years as lead assistant editor on several shows produced by Discovery Channel before moving to a staff position at Discovery Studios. As a media manager, Justin creates standard operating procedures for shows and helps manage the facility's hardware and software needs.
2006
Thomas A. Burton (B.A., Teledramatic Arts and Technology), White Plains, N.Y., is a computer animator at Blue Sky Studios, where his film projects have included the "Ice Age" series, "Rio" and "Rio 2," "Epic" and "Peanuts."
Kristen La Follette (B.A., Human Communication) lectures for the Division of Humanities and Communication at CSUMB and is the program coordinator for the Imagining Salinas Chinatown project. Funded by the National Endowment for the Humanities, the program used oral histories to create a virtual walking tour of the historic Chinatown district of Salinas.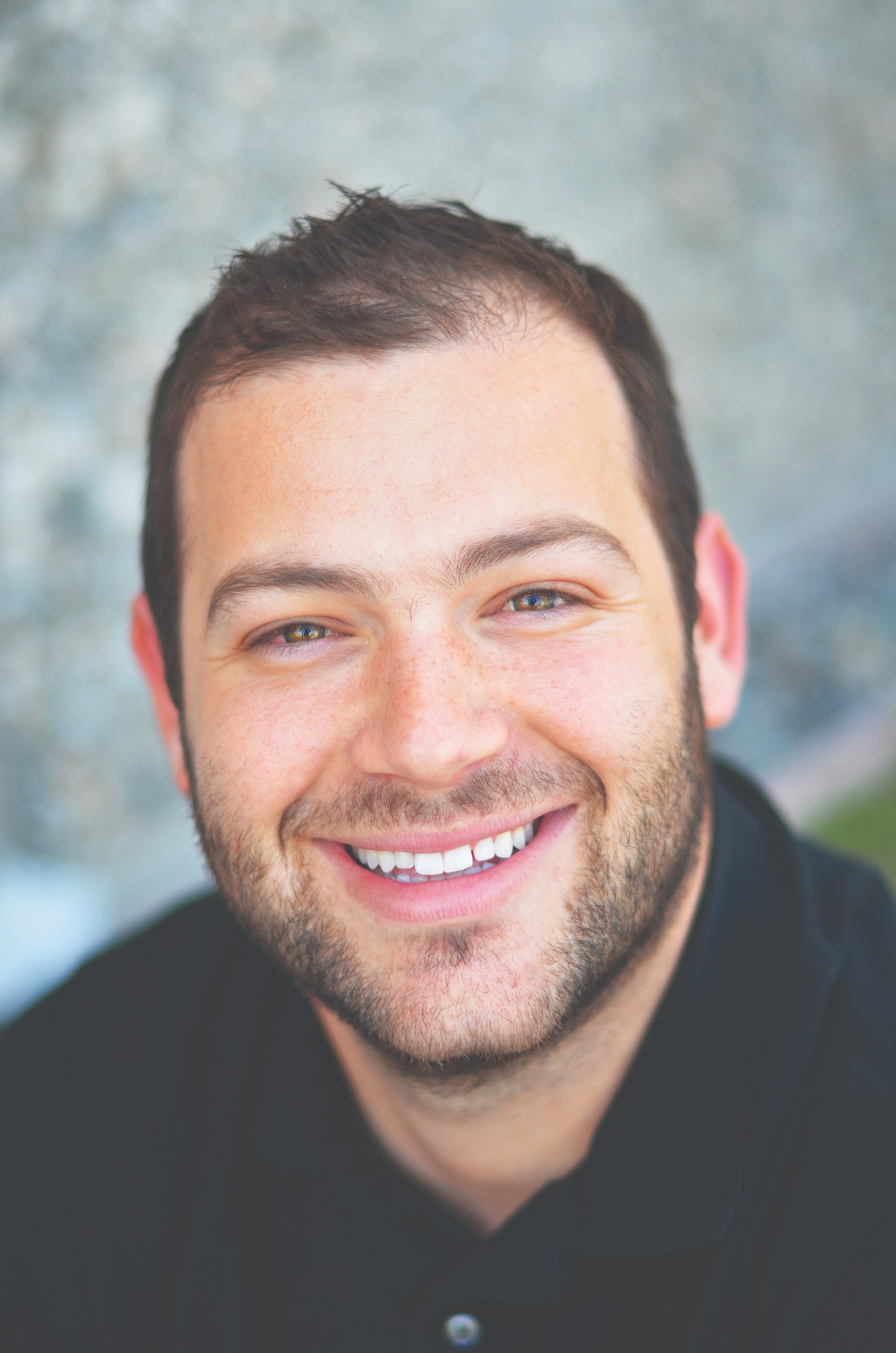 Michael Ludwig
Michael Ludwig (B.A., Teledramatic Arts and Technology), Los Angeles, worked for Lexus for six years until accepting a position as social media customer support lead at Hulu in July. While at Lexus, Michael was named among the "The Top 100 Most Social Customer Service Pros On Twitter" by Huffington Post and was recognized in "The 15 Best Facebook Posts Ever Written" by Business2Community. He enjoys spending time with his girlfriend, watching Angels baseball, hiking, photography, travel and technology. "There are many activities I love," he wrote. "I am a man who will try everything at least once, and I am extremely happy with where I am in life."
Nick Noble (B.A., Human Communication) was appointed guest relations manager at the InterContinental San Francisco Hotel.
2007
Miles Daniels (B.S., Earth Systems Science and Policy; M.S., Coastal and Watershed Science and Policy, '14) is pursuing a doctorate in epidemiology at the University of California, Davis. "I am combining my background in environmental science with health sciences to work on research questions in public, wildlife and environmental health," Miles wrote.
Mary Catherine Langford (B.A., Human Communication) is a marketing and media specialist with Ocean Mist Farms in Castroville.
Kenneth Lowe (B.A., Teledramatic Arts and Technology), Portland, Oregon, is technical director at Laika Entertainment, an animation studio whose films include "Coraline," "ParaNorman" and "The Boxtrolls." Kenny married former CSUMB student Jessica Salesky in 2011; they have a 3-year-old son, Avery.
Paul Tabag (B.A., World Languages and Cultures) participated in the Japanese Exchange and Teaching (JET) program for two years after graduation, living in Gifu and Mie, Japan. Paul took an advanced, submersion Japanese course at Suzuka International University for six months. Now living in San Jose, he works as a TV coordinator for Google Play in Japan and Australia.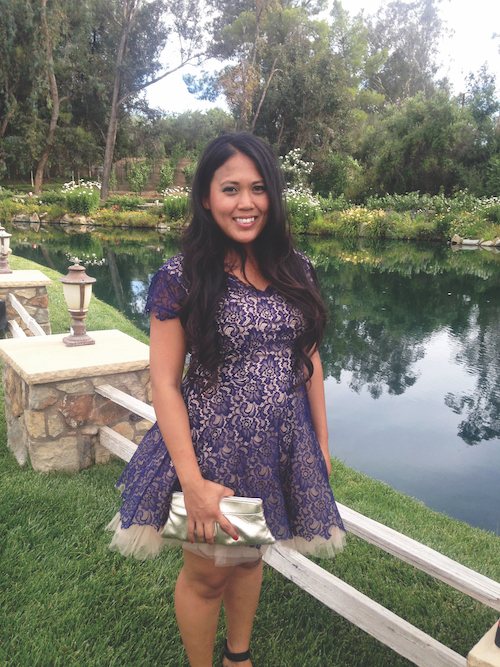 Andrea Aguilar
2008
Andrea Aguilar (B.A., Teledramatic Arts and Technology), Venice, is a producer for Ovation, a cable TV network that showcases arts and culture. She also has worked with Surfers Healing, a nonprofit organization that takes children with autism surfing, and on MTV's "It Gets Better" program in collaboration with The Trevor Project. "The opportunities I've had through producing have given me a great perspective on American culture," Andrea said, "because I've had the chance to learn so much about different people and what makes them tick." She lives with "the love of my life, Ryan," and dog, Yoshi. "Since leaving CSUMB, I can proudly say I've accomplished a number of my goals," she said. "I hope to continue to make a difference and inspire others through my medium – the camera lens."
2009
Steven Becker (B.A., Human Communication) is interim head coach of the men's basketball team at California State University, Dominguez Hills. Previously an assistant coach at CSUDH, he was elevated to the top spot when the head coach left.
2010
Johanna Johnston (B.S., Business Administration) was appointed assistant campus director of the Azure College branch in Sebring, Florida. Johanna oversees all administrative departments at the private college campus. She is president of the Heartland Young Professionals, a member of the Highlands Little Theatre and a U.S. Air Force veteran.
Marcus Lawrence (B.S., Kinesiology) earned a master's degree in exercise science from Appalachian State University in 2012 and is completing a doctorate in interdisciplinary biology at the University of North Carolina at Charlotte. He has authored or co-authored several articles, including one recently published in the Scandinavian Journal of Medicine & Science in Sports.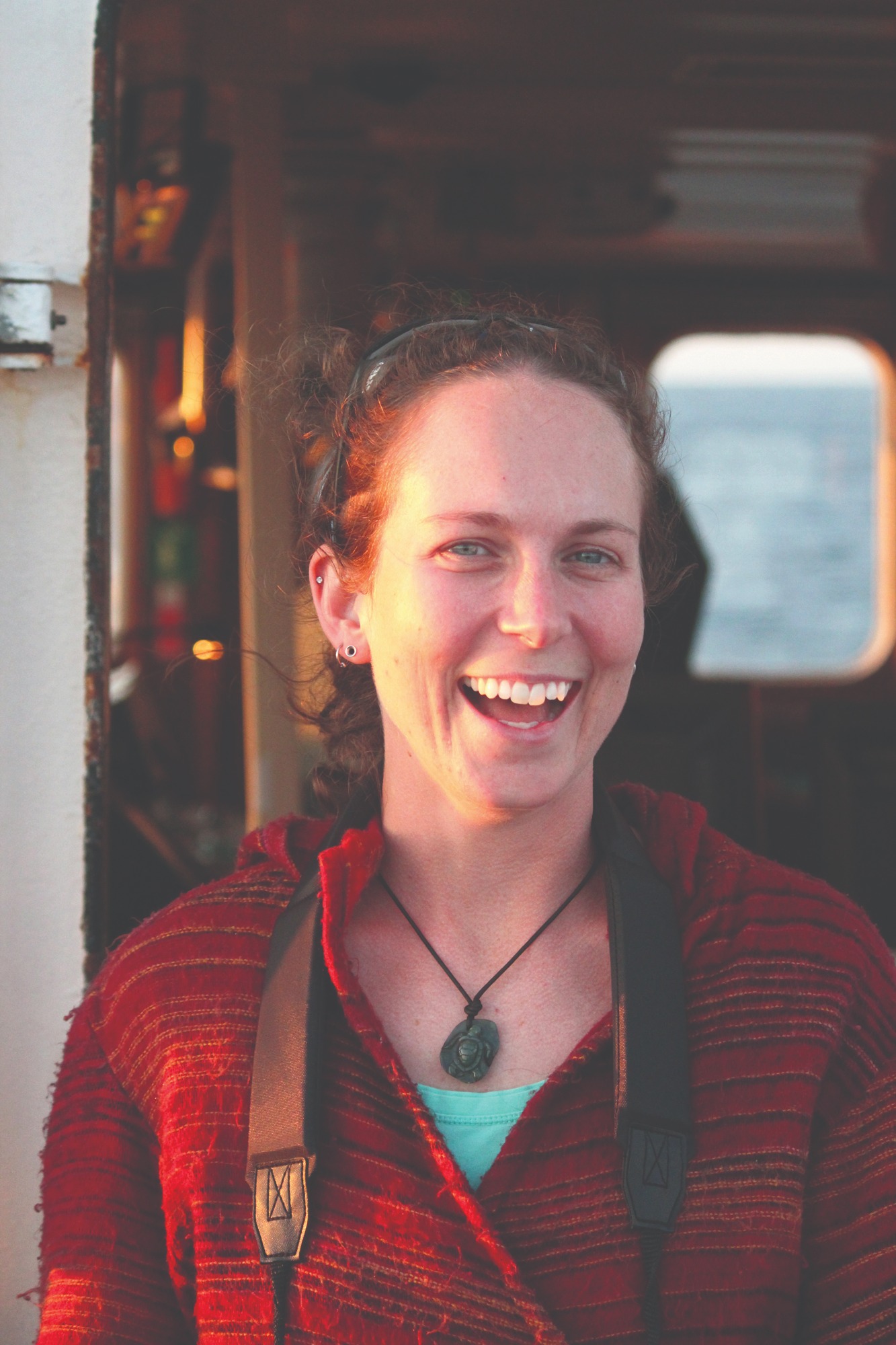 Jessica Riggin
Jessica Riggin (B.S., Environmental Science, Technology and Policy), Townsville, Australia, has been working and volunteering Down Under since graduating from CSUMB, where the Undergraduate Research Opportunities Center gave her a taste of life south of the equator. She returned to New Zealand in 2011 to volunteer on two whale and dolphin-research projects, and then moved to Australia in 2013. "This move was instigated by my UROC-sponsored dolphin-research internship in New Zealand in 2010," Jessica wrote. She now is working as a marine mammal observer for Gardline Marine Sciences Australia. She previously worked as a freelance environmental consultant on a number of marine mammal and marine megafauna projects through James Cook University, RPS Energy and the Commonwealth Science Innovation & Research Organization. Jessica recently traveled to the United Kingdom, earning certifications in maritime safety and marine mammal monitoring on seismic surveys.
Theresa A. (Madsen) Smith (B.S., Environmental Science, Technology and Policy) is a member of the National Oceanic and Atmospheric Administration Commissioned Officer Corps. In her current position, located in Seattle, she is a benthic mapping specialist with the Alaska Fisheries Science Center of the National Marine Fisheries Service. She previously was a junior officer aboard the NOAA ship Fairweather, based in Ketchikan, Alaska. She recently wrote her former professor, Rikk Kvitek, who directs the Seafoor Mapping Lab in CSUMB's Division of Science and Environmental Policy: "I am now reviewing and using the backscatter skills you taught me in class for fish habitat mapping," she said. "I am frequently reminded of how outstanding a program CSUMB offers to an undergraduate with your class and the innovation you have in the industry. Thank you for everything you have taught me."
2011
Chris Carpenter (B.A., Teledramatic Arts and Technology) Salinas, teaches production classes in CSUMB's Cinematic Arts and Technology Department. Chris also serves on the board of directors for the CSUMB Corporation. He and his wife, Mindy, have two sons.
Dominick Guglielmo (B.A., Teledramatic Arts and Technology) is a production coordinator at Imaginary Forces, a creative design studio and production company. He recently bought a condo in Long Beach.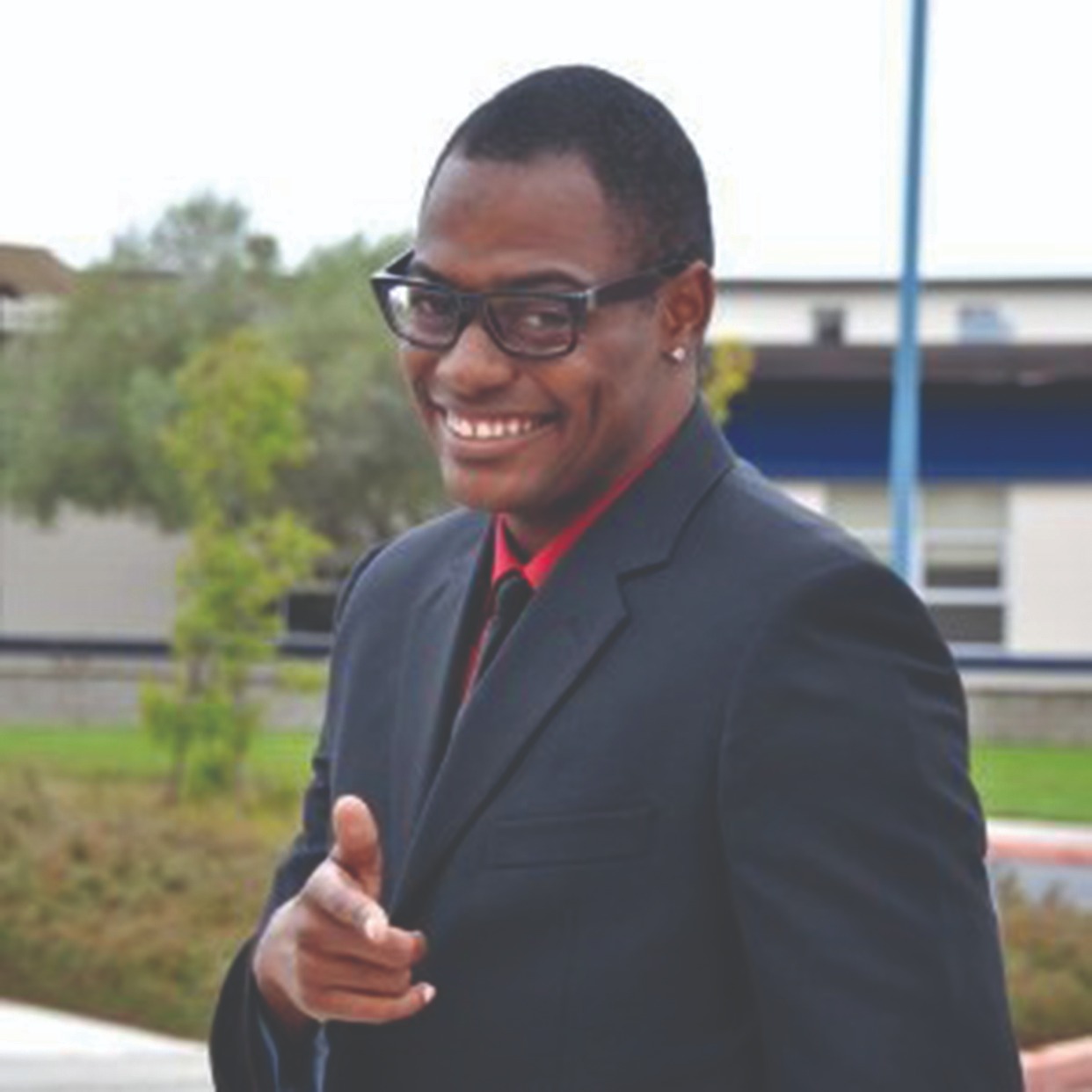 Lewis Hall
Lewis Hall (B.A., Psychology) is pursuing a master's degree in higher education administration at the University of Texas at Austin. Lewis works as a graduate assistant for special projects under the dean of students at UT. He also is an executive officer in the campus Higher Education Administration Student Professional Association. He volunteers with Austin Partners in Education as a second-grade reading coach. "One day I hope to return to CSUMB and contribute to making it one of the top CSU campuses," he wrote. "Currently saying 'Hook 'em Horns,' but there is still 'Nothing hotter than an Otter!'"
Bethany Mayer (Master of Business Administration) was named president and CEO of Ixia, a networking technology company headquartered in Calabasas. Bethany previously was a senior vice president at HP.
2012
Renee Infelise (B.A., Teledramatic Arts and Technology) earned a master's degree in Applied Theater Arts from the University of Southern California last spring. She also completed a month-long internship in India, studying with a social justice theater group, Jana Sanskriti. Following a move to the Bay Area, she plans to apply her theater and film training to the nonprofit world.
Lydia Jennings (B.S., Environmental Science, Technology and Policy), Tucson, Arizona, is pursuing a doctorate at the University of Arizona Department of Soil, Water and Environmental Science. Lydia is working on phytoremediation of copper mining sites. She was awarded a Sloan Fellowship for Native Americans in STEM fields and an Environmental Protection Agency fellowship for students working on Superfund sites. Lydia also has started running marathons.
Sara Kelly (B.S., Environmental Science, Technology and Policy) received a prestigious fellowship from the National Science Foundation Graduate Research Fellowship Program. She is pursuing a doctorate in watershed science at Utah State University.
D.J. Milligan (B.S., Business Administration) and Darcy (Lake) Milligan (B.A. Human Communication '11) were married in summer 2013. Both work at the Bayonet & Black Horse golf courses in Seaside.
Imelda Muñoz (B.A., Human Communication) completed a master's program in ethnic studies at San Francisco State University. She conducted summer research as a pre-doctoral scholar at the University of California, Irvine. Receiving an E.D. Farmer International Fellowship for incoming students, she began a doctoral program in Latin American studies at the University of Texas at Austin.
Michael Neel (B.A., Teledramatic Arts and Technology) works for Apple Inc. and is pursuing a master's degree in film production at San Diego State University.
2013
Ariel Barry (B.A., Human Communication) earned a master's degree in journalism and public affairs from American University in Washington, D.C., completing an internship at NPR affiliate WAMU-FM. Ariel now is a reporter for CBS affiliate WBOC-TV in Salisbury, Maryland.
Maritza Bautista (B.A., Liberal Studies) was awarded the first $2,000 John and Dorothy Perry Scholarship to support her pursuit of a teaching credential. She is taking online classes through CalState TEACH while teaching STEM subjects at Tiburcio Vasquez Elementary School in Salinas.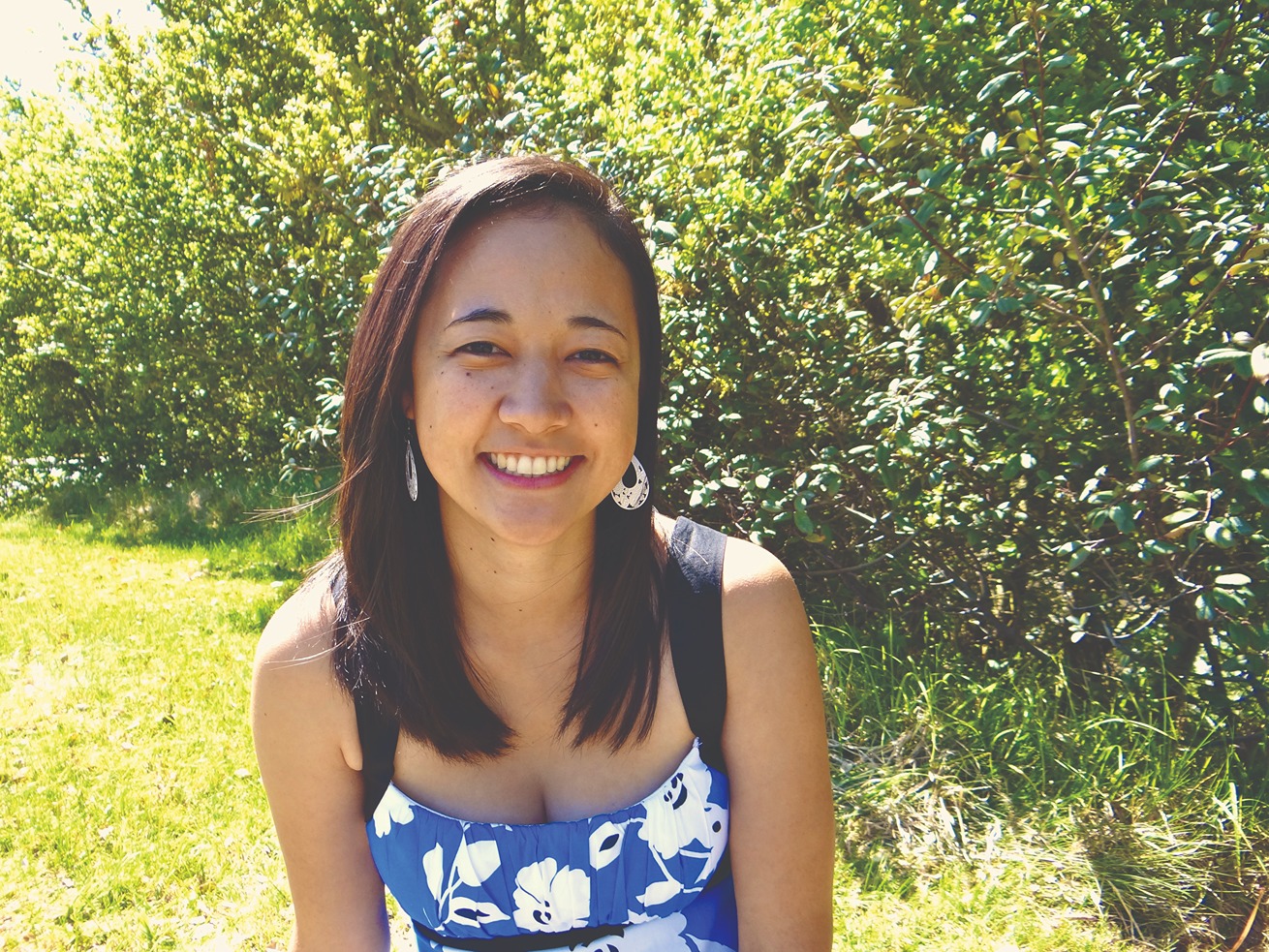 Melissa Powell
Melissa Powell (B.A., Psychology) returned to her alma mater in May to be the featured alumna speaker at the year-end celebration of the Undergraduate Research Opportunities Center. The former UROC and McNair scholar is pursuing a doctorate in STEM education at the University of California, Irvine. Earlier this year, Melissa received a $96,000 fellowship from the National Science Foundation's Graduate Research Fellowship Program. Her doctoral research examines how teaching tactics influence student learning, academic motivation and interest in higher education among underrepresented populations.
2014
Ed Carapezza (B.A., Cinematic Arts and Technology) created the National Music Sanctuary, which produces high-quality video recordings of musicians for promotional purposes. More than a dozen musicians, including Greg Brown, have responded to invitations to perform on camera. Ed and his production company, Dangerbag, often partner with CSUMB faculty, staff and students on the recordings, while the acoustically perfect Music Hall has been a frequent venue. He hopes the project eventually will turn a profit; until then, he continues working as a carpenter. To watch videos and learn more, visit sharedvisionfilms.com.
DJ Escobar (B.A., Visual and Public Art) proposed to his girlfriend, Abby Williams (B.A., Human Communication '05, M.A., Education '13), during commencement 2014 ceremonies. (She said yes!) He then drove across the country to New York State, where he is pursuing a master's degree in higher education at Syracuse University. He also is working as a residence hall director at Onondaga Community College in Syracuse. He and Abby plan to get married after he finishes graduate school in summer 2016.
Sean LaTour (B.A., Liberal Studies) is following up on his senior capstone project with efforts to create a scholastic skate league in Northern California middle and high schools. He has been working to build support among skaters, schools, sponsors and the National Scholastic Skate League, based in Southern California. The Sacramento Sheriff's Community Impact Program gave him $3,000 to conduct a summer program that takes inner-city kids to skate parks around Northern California.
Class Notes
Published Feb. 2, 2019
Alumna earns education doctorate, heads to Harvard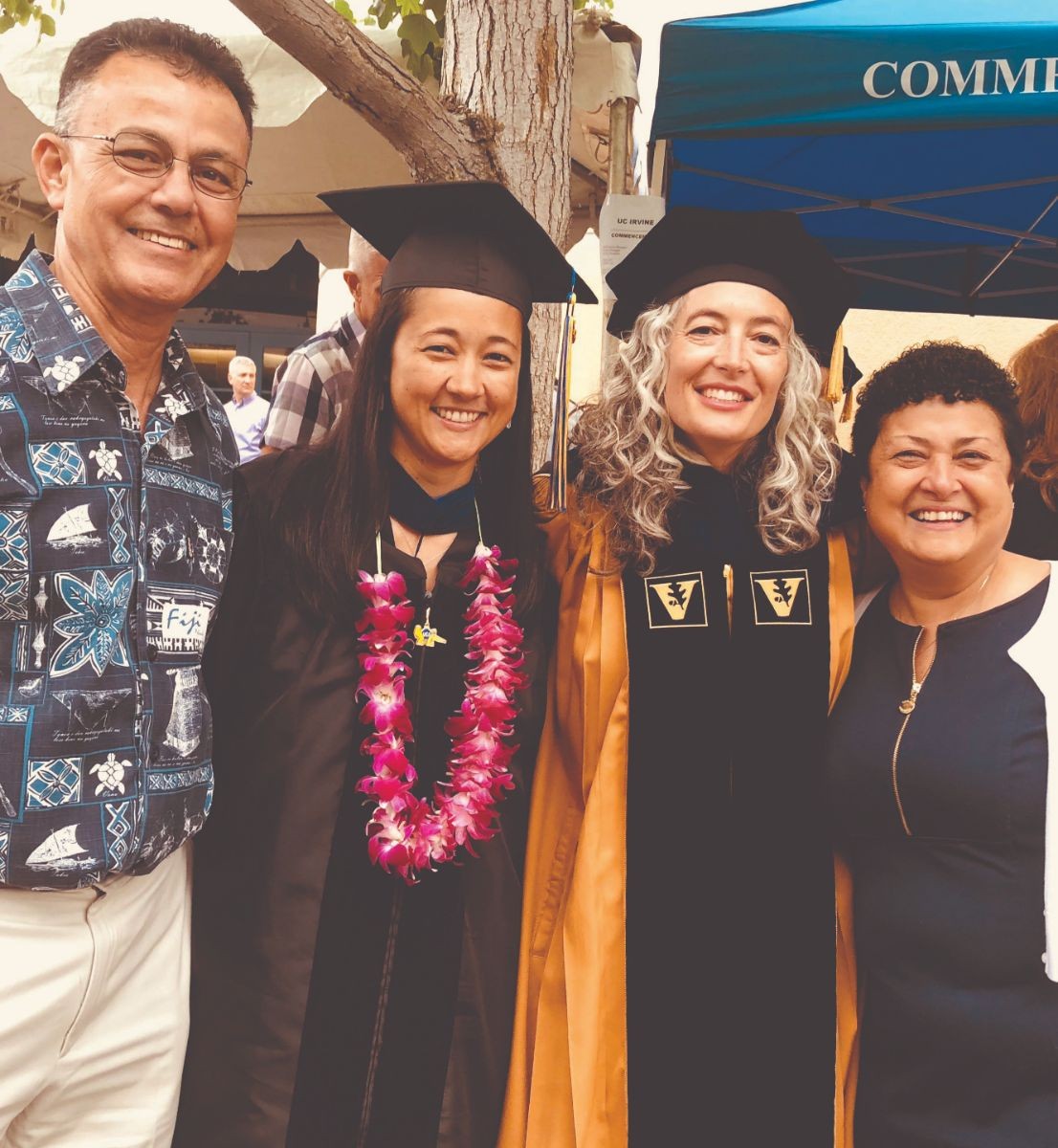 Melissa (Powell) Callaghan (B.S., Psychology, 2013) finished her doctorate degree in education from UC Irvine and started a postdoctoral fellowship at Harvard University.
While at CSUMB, Callaghan was a McNair and Undergraduate Research Opportunities Center Scholar. Mentored by CSUMB psychology professor Jennifer Dyer-Seymour, Callaghan conducted undergraduate research at CSUMB, UCLA and Stanford University on a range of subjects including how children use sarcasm to bully or defend against bullying, how young adults' decisions are affected by their cultural values, and how children use private speech to persist through challenging tasks.
In her first year as a doctoral student in the School of Education at UC Irvine, Callaghan received a prestigious $138,000 National Science Foundation Graduate Research Fellowship. She also served in a leadership position with UC Irvine's Diverse Educational Community and Doctoral Experience (DECADE) program to ensure that incoming education graduates received guidance to successfully progress through the doctoral program.
In her fellowship at Harvard, Callaghan will be on the ground floor of a $30 million literacy initiative to "Reach Every Reader" supported by Priscilla Chan and Mark Zuckerberg, co-founders of the Chan Zuckerberg Initiative. Harvard will partner with the Massachusetts Institute of Technology and Florida State University to use a unique combination of cutting-edge education, neuroscience research, and learning technologies to ensure every child is reading at grade level by the end of the third grade, through individualized assessment and interventions.
Callaghan will be working with digital learning tool developers and educational assessment teams to design digital literacy tools, improve design features that align with children's learning abilities, and assess effectiveness.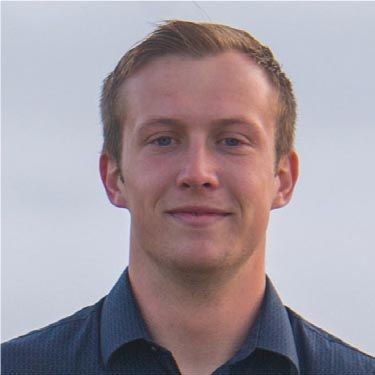 2018
Blake Stocker (B.S., Business Administration) took on a leadership role the summer after graduation while working for CSUMB University Affairs. He led two student assistants during a summer-long visual content refresh project for the university and concurrently launched his own photography business. Blake has most recently earned his Concrete Field Testing Technician Grade 1 certification and Nuclear Gauge Reading Certification. Both certifications will support him in his current role working as a Field Technician at Kleinfelder, an architecture, engineering and science consulting firm in Salinas.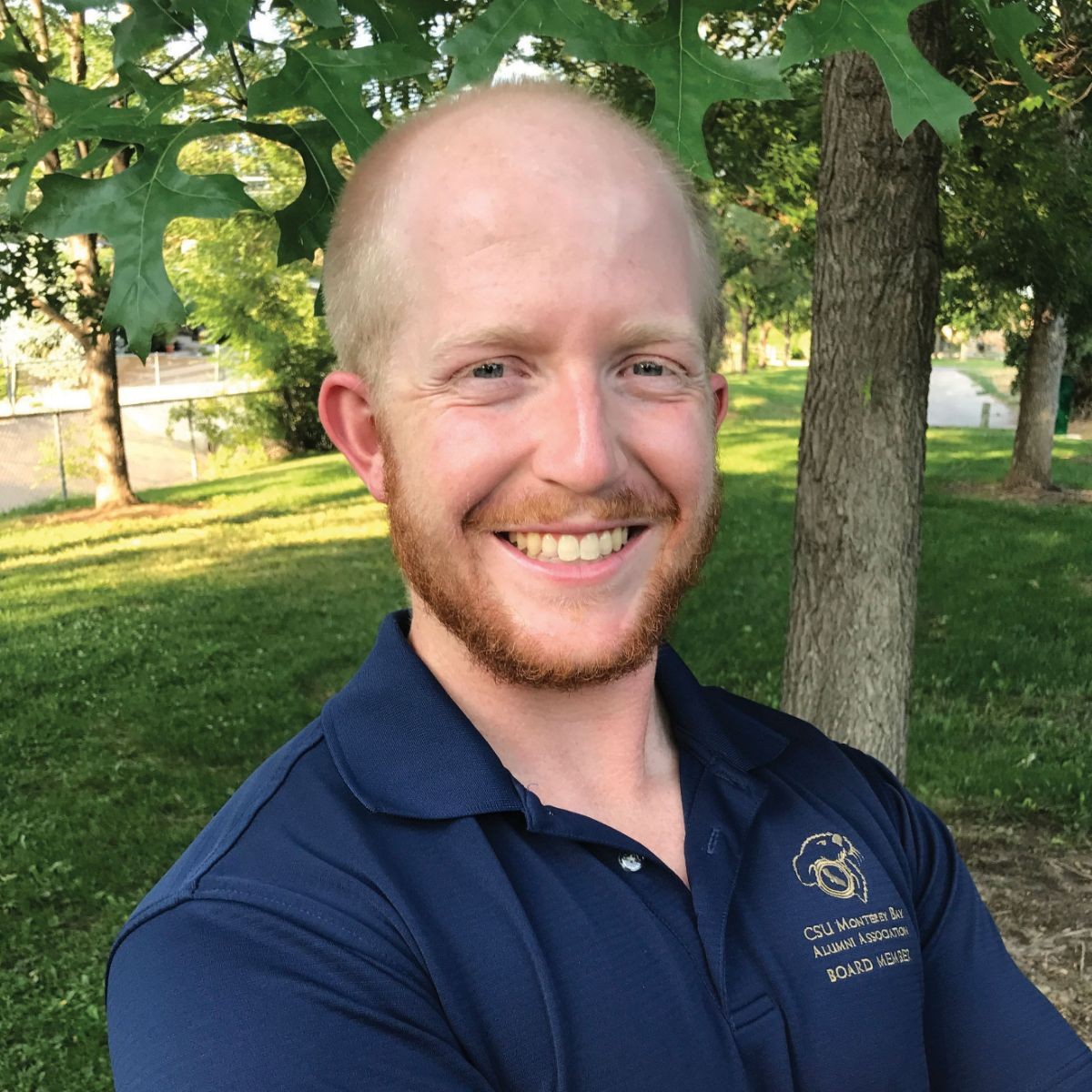 2016
Brent Taylor (B.S., Business Administration) currently resides in Denver, Colo., working as the Grants and Contracts Administrator at the University of Denver. Although he lives in Colorado, Brent continues to serve the CSUMB community in his role as the Financial Officer for the CSUMB Alumni Association Board of Directors.
Cristina Hernandez (B.S., Mathematics) traveled Europe for more than a month after graduation. She then returned to her hometown of San Diego to embark upon San Diego State's single subject teaching credential program. She successfully completed the program in 2017 with a credential in mathematics, and is now in her second year of teaching math at a San Diego high school. She is also assistant coach for the high school's cross country and track teams.
2015
Sarah Boos (B.A., Human Communication) leads many facets of CSUMB's alumni relations efforts in her current role as CSUMB's Annual Giving and Alumni Relations Coordinator. Prior to working for CSUMB, Sarah spent two years as Marketing and Development Coordinator for the Monterey Jazz Festival. Sarah is an active member of the Monterey community, where she has served on the Arts Council for Monterey County Board of Directors since June 2017.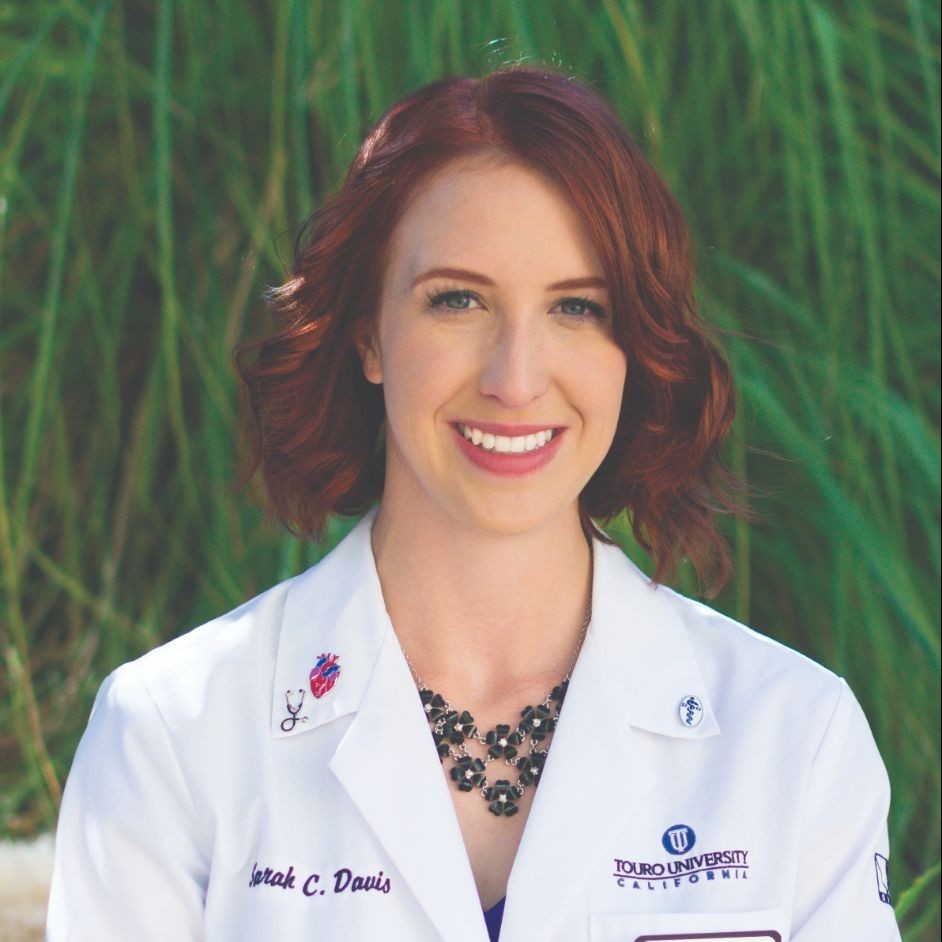 Sarah Davis (B.S., Biology) graduated from CSUMB with a concentration in molecular biology and then went on to complete her Master's of Science in Medical Health Science at Touro University California, where she is now in her second year of medical school. She actively participates in diabetes outreach and volunteers treating patients in the Vallejo community using osteopathic manipulative medicine. She plans to specialize in Family Medicine and return home to the Monterey Bay area to practice after she becomes a physician.
2012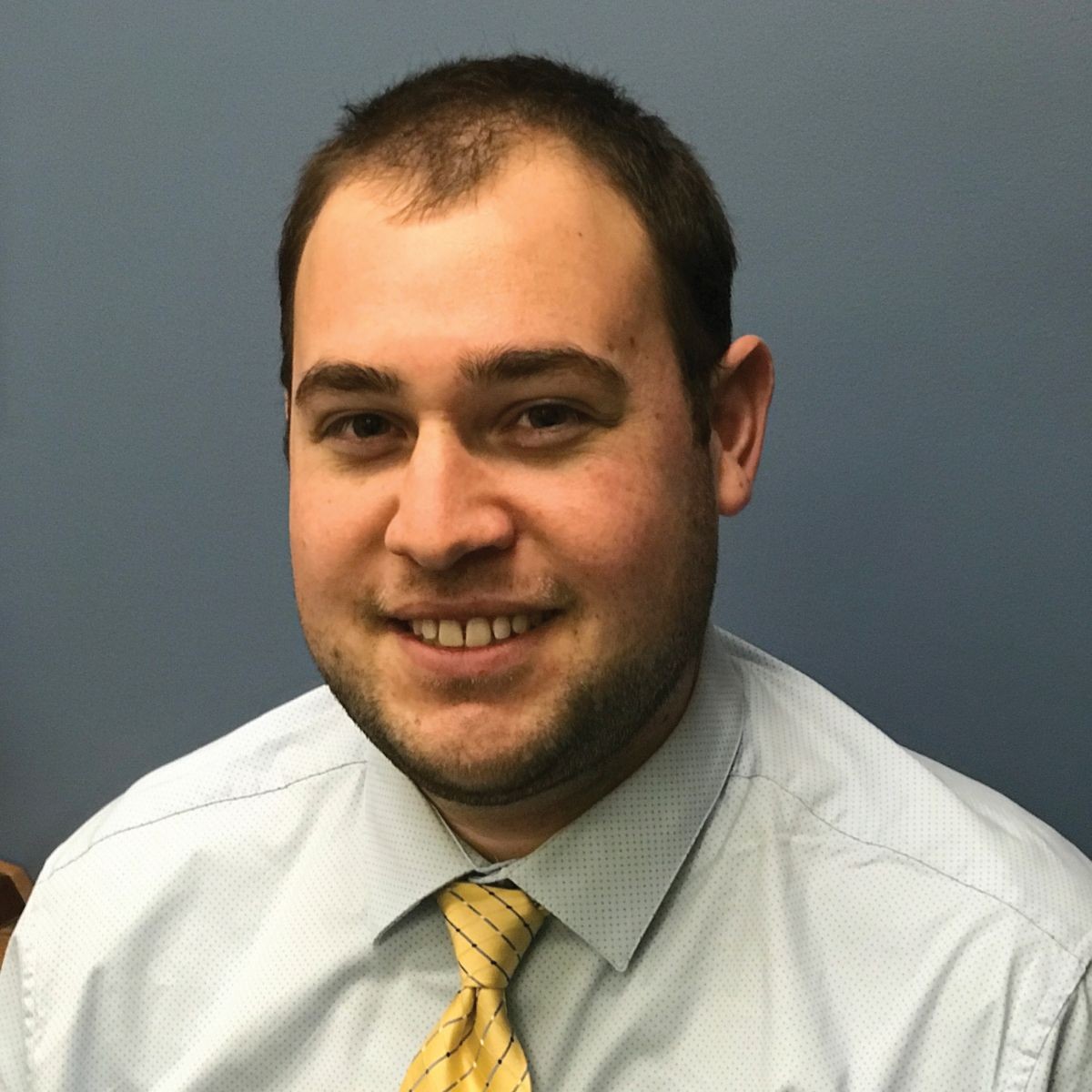 Steven Macias (B.S., Business Administration) serves as Chief of Staff and Programs for The Panetta Institute for Public Policy. In 2011 he began employment as Executive Administrator for the Oldtown Salinas Association, where he worked to redevelop the downtown Salinas area. That same year, he was hired by Mesa del Sol Vineyards to implement social media strategies. In 2013 he became an office assistant for the City of Monterey, and shortly after was hired by Smith Micro Software Inc. to help expand the company's social media and online presence. He joined the Panetta Institute in 2015 and previously worked as office manager and program coordinator.
Juliana Gonzales (B.A., Psychology) earned a master's degree in social work with a concentration in mental health from Washington University in St. Louis, Mo., in 2014. She lived in St. Louis for four years after graduating and became a licensed clinical social worker. She recently relocated to San Diego to be close to family and works for Family Healthcare Centers of San Diego.
2007
Jaqui Hope (B.A., Human Communication) currently serves as the Visual and Performing Arts Coordinator for Monterey Peninsula Unified School District. She creates, upgrades and manages the visual and performing arts at 20 elementary, middle and high schools around the county.
2005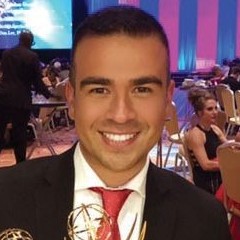 Christian Cazares (B.A., Teledramatic Arts & Technology) is a reporter at NBC10/Telemundo62 in Philadelphia. He has won a total of eight Emmy Awards for his individual work, including three he received most recently in October from the Mid-Atlantic chapter of the National Association of Television Arts and Science (NATAS). His station's news teams took home 11 awards. The Telemundo 62 team won Best Newscast in their region, which was especially meaningful to them because they beat their sister station NBC 10, after launching only five years ago. Christian says he owes his success to CSUMB.
1998
R.V. Pettit (B.A., Liberal Studies) currently teaches Economics and Social Studies at Gilbert Classical Academy High School in Gilbert, Ariz., ranked the 20th best high school in the nation by U.S. News & World Report. Pettit also coaches football, basketball and baseball. He recently completed a Master of Arts in Educational Leadership.
Aubrey Madrigal (B.A., Human Communication) works for the Monterey County Business Council and the Monterey County Film Commission. "Two organizations that have their hearts in Monterey County, helping people and businesses to live and fourish," she wrote. "I love it!"
Vanessa (Henry) Gonzales (B.A., Humanities and Communication) is employed as an administrative support coordinator for the CSUMB Department of Social Work. She was previously employed for five years in the financial services industry. Gonzales says she is elated to be on campus again and excited to be involved with the master of social work program and see it and the university grow!
Louis Martin (B.A., Humanities and Communication) wrote and self-published a book called "The True Believers" in 2017 about cultism in traditional martial arts. The book was successful enough for him to quit his job and start writing full time. He now owns his own website and has published a second book.
2006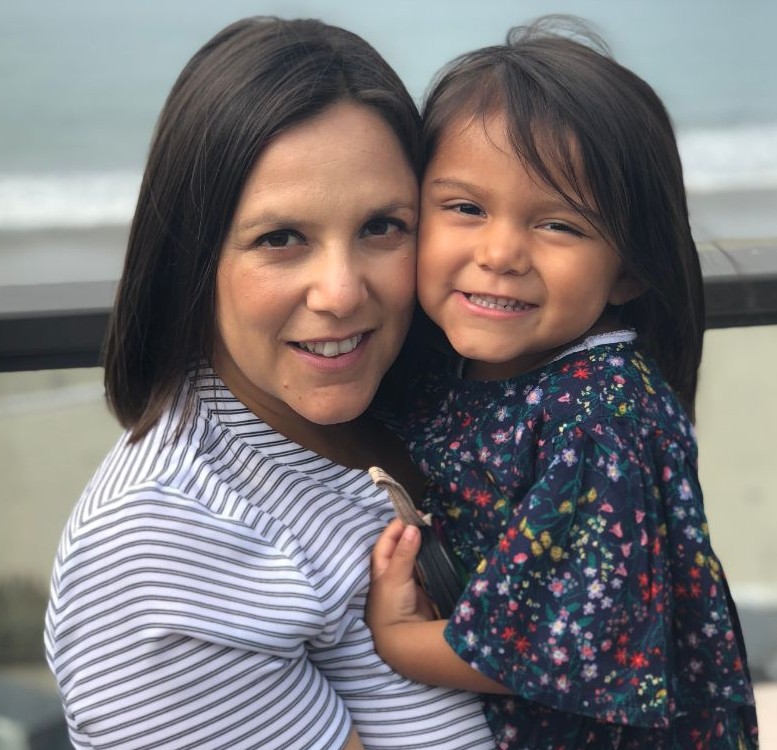 Blanca Melchor (B.A., Human Communication) worked with CSUMB TRiO Upward Bound after graduation, helping low-income students from the tri-county area pursue higher education. She earned a master's degree in counselor education from San Jose State University and recently started a new job at Gavilan College in Gilroy, California, as a non-credit counselor in continuing education. She serves primary English learners and adult students working towards their high-school equivalency diploma. She's been married for six years and has a child, Ximena, age 4.
Savannah (Armstrong) Prince (B.S., Earth Systems Science and Policy) has been teaching middle school science for 12 years and is currently employed by the Imperial Unified School District in Imperial, California. She earned a master's degree in cross-cultural teaching and published a children's book, "Manny the Mola," that she wrote as part of her senior capstone project. In her personal life, Prince is married with two daughters and volunteers as their Girl Scout troop leader and swim team coach.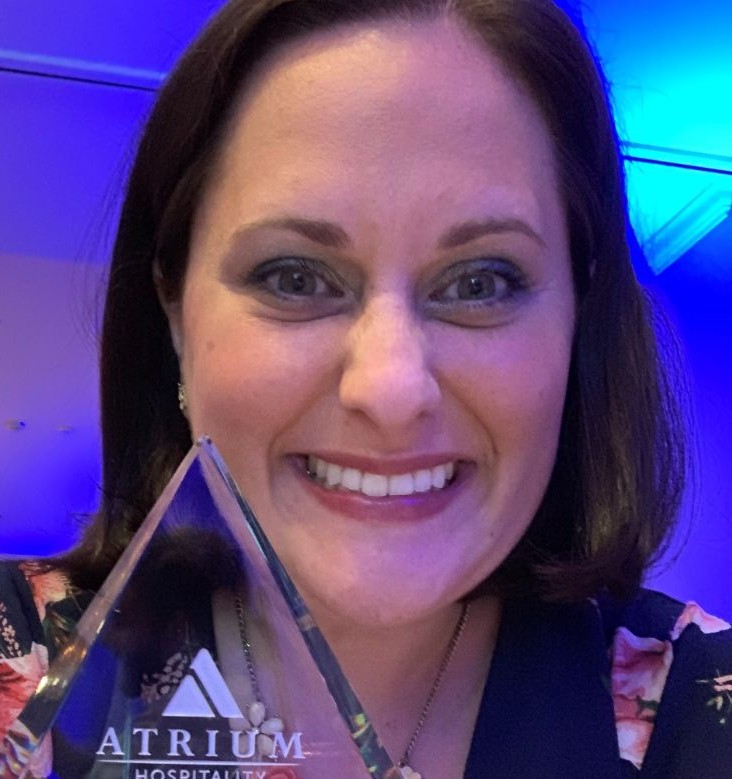 Melody Rico (B.S., Earth Systems Science and Policy) is the Event Sales Manager at Embassy Suites by Hilton, Monterey Bay. She was honored with a Platinum Club Member Award from Atrium Hospitality, which manages 82 hotels. She reached her sales goals for the past three years and was one of 33 sales managers out of 300 who were rewarded with a trip to Florida to celebrate their accomplishments.
2005
Rey Anthony M. Osoteo (Teaching Credential, Mathematics) is a literacy specialist at the John Steinbeck Library in Salinas.
2004
Daniel E. Prescod (B.A., Humanities & Communications) recently became counsel of business and legal affairs at Levity Live Production in Los Angeles. He handles production-related matters for various television shows and The Improv comedy clubs.
2003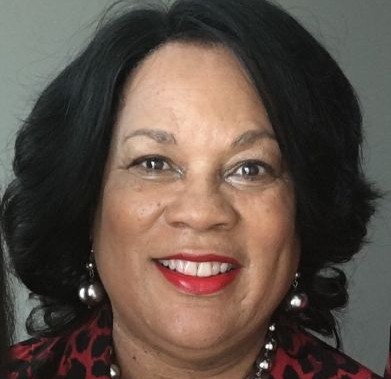 Princess Pope (B.A., Social and Behavioral Science; M.A., Education, 2005) recently became Community Relations Director for Monterey County Housing Advocates, which strives to reduce the shortage of affordable housing units available to students, seniors, veterans, low-income and the homeless. As an undergraduate at CSUMB, Pops served on the Associated Students as a Multicultural Senator. As a graduate student, she served as CSUMB Upper Division Academic Senator, and was honored to be the first African American student named a Sally Casanova Scholar. Pope is an educational advocate and community organizer. For the past 19 years she has served on the executive committee of the Monterey County NAACP as Education Chair and College Scholarship Coordinator. For five years she volunteered on the board of directors of the Village Project as secretary. In Summer 2019 she completed a nine-day intensive, transformational leadership training with the United Way of Monterey County (UWMC). She supervised CSUMB Service Learning Students and has volunteered on community and educational boards, including for Monterey Peninsula College and Monterey Peninsula Unified School District. In her personal life, Pope has been married to Ray Pope — UWMC 2019 Lifetime of Service Award Winner — for 43 years. They have six children and six grandchildren.
Bobby Quiñonez (B.S., Earth Systems Science and Policy) was promoted to the position of College Administrative Analyst in November 2017, and is completing his 15th year as a CSUMB employee. He is serving a second term as president of the CSUMB Alumni Association during the CSUMB's 25th Anniversary and excited that his wife of 14 years, Amber (Bowles) Quiñonez (B.A., Humanities and Communication, 2002), has joined the board this term.
2002
Kate (Ammerman) White (B.A., Social and Behavioral Sciences) has earned a doctorate degree in education and is employed as director of continuing education at California State University, East Bay.
1999
Shawn De Haven (B.A., World Language and Cultures) went to Japan in 2011 and earned a master's degree in comparative culture. He also married, had two boys, and started working as a teacher at universities in the cities of Tokyo and Chiba. He currently teaches at the International University of Health and Welfare, a medical university in Narita, Japan.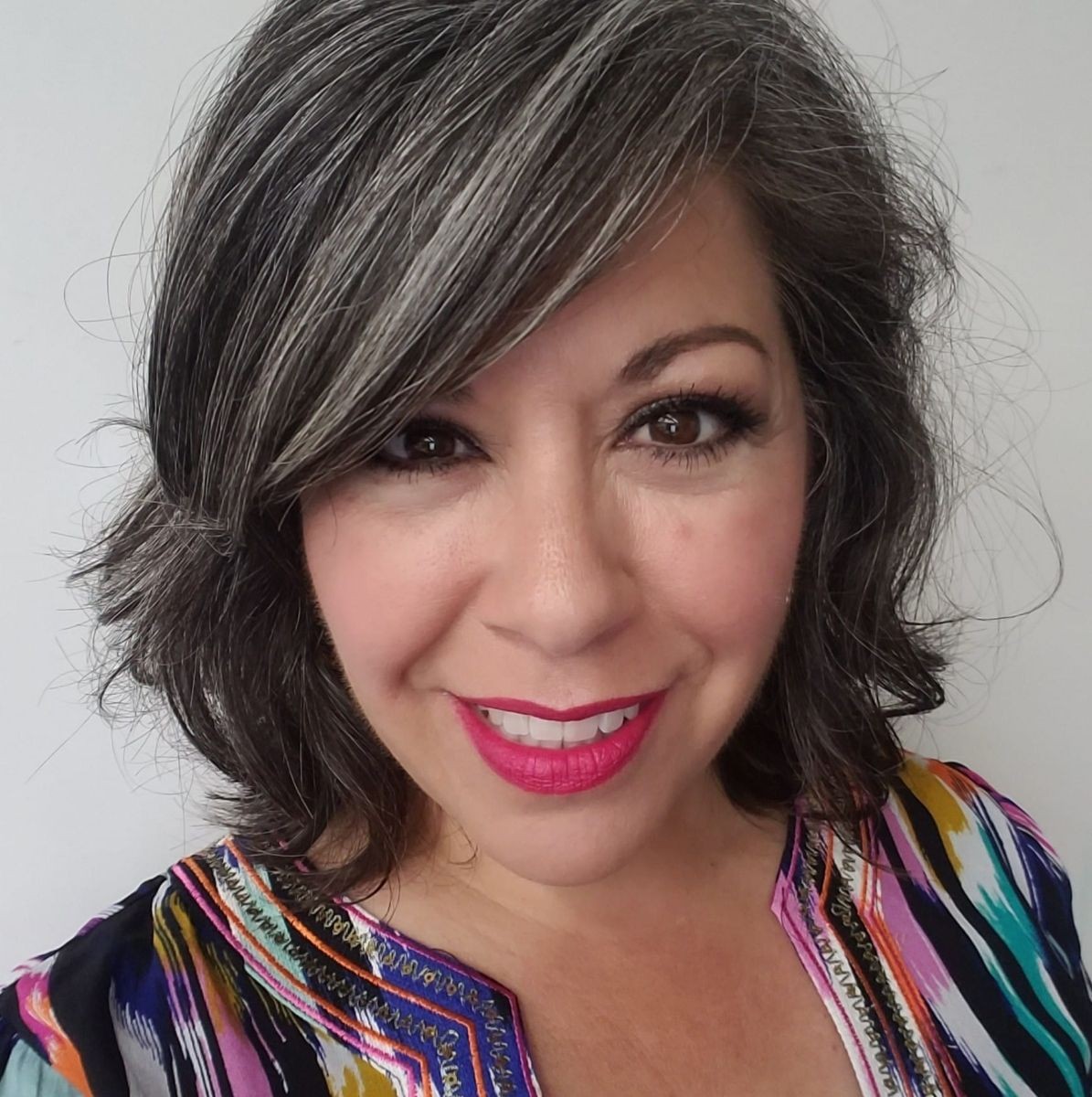 Christina McGovern (B.A., Liberal Studies and Teaching Credential) has been an educator for 22 years, teaching all levels from elementary to post-graduate students aspiring to become teachers. She recently moved back to the Monterey area and is employed by the North Monterey County Unified School District as a middle school English and social science teacher. She is also working with the Youth Cinema Project, which connects arts integration in education with her passion for theater. She has worked with The Western Stage theater company in Salinas for more than 20 years.
Phillip Pletcher (B.A., Teledramatic Arts and Technology) recently became lead agent in technical support for Capital Insurance Group, where he's been employed for 24 years. He was recently widowed after serving as primary caregiver for his partner for more than 18 years. He is writing again after a 16-year hiatus. He won first prize in the early 2000s in the Rhode Island Institute Screenplay Contest.
Share news of your activities and achievements! Go to csumb.edu/alumni, select News, then Submit a Class Note.