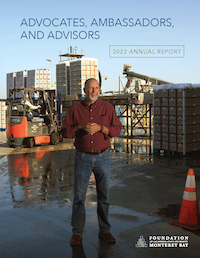 2022 Foundation Annual Report Magazine
California State University, Monterey Bay proudly presents the tenth edition of the Foundation Annual Report Magazine featuring inspiring donor stories, our giving society list, and much more. Contact us at give@csumb.edu if you would like a physical copy mailed to you. View annual Report on Readz
Featured Stories
2021 Foundation Annual Report Magazine
California State University, Monterey Bay proudly presents the ninth edition of the Foundation Annual Report Magazine featuring inspiring donor stories, our giving society list, and much more. Contact us at give@csumb.edu if you would like a physical copy mailed to you. View annual report on Readz
Featured Stories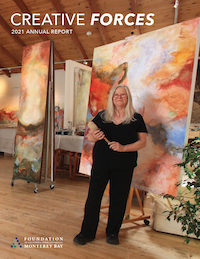 2020 Foundation Annual Report Magazine
California State University, Monterey Bay proudly presents the eighth edition of the Foundation Annual Report Magazine featuring inspiring donor stories, our giving society list, and much more. Contact us at give@csumb.edu if you would like a physical copy mailed to you. View annual report on Issuu
Featured Stories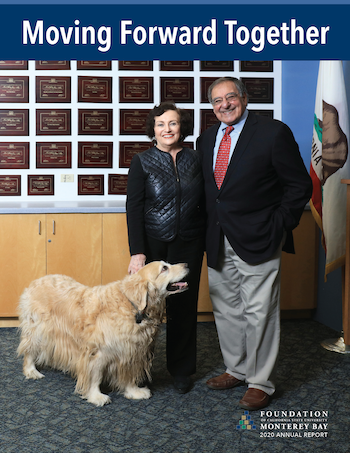 2019 Foundation Annual Report Magazine
California State University, Monterey Bay proudly presents the seventh edition of the Foundation Annual Report Magazine featuring inspiring donor stories, our giving society list, and much more. Contact us at give@csumb.edu if you would like a physical copy mailed to you. View annual report on Issuu
Featured Stories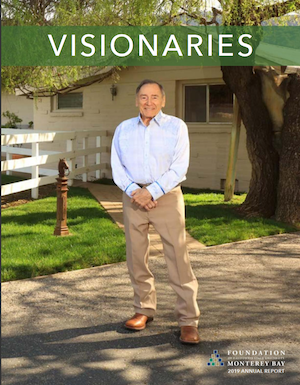 2019 Annual Report featuring Robert Darwin
Bob Johnson: Outstanding in his Field
Johnson actually considered doing something besides farming with his education, but at that time, the vacuum cooling system for transporting produce was invented, and he realized it could change the whole landscape of farming. So he finished his education and came home.
"Other than San Jose State," says Johnson, "Stanford was about as close as I could be to the family farm and still go off to college. I always thought we should have a university in our community, so I was delighted when the Fort Ord Reuse Plan accommodated CSUMB." read more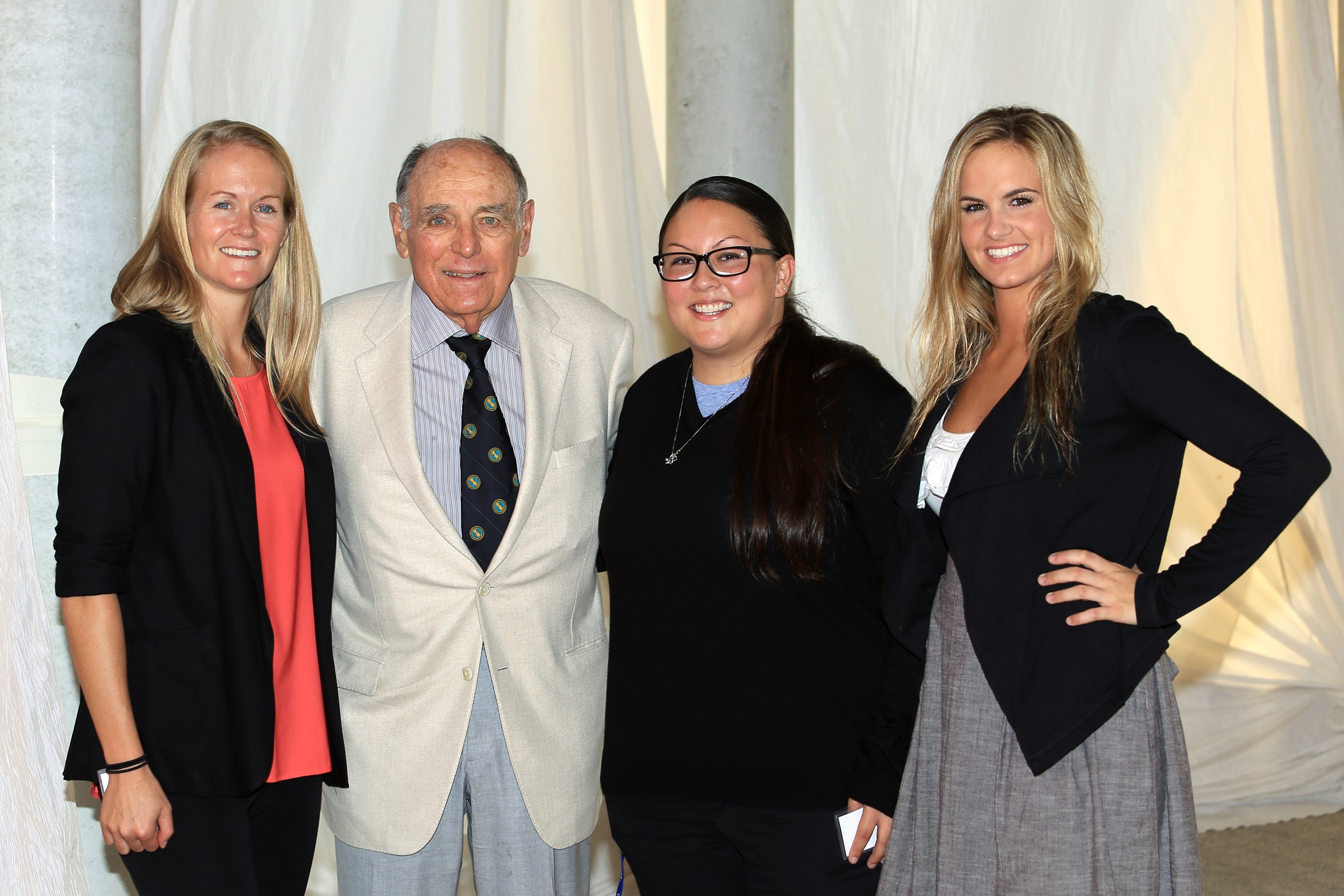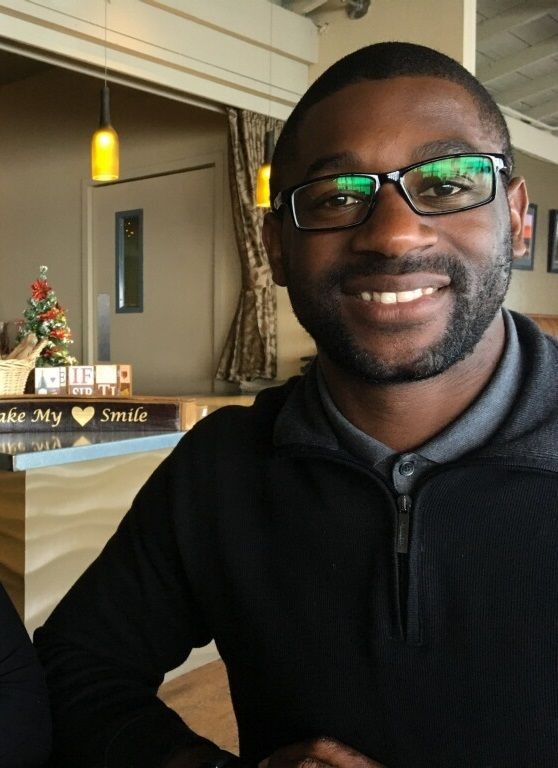 Patterson Emesibe: Overcoming Adversity
Hello, my name is Patterson Emesibe. My parents are immigrants from Nigeria. I am the oldest of 5 kids who were born and raised in Antioch, Tennessee. As a child, I grew up with dreams of being a lawyer, doctor or engineer. This dream was inspired by my parents, who knew this was only possible if they immigrated to the states to start a family, which they did.
When I was 11 years old my parents were separated, filing for divorce and the judge granted my mom custody of the kids. My maternal grandmother moved from California to Tennessee to assist my mom in taking my siblings and I to school, with cooking and other tasks. On the night of August 4th my grandmother brought me to my mother's room, and she was crying. She told me that "Patterson, you're the oldest and the man of the house. I want to let you know that we are moving to California to start over and because you are the man of the house, you need to take care of your siblings and make sure you all stay together". I agreed with her, I cried and gave her a hug. I went to bed that night with this new responsibility of being the man of the house. read more