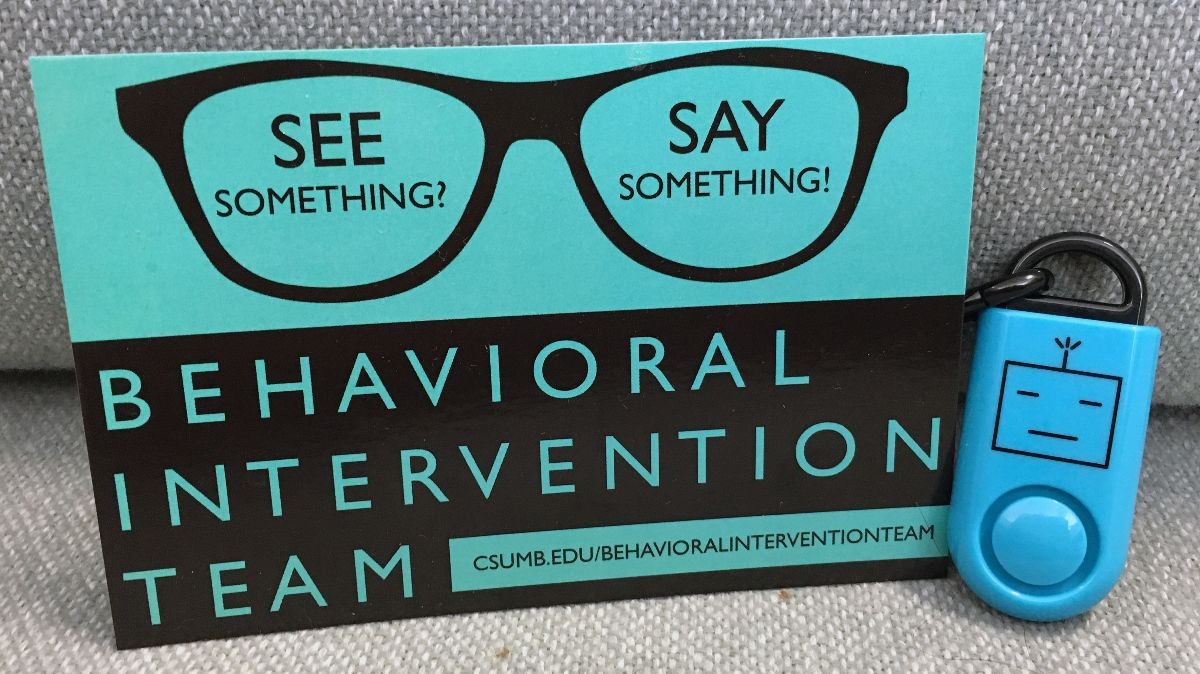 Personal alarms for the campus community
A non-violent means to protect yourself
CSUMB's Human Resources and the Office of Title IX/DHR have joined together to purchase eAlarms for the CSUMB community. These lightweight, reusable emergency devices emit a 130-decibel alarm when pulled. They will be available for free to students, faculty, staff, and MPPs during campus events. Supplies are limited.
If you need immediate advice, contact the Personal Growth and Counseling Center.
If you have any concerns about discrimination in any form, including sexual misconduct, dating/domestic violence, and stalking, please contact the Title IX/DHR office. You can also refer to the campus Resource Sheet to view confidential resources and information for law enforcement reporting.
If you need non-emergency advice about a student concern, you may contact the Care Team or report it using the concerning behavior report.
If you have concerns about a staff or faculty member, you may contact Human Resources at 831-582-3389 or use the concerning behavior report.
Is there a tip line?
Community members may provide tips regarding crimes anonymously either by calling 831-582-4747 or online.