Wait List
Click here for additional assistance logging into the CSUMB Dashboard
You are only permitted to wait list up to 8 units of coursework during a single term
You must verify you have no time conflicts or any other registration blocks that would prevent enrollment from wait list
You must not register and wait list in different sections of the same course.
You are responsible for monitoring your schedule in OASIS self-service
You are responsible for dropping yourself from the wait list for any course you decided you no longer wish to add
You will need a schedule adjustment form (with instructor signature) once the term begins. Your wait list position will only be used for faculty reference.
Step 1
Navigation: OASIS > Main Menu > Self-Service > Student Center > Academics > Enroll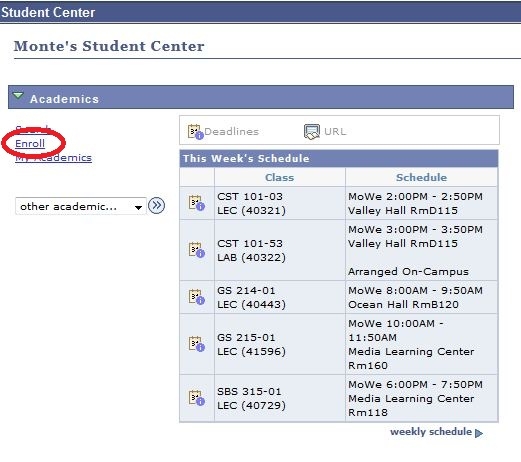 Step 2
Select a Term and click the green continue button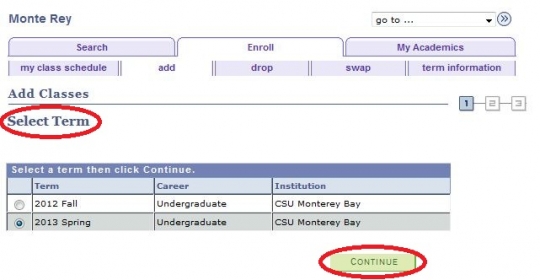 Step 3
Once a course has been selected, if the course is full the course will show as Wait List.
Please Note: You will have the option of either finding another class (or class section); or putting yourself on the Wait List for that class.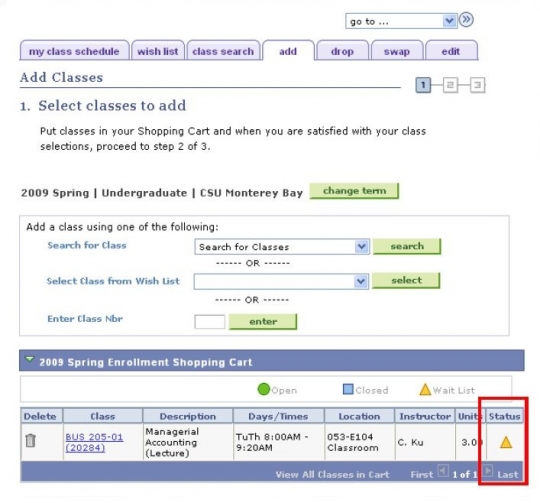 Step 4
Go to "Class Preferences" section page and check Wait List if Class is Full box. Then click "Next".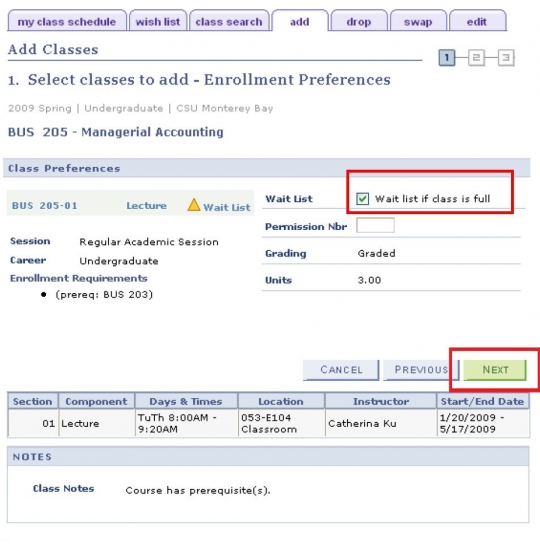 Step 5
Verify class information then click the green "Finish Enrolling" button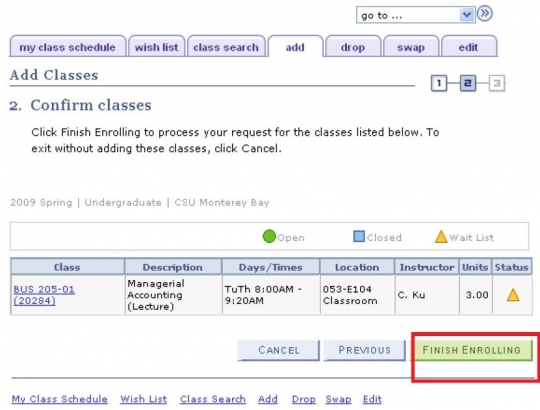 Step 6
Verify the Class Status is Success.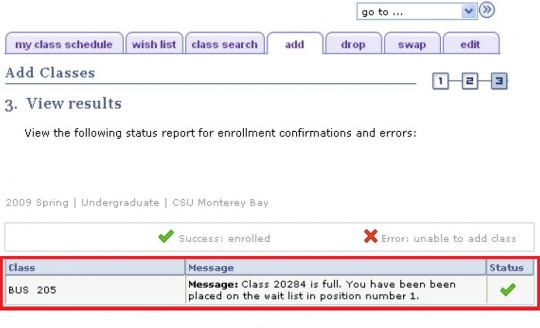 Step 7
Click the "My Class Schedule" Tab. Status will indicate "Waiting" and Wait List Position will indicate your number in the Wait List line.