USDA Secretary Tom Vilsack to speak at Greater Vision 2021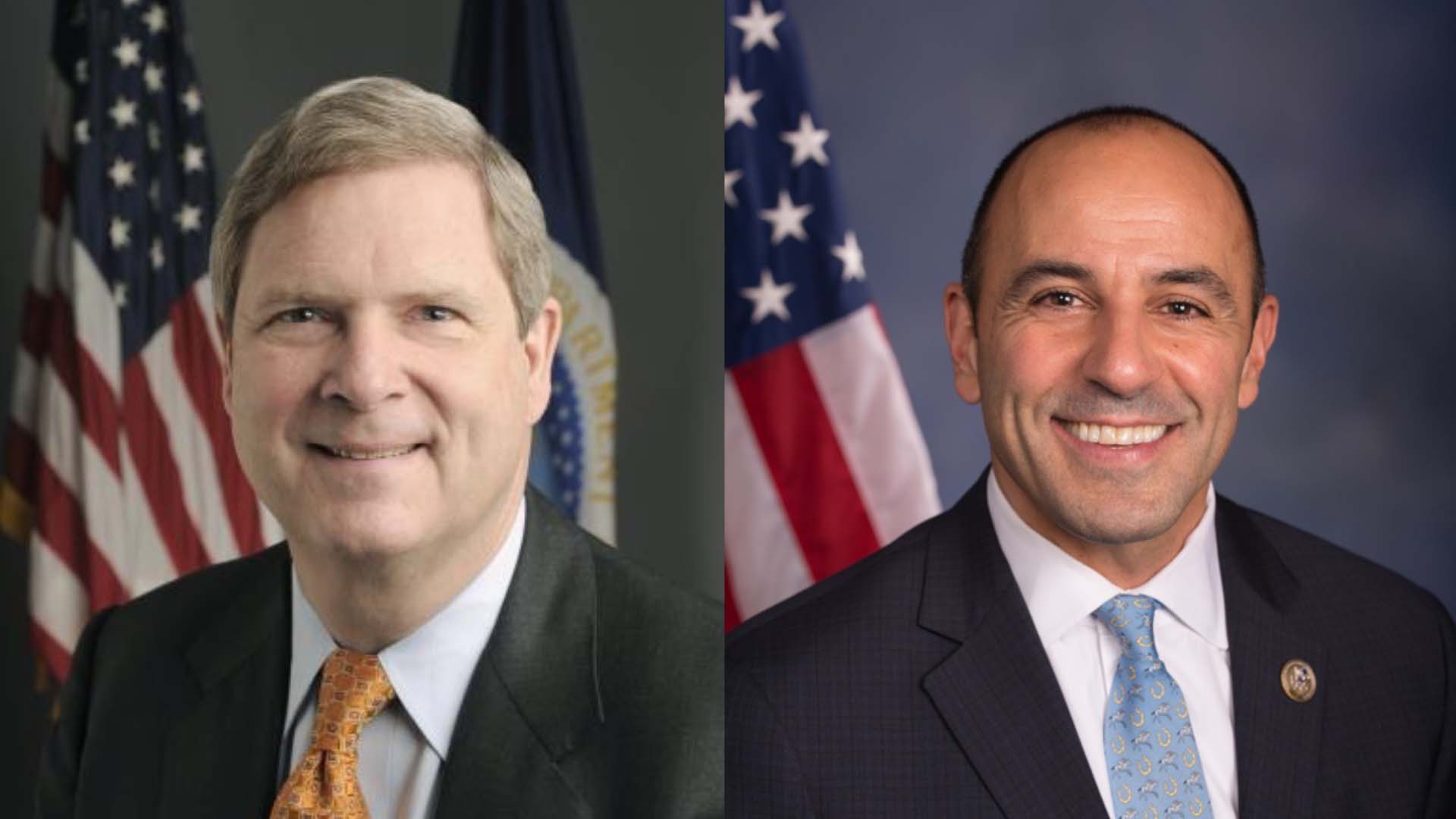 September 29, 2021
USDA Secretary Tom Vilsack will talk — along with former U.S. Congressman Sam Farr — about USDA programs and careers in agriculture as part of the Greater Vision 2021 webinar and virtual career fair on Monday, Oct. 4.
The webinar portion will take place 12 - 2 p.m., followed by a virtual career fair 2 - 3 p.m., Pacific Standard Time.
CSUMB President Eduardo M. Ochoa and Provost Katherine Kantardjieff will provide the welcome and introduction. Dennis Donohue, director of the Western Growers Center for Innovation & Technology, will emcee the event. And former U.S. Congressman Sam Farr will conduct a "fireside chat" with Secretary Vilsack.
Then, U.S. Congressman Jimmy Panetta will moderate a panel discussion with representatives from the USDA, followed by closing remarks by Lorri Koster, president of the Grower-Shipper Association Foundation, and a career fair with breakout rooms.
"The Grower-Shipper Association Foundation is proud to partner for the last 15 years with CSUMB on Greater Vision, and this year we are honored to host a conversation with USDA Secretary Vilsack to discuss careers in Agriculture," said Lorri Koster.
Vilsack, a former two-term governor of Iowa, served eight years as President Obama's Secretary of Agriculture, and was nominated again to the post by President Biden. He worked to expand free and reduced-price school meals, diversify farming, invest in renewable energy and conservation partnerships, support farmers, ranchers and growers, hire more minorities, and increase agricultural exports.
Greater Vision began in 2006 as an annual conference for students, ag professionals, community and faculty members, that addresses issues in agriculture and society. It is a collaboration of the Grower-Shipper Association Foundation, a non-profit 501c(3) organization that provides education and information on the agriculture industry as well as offering innovative programs to our community, and CSUMB's College of Business and College of Science.
The annual event is usually held in person at CSUMB's campus in Seaside and is open to students at CSUMB and regional community colleges including Cabrillo, Monterey Peninsula College, Hartnell, and Gavilan.
In 2020, the Greater Vision event "Climate Smart Agriculture" was also virtual, with over 300 participants and included speakers from throughout the nation. The main focus this year is on careers in the ag industry in a variety of fields across the Monterey County region and beyond.
Registration at csumb.edu/greatervision.